11/28/2018
10 Hot Retail Startups
More From Our Hot Start Ups
A number of the companies on our list are featured speakers at the NRF Big Show, January 13-15. Click on their names to check out the killer sessions they will be participating in: Tim Brown, co-CEO and co-founder Allbirds; Vibhu Norby, CEO and co-founder, b8ta; and Eleanor Morgan, chief experience officer, Casper.
Retail is undergoing a period of rapid evolution, and much of that change is being introduced by new players in the market.
Startups are the heart and soul of the retail industry. They are the vehicle with which novel products, unique business models, and new and emerging technologies are introduced. Their ability to fail fast and evolve, inspires their competition to re-evaluation their operations and embrace the "Innovate or Die" mindset necessary to compete in a lightning fast marketplace.
There are countless retail startups out in the market today striving to pull themselves up by their bootstraps and make a splash in the highly lucrative, yet immensely competitive retail scene. For this feature RIS considered retailers that were five years old or younger, and making an impact on the industry through their distinctive business models and/or original use of technology.  
Below is a quick look at 10 retail startups that are making their mark on the industry and disrupting their respective segments: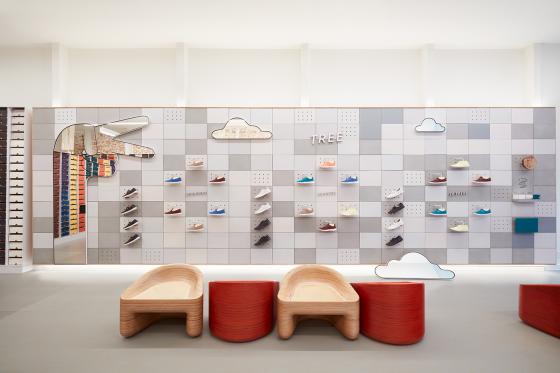 Allbirds
Allbirds designs footwear, but its brand is sustainability. The San Francisco-based company began with  co-founder, Tim Brown, a native of New Zealand, setting out to turn merino wool into what it calls "the world's most comfortable shoe" using sustainable environmental practices. Brown teamed up with Joey Zwillinger, an engineer and renewables expert, to officially launch Allbirds in 2016.
Together, they crafted a revolutionary wool fabric made specifically for footwear and success followed ― over a million pairs of sneakers have been sold in the startup's first two years. In October 2018, the company announced it raised an additional $50 million in funding, bringing the total raised to $77.5 million, according to Forbes.
Allbirds Facts
Headquarters: San Francisco, CA
Founded: 2016
Customers: Over a million pairs of sneakers sold in the first two years
Funding: $77.5 million
The simple and sustainable shoes entered the market at a time when casual wear has become increasingly popular. Sporting no flashy logos, made naturally, and designed to be worn without socks and tossed into a washer if need be, the sneakers fit the bill.
Made with merino wool, Allbirds' process uses 60% less energy than materials used in typical synthetic shoes. The certified B Corp company works with organizations like ZQ Merino to ensure its wool is held to high standards of farming, land management and animal welfare. Packaging is made using 90% post-consumer recycled cardboard that serves as a shoebox, shopping bag, and mailer all in one. One recycled plastic bottle equals one pair of Allbirds laces.
"There was this trend where everything was adding more and more and more, flashy logos, more seams, everything that wasn't doing something for comfort," Zwillinger told CBS This Morning. "So if we could strip everything down to its simplest form, remove everything that wasn't functional, we thought that we could make something quite beautiful."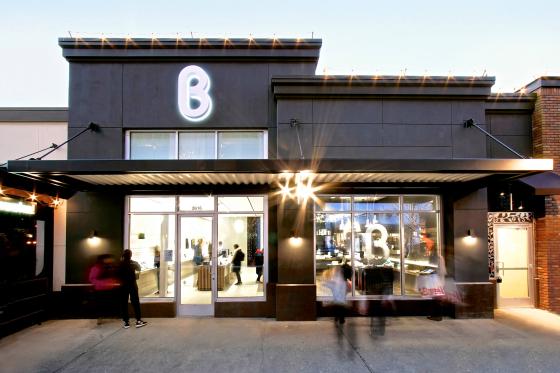 b8ta
The retail industry has fully embraced Software-as-a-Service, ushering in the age of cloud at the enterprise level. But there is another "as-a-service' model that is gaining major traction: Retail-as-a-Service.
The concept, led by retail startup b8ta, is just as it sounds, you partner with a retailer and they bring their unique retail experience to your brand. b8ta operates around a dozen of its own physical locations, and another 70-plus store-within-a-stores, most notably at Lowe's and Macy's.
b8ta Facts
Founded: 2015
Funding: $39 million
Headquarters: San Francisco, CA
Key Partners: Lowe's, Macy's, Google
Macy's acquired a minority stake in the brand this spring, to leverage its customizable software program to manage rotating brands and experiences and scale The Market @ Macy's concept to new locations. In addition, b8ta's ability to attract new products in the home and consumer electronics space provides an opportunity to bring new product categories to select Macy's stores.
"At b8ta, we believe physical retail will thrive as a platform for discovering new products and brands," said Vibhu Norby, CEO of b8ta. "Macy's was the best partner for b8ta to scale our pioneering retail-as-a-service model. With b8ta's software platform and business model, product makers can go from solely selling online to launching their products with Macy's in a few clicks. Our platform makes it easy for makers to deploy, manage, analyze, and scale amazing offline retail experiences."
The secret to b8ta's rise from startup to major retail partner in three years is its unique in-store experience. All of its high-end tech products are displayed out of the box and can be touched, demoed and played with, allowing consumers a hands-on experience prior to purchasing.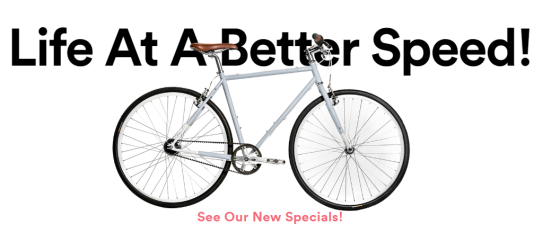 Brilliant Bicycle
High-quality bicycles have become increasingly more complicated, and of course expensive. But not every rider desires a $3,000 carbon fiber road racer, some just want a well-built basic cruiser. Brilliant Bicycle caters to these consumers.
The retailer specializes in high-quality, inexpensive bicycles delivered straight to the customer's door, 95% assembled. Starting at less than $300, the custom-built commuter and hybrid bikes can be customized for color, size and number of gears.
Brilliant Bicycle Facts
Funding: $1.5 million
Founded: 2014
Headquarters: New York, NY
The hand-build bicycle retailer is able to maintain its low starting price points thanks to is unique supply chain infrastructure. Rather than stocking a distribution center and/or a physical retail store, the online only retailer fulfills straight from the manufacturer to the consumer.
In addition to its standard delivery service of semi-constructed bicycles, in select markets the retailer has partnered with mobile bike shop Velofix to deliver customers their purchases full-assembled. Shoppers can experience the cost benefits of buying their bicycle online, and enjoy the convenience and one-on-one interaction of having a bike shop and certified mechanic come to them. The service includes a size fitting and new bike orientation.
In addition to its own successful website, Brilliant has partnered with Amazon to sell its unique, back-to-basics bicycles on the retailer's marketplace.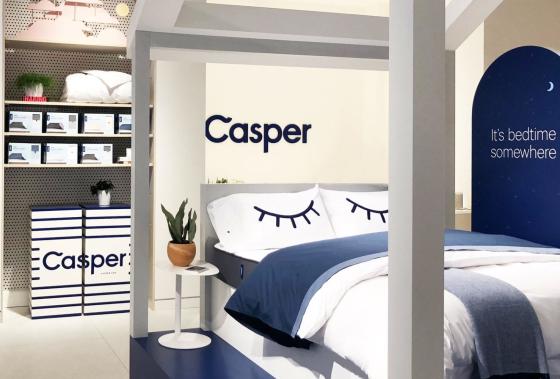 Casper
Casper is proof that even the mundane can become cool and exciting with the right approach. The online mattress retailer has disrupted the segment since its 2014 launch, redefining what the mattress buying experience can and should be.
The company's first order of business was creating a streamlined product array ― it only sells one type of mattress, available in four different sizes. Coupled with its simplified merchandising effort, the retailer has developed a unique fulfillment method where a queen-size mattress gets delivered in a box the size of a standard kitchen trash receptacle. However, the contents of box are far from trash. In fact, the high quality products come with a 100 night trial ―customers can return their mattresses anytime during those first 100 days for a full refund.
Casper Facts
Launched: 2014
Headquarters: New York, NY
Marketing: Casper spends an estimated $80 million annually on marketing
Employees: More than 300
Valuation: $750 million
"Our philosophy was never business model first, customer second," CEO Philip Krim told the Financial Post. "In our category, a ton of consumers still want to lay on the product, and touch and feel the product, and understand what they are buying before they buy."
To help fill that need, the online startup is moving into physical retail with plans to open 200 stores across the country, where customers can trial the beds and interact with a highly informed sales staff. Complementing its growing store footprint, is a small group of "Dreamery" locations where fans of the brand can schedule a nap on one of Casper's cutting-edge mattresses. The Dreamery's are not prototypical stores ― no mattresses are sold there ― it is simply an opportunity for people to interact with the brand, experience the product, and recharge their batteries. Retail experience at its finest.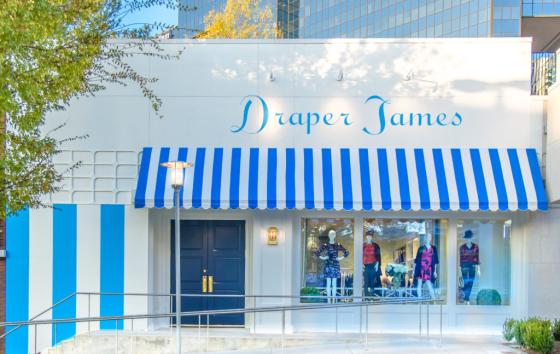 Draper James
Draper James has some famous beginnings, but is growing into a fame all its own. The clothing and home goods retailer that boasts Southern charm as its brand, was launched by actress Reese Witherspoon in 2015. Witherspoon started the company to honor her Southern heritage and her grandparents ― Reese's grandmother, Dorothea Draper and grandfather, William James Witherspoon inspired the name.
Draper James Facts
Operations: Headquartered in New York, warehouse in Greenville, SC
Founded: 2015
Brick and-Mortar Locations: Nashville, TN; Dallas, TX; Lexington, KY; Atlanta, GA
Giving Back: Draper James serves as the title sponsor of the Girls Inc. Economic Literacy Program
"My grandparents taught me everything I know about gracious Southern living," Witherspoon notes on the Draperjames.com. "From them I learned to dress and act like a lady, to take pride in my home, to reach out to help a neighbor, and to always invite everyone in for a visit. When I returned to Nashville with my own family, I wanted to recapture and celebrate all that I love and remember about my grandparents and the South. That is why I created Draper James."
In 2015, Witherspoon secured $10 million in funding for Draper James.  In 2017, Draper James overcame disparate systems and went live with NetSuite's Retail Apparel to power its financials, inventory, customer and order management processes, providing Draper James an end-to-end view of the business across its wholesale distribution, e-commerce channels and brick-and-mortar locations.
"We really needed to have unified data to remove the barriers between channels," said Melissa Baird, VP of systems and procedures for Draper James.
The startup has since grown to include both the e-commerce business and four brick-and-mortar locations, and this May Draper James teamed up with Crate & Barrel, unveiling a new home decor collaboration.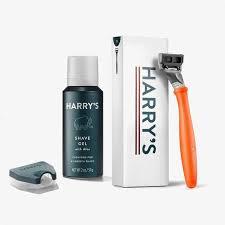 Harry's
Harry's set out to redefine men's shaving by creating razors that weren't overpriced and overdesigned and selling them directly to customers online. The company's founders and co-chief executives, Jeff Raider and Andy Katz-Mayfield spent over a year meticulously crafting the first Harry's line.
Well prepared, Raider, also a co-founder of Warby Parker, noted in the New York Times that they raised "a bunch of capital" and built a team of 11 people before launch.
Harry's also bought its own razor blade factory in Eisfeld, Germany in order to create the best product. Harry's blades are made by German engineers with decades of experience honing high-grade steel. 
Harry's Facts
Founded: 2013
Operations: Headquartered in New York, NY; Factory in Eisfeld, Germany
Employees: More than 600 engineers, designers, craftsmen, and chemists
Giving Back: Every year, Harry's donates 1% of sales to charitable organizations
"By buying our German factory we are able to ensure quality by owning the entire process, from grinding high-grade steel to directly shipping our products to your door," the retailer says on its website.
In the five years since launch, Raider and Katz-Mayfield have taken on $375 million in venture capital and convinced investors to value Harry's at more than $1 billion, according to Fast Company.
Now Harry's is known for high-quality blades bought via a subscription model, delivered for less than $2 per blade, as well as body and facial care products. Its products are also now available in Target and Walmart, both in stores and online, as well as some J. Crew locations.
In October this year, the company launched Flamingo, its first brand to come out of Harry's Labs, a new innovation group within Harry's. The Flamingo line, led by Allie Melnick and Brittania Boey, who have both worked at Harry's since the company launched, targets females and opens up Harry's German factory and blades to the other half of the population. The new line features razors, hair-removing wax strips and lotions in sophisticated packaging and design.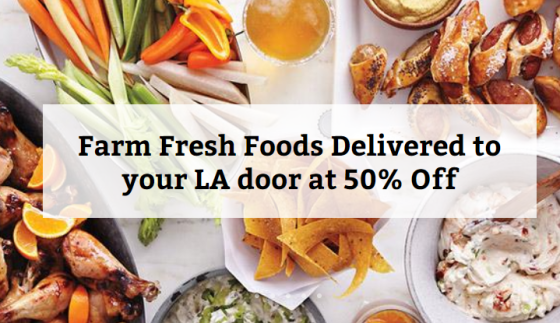 Milk and Eggs
The clean-eating movement is changing the face of retail. Whether it is healthy and organic grocers, community-supported agriculture (CSA), or locally-sourced restaurants, consumers are more concerned than ever with where they get their food.  
While there is a very real need in the market for locally-sourced, healthy and organic food choices, dedicating yourself to the lifestyle is a major commitment. The high prices of quality organic food, coupled with the time restraints of procuring it either from the local grocer or farm-share program is prohibitive to many. Enter Milk and Eggs.
Milk and Eggs Facts
Founded: 2016
Headquarters: Los Angeles, CA
Fulfillment: Free Delivery
Pricing: Half of Traditional Grocery
The Los Angeles based startup delivers farm fresh food to LA and Orange County, at prices it claims are 50% cheaper than the supermarket. The online grocer is able to save serious costs by not operating any warehouse or storage facilities. Food is picked up by its drivers at the source and directly delivered to the consumer, and the cost savings are passed on to the customer. 
"It's a fully realized evolution and disruption of the supply chain that is similar to models in Europe and Asia," Kent Wu, founder and CEO of Milk & Eggs, told AgFunderNews. "In those countries, which have double to triple the online grocery adoption, food is made and farmed locally. Pastries are bought from the local pastry shop, not a goliath store that has low quality or a pastry factory hundreds of miles away with two- to three-day old food."
Milk and Eggs was founded in 2016, and currently services Los Angeles and Orange County with expansion plans in the works, fueled by a $6 million seed round completed this fall.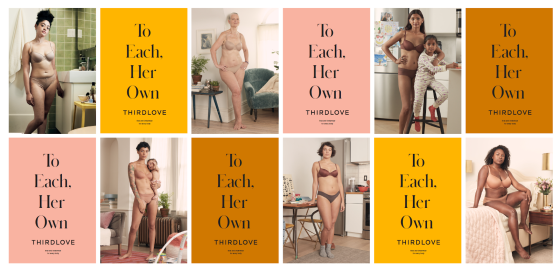 ThirdLove
Women-led startup ThirdLove produces and sells bras, underwear, loungewear and nightwear, but it's claim to fame is disrupting the market and introducing half-cup sizes into the mainstream. Co-founder and co-CEO Heidi Zak teamed up with experienced bra designer Ra'el Cohen, who created innovative designs based on breast size and shape. Together, they launched ThirdLove's first bra in 2013.
ThirdLove uses millions of real women's measurements — not size templates — to create its products.
"Data is at the core of everything we do at ThirdLove," Zak tells RIS. "It sounds cold and impersonal, but we use data to connect with our customers and create a better customer experience.
ThirdLove Facts
Headquarters: San Francisco, CA
Founded: Founded in 2012, launched in 2013
Employees: More than 300
Customers: More than 1.7 million
Growth: On average 300% year-over-year over the past two years
"We developed Fit Finder, an online quiz that women can take whenever they like in the comfort of their own home. It takes only a minute and customers answer questions about the brands they usually wear, fit issues, and their breast shape. At the end, Fit Finder recommends the perfect size and style down to the half cup size."
To date, more than eleven million women have used the Fit Finder, garnering the company a massive amount of data with over 600 million data points.
In a testament to the company's popularity, last June, ThirdLove launched 24 new sizes, up to a 48" band size and H cup, in its 24/7 Classic Perfect Coverage Bra. The expansion increased its available sizes to 74 — more than twice the industry average — a launch that satisfied a waiting list of 1.3 million women.  
"The 1.3 million women on the waitlist received an e-mail on the day of launch to purchase the new sizes," says Zak. "We sold out of the new sizes in two weeks."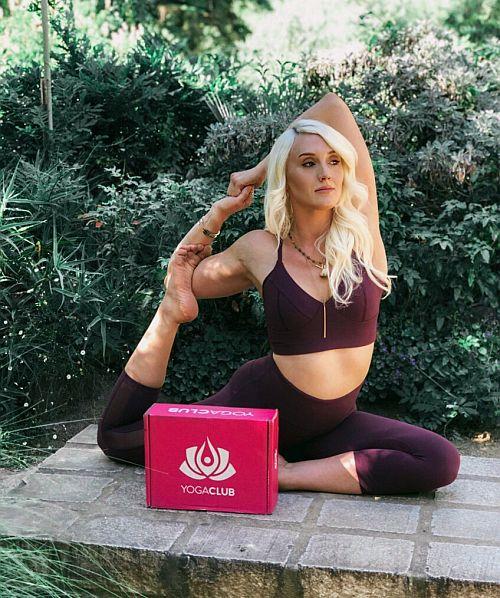 YogaClub
YogaClub taps into both the subscription box craze and the fashion trend towards more casual wear. The company's team of stylists hand curate outfits of brand name yoga apparel and deliver a box filled with a three-piece outfit to doorsteps for half off retail prices. The retailer claims every box contains $160 - $180 in retail value worth of name brand activewear for $79 a month. If shoppers don't love an item or if something doesn't fit, YogaClub will exchange it.
To enroll, customers take an interactive style quiz to share their unique style preferences and select a membership package. Stylists then curate outfits based on size and style preferences and the order is shipped out in a pink box.
YogaClub Facts
Founded: 2016
Headquarters: El Segundo, CA.
Social Media: 130,000-plus Facebook followers and 62,000-plus Instagram fans
Giving Back: Every YogaClub box sold provides one yoga class to a child.
Nicholas Nomann co-founded YogaClub in the U.S. and Canada in 2016 to fill a void in the activewear market and today the brand's social media footprint totals more than 200,000 followers. In 2018, YogaClub expanded, launching in the UK first and then in other EU countries and Australia. 
However, the company still aims to impact its local California neighborhood. For every box delivered, YogaClub provides a yoga class to a child in need. The company has donated over 255,755 yoga & mindfulness classes to elementary school children in Los Angeles via LA's BEST.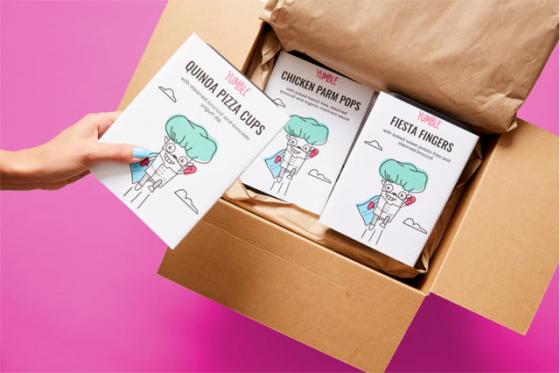 Yumble
Subscription services are all the rage. From fashion to grocery, consumers are embracing the recurring payment model in droves. One of the most saturated segments in the subscription space is meals, but that doesn't mean there isn't room to innovative and differentiate.
Yumble has taken the meal prep/ready-made meal subscription service in a new direction, focusing exclusively on meals for children aged one to 12.
"As a mom, I know we're solving a truly painful problem for parents, wanting to put healthy and tasty food in front of our kids but having no time to actually do it," said Yumble co-founder Joanna Parker. "It's no surprise to me that parents are finding value in our service."
Yumble Facts
Founded: 2016
Funding: $8.5 million
Price: $6.99 per meal
Growth: More than 30% month-over-month during its first year.
In September the surging brand closed its latest round of funding, bringing its investment total to $8.5 million since the brand was founded in 2016. With this latest round of funding, Yumble is now able to invest in advanced marketing, product development and workforce expansion.
Yumble will invest to build out a world-class team to execute against its vision of building the leading healthy kids' meal company in the country. National expansion and investment in product development and product line expansion are also on the near horizon.
"To win this space, Yumble is building a world-class team," said co-founder David Parker. "Our third co-founder was the COO of HelloFresh; our head of marketing led digital marketing, CRM, and retention at Freshly; and our head of R&D was formerly the head of R&D at GreenChef. We will continue to invest in a top-notch team, develop the best prepared kids' food in the market, and take Yumble national with this new capital."