09/25/2017
10 Retailers That Do Personalization Best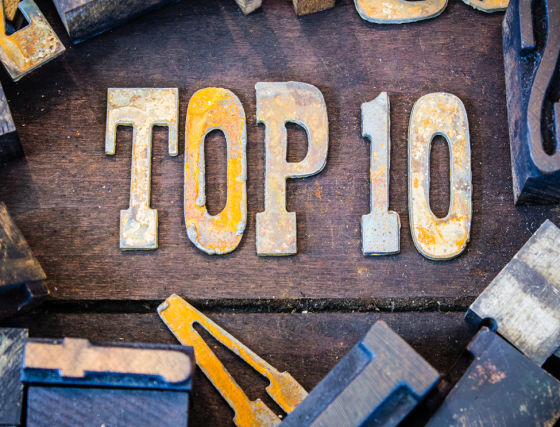 Tailoring the path to purchase for shoppers is the goal of every cutting-edge retailer, but only a handful can truly deliver on the experience.
To uncover which retailers are personalizing the shopping experience successfully and which have significant work to do to keep pace with the industry leaders, Sailthru examined over 100 retailers to develop its first annual "Retail Personalization Index."
To rank retailers' ability to personalize the experience Sailthru examined the companies in four categories: website, mobile, e-mail, and other. The solutions provider surveyed over 13,000 consumers and provided their own insight to rank retailers on a 0-100 scale, based on their ability to seamlessly personalize the shopping experience across channels.
"For a brand to achieve the highest possible score, a customer would have to find its omnichannel experience seamless," said Jason Grunberg, VP Marketing, Sailthru. "Meaning no matter how they interacted with a brand, be it on mobile, desktop, e-mail, in store, the experience would need to be fluid and comprehensive. While many retailers tout omnichannel initiatives, our research proves that very few are close to meeting consumer expectations."
Even the top brands in the study failed to score over 79 out of a possible 100, backing up Grunberg's assertion that retailers have plenty of work to do to deliver a truly personalized experience.
The full ranking as well as an expanded look at the survey methodology is available here. Below is a quick look at the 10 retailers that scored the highest.
Sephora. The cosmetics retailers took the top spot in the ranking thanks to its ability to personalize the shopping experience for consumers across channels. Over the past few years, Sephora has released numerous enhancements to its website and mobile experience to tailor the path to purchase. Sephora's "assisted self-service" strategy allows shoppers to explore and interact with the brand with limited interruptions. For example, shoppers can virtually try on makeup via the retailer's mobile and desktop experiences to ensure they pick the right shades to match their unique complexions. In addition to finishing first overall, Sephora also came in first place in the website category and second in e-mail ranking. Overall Personalization Score: 79.
JustFab. The online pure-play fashion retailer sells women's shoes, handbags, jewelry, and denim. It offers a personalized shopping experience based on members' indicated fashion preferences, and its VIP program offers monthly deliveries, personal styling, discounts and other services. The retailer has been growing at an annual growth rate of 124% since 2010. JustFab took the second overall spot in the ranking thanks to a third-place finish in the website ranking and a first-place showing in mobile. Overall Personalization Score: 72.
Walmart. With cavernously deep pockets Walmart is free to experiment with new and emerging personalization technology as it continues its war with rival Amazon for shoppers' hearts and minds. According to Sailthru's survey results it is working. The big box retailer came in third place overall in the ranking, besting Amazon's 17th place finish. The nation's biggest retailer came in first place in the "other" category and tied for first place with five other retailers in the mobile competition. Overall Personalization Score: 69.
Net-a-Porter. The fashion retailer has an engaging web and mobile experience that includes high-touch personalization tailored to style-conscious consumers. To personalize the experience for shoppers the retailer askes new customers which designers and styles they prefer and then leverages that info to build personalized recommendations and offers for consumers. It ability to tailor its communication with shoppers resulted in a tie for first place in the mobile category and a fifth place finish in e-mail. Personalization Score: 64.
eBay. eBay pioneered many of the cutting-edge techniques retailers use today to personalize the online experience. Based off past purchases and browsing history the online auction house is able to market related products to shoppers as well as increase the urgency of soon-to-expire auctions. Personalization Score: 62.
Nordstrom. Nordstrom is investing heavily to build a sophisticated omnichannel network with the customer at the center. Its recent announcement that it is piloting inventory-less stores highlights the brand's commitment to innovation. Sailthru reports that the retailer's digital content is integrated with related product recommendations, driven by product attributes and collaborative filtering. Nordstrom was one of the few retailers surveyed that follow up on abandoned carts with same-day e-mails. Personalization Score: 62.
REI. REI is all about the customer experience. From its inspirational editorial content to its social media engagement to closing on Black Friday and encouraging associates and customers to spend the day outside, the retailer is all about marching to its own drummer. The retailers best finish in the four individual categories was its first place tie in the mobile competition. Personalization Score: 62.
MatchesFashion.com. Like Net-a-Porter, MachesFashion.com askes new shoppers about the styles and designers they like best and personalizes e-mail communication based on their responses. Customers can also sign up for MyStylist, a complimentary personal shopping assistant. The luxury apparel retailer publishes "The Style Report," and online fashion and lifestyle media brand. Personalization Score: 59.
Home Depot. Home Depot continues to invest and innovate to blur the distinction between digital and physical shopping and leverage its massive physical. Whether the retailer is investing in the store, its web and mobile experience, or conversational commerce, Home Depot is on the cutting edge. The retailer's continued investment in its personalization efforts on its mobile app including customer specific recommendations and content helped propel it to a first place tie in the mobile category. Personalization Score: 58.
Abercrombie & Fitch. As mall-based apparel retailers continue to feel the strain from reduced foot traffic, innovative retailers are investing in their digital capabilities to capture the highly lucrative millennial market. Abercrombie & Fitch personalizes its e-mail communication with shoppers and gradually ramps up outreach to promote the retailer's loyalty program and encourage use of the mobile app. The retailer collects information about styles and brands its customers prefer and uses that data to target its e-mail promotions. Personalization Score: 57.