2018 Best Retail Brands
Get great content like this right in your inbox.
Subscribe
Interbrand has released its "2018 Best Global Brands" report, naming Apple the most valuable brand, with retail and luxury as the two dominant sectors.
Now in its 19th year, the report's 2018 theme is Activating Brave, and examines the role that brand strength plays in the bold transformation of the world's leading businesses. Key trends include customer-centricity, positive utility, the rise of luxury, and the success of subscription models.
For six consecutive years, Apple and Google hold the top positions. Luxury is the new Top Growing Sector in percentage terms (42%), replacing Retail, which continues impressive growth at second (36%). The five Top Growing Brands include Amazon (56% growth), 2017 new entrant Netflix (45%), Gucci (30%), 2017 new entrant Salesforce.com (23%), and Louis Vuitton (23%).
"A decade after the global financial crisis, the brands that are growing fastest are those that intuitively understand their customers and make brave iconic moves that delight and deliver in new ways," said Charles Trevail, global CEO of Interbrand.
There are three key pieces of analysis that form the basis of Interbrand's valuation methodology:
The financial performance of the branded products or services

The role the brand plays in purchase decisions

The brand's competitive strength and its ability to create loyalty and, therefore, sustainable demand and profit into the future
This year Interbrand continued its partnership with Infegy for social media analysis.
For the complete Top 100 ranking and the report with comprehensive analysis of growth, sector, and industry trends, visit www.bestglobalbrands.com.
Here RIS breaks out the 2018 ten best retail brands:
1.Apple (1)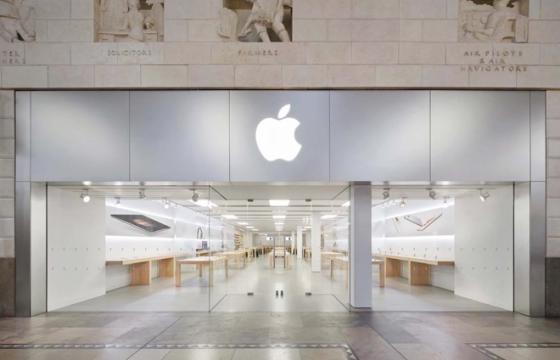 Apple revolutionized personal technology with the introduction of the Macintosh in 1984. Today, Apple leads the world in innovation with iPhone, iPad, Mac, Apple Watch and Apple TV. apple.com. Apple has topped the Best Global Brands list for six years in a row and this year the report says Apple's brand value grew by 16% to USD $214,480m. The report found Apple's three top performing factors are differentiation, engagement, and consistency.   
2018 Best Retail Brands
1.Apple (1)
2.Amazon (3)
3.Disney (14)
4.Nike (17)
5.Louis Vuitton (18)
6.Channel (23)
7.Zara (25)
8.Ikea (27)
9.H&M (30)
10. Hermès (32)
2.AMAZON (3)
Amazon achieved 56% growth according to Interbrand and is the third brand to achieve a 100 billion dollar brand valuation ($100,764m). It's also the top performer among 28 brands with double-digit percent growth. Amazon is an e-commerce and cloud computing company, guided by four principles: customer obsession, passion for invention, commitment to operational excellence, and long-term thinking. Interbrand determined the three top performing factors for Amazon are relevance, responsiveness, and presence.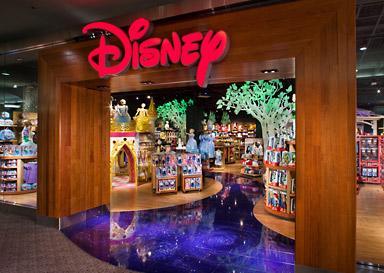 3.Disney (14)
The Walt Disney Company, together with its subsidiaries, is a diversified worldwide entertainment company with operations in four business segments: Media Networks; Studio Entertainment; Parks, Experiences and Consumer Products; and Direct-to-Consumer and International. The children's retail brand is continuously innovating while still providing a consistent experience. The company's brand value dropped by 2% to $39,874m.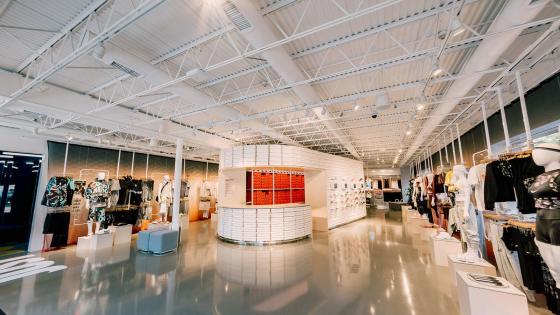 4.Nike (17)
Nike's brand value grew 11% to 30,120m. Nike is the world's leading designer, marketer and distributor of authentic athletic footwear, apparel, equipment and accessories for a wide variety of sports and fitness activities. The retailer stays ahead with constant innovation such as its Nike Live concept store and by engaging with shoppers and collecting data from them on their needs. It's not surprising Interbrand determined the three top performing factors for Nike are engagement, authenticity, and responsiveness.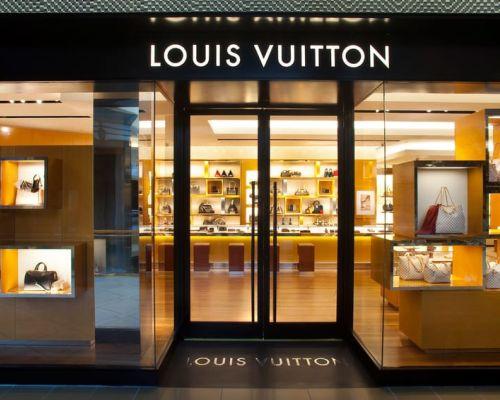 5.Louis Vuitton (18)
Right on the heels of Nike, luxury apparel retailer Louis Vuitton was a top growing brand, its brand value spiking 23% to 28,152m. Part of the luxury group LVMH, Louis Vuitton is a French fashion house founded in 1854. In June, the Louis Vuitton collection by Virgil Abloh, the first African-American to head a major European fashion house, debuted, making history in the luxury fashion scene.
Click here to see the full 100 brands that made the Interbrand "2018 Best Global Brands" list.