01/02/2018
2018 Top Women in Retail Tech
Retail needs a cast of superheroes now more than ever. Luckily, tech-savvy women are on the case, helping to reshape retail in the age of customer centricity. 
For the second year in a row, RIS is kicking off the New Year with a salute to 10 of retail technology's most influential and innovative women. The wonder women who made this year's list are not only developing and deploying game-changing technology, they are helping to redefine what a retail executive is and should be. Through tireless work and a commitment to their organizations and teams, these retail technologists are driving the industry forward and blazing the trail for tomorrow's retail leaders. 
Congratulations to all the super women that made this year's list, the recognition is well deserved!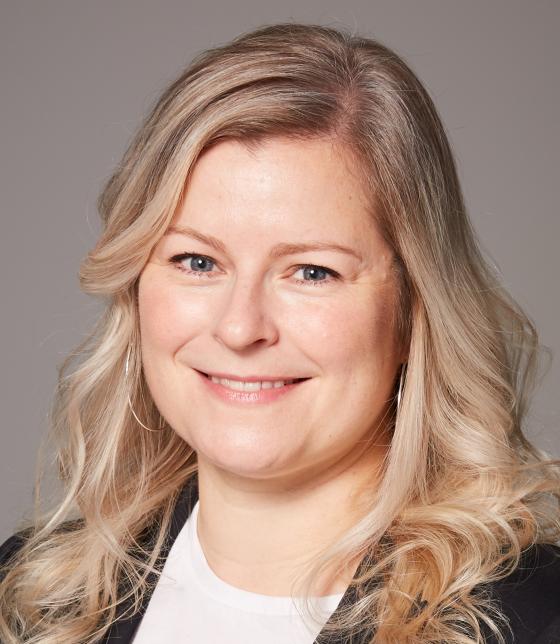 Melissa Baird 
VP, Systems and Procedures, Draper James
While much of the industry is busy updating and integrating their solutions and systems to succeed in the omnichannel age, new players in the retail space have the benefit of building channel-agnostic organizations from the ground up.
Draper James is an apparel and home goods retail and wholesale startup formed by actress Reese Witherspoon in 2015 that caters to a southern inspired lifestyle. Melissa Baird has been with the company for the past year and a half and is having a major impact building the next-gen enterprise.
Baird comes to Draper James from Bonobos where she set the strategy for the technology experience on the web, in stores, and across the business. Before Bonobos, she was a ground-floor employee at zulily, the flash sale site, where she built its fulfillment capability and led product for its warehouse management software. 
Since arriving at Draper James, Baird has put her tech expertise to work implementing Netsuite's ERP solution to streamline retail and wholesale operations. "The key component is the ability to handle multiple channels seamlessly," says Baird. "Putting this technology in this early in our company's history allows us to be omnichannel from the beginning. Rather than having to retrofit into that customer experience."   
The ERP implementation is a watershed moment for the retail upstart, setting the foundational layer upon which future success will be built. "The implementation has allowed us to expand into wholesale and simultaneously scale e-commerce without adding an army of Excel wizards," Baird says. "It also allows us to service our customers across our entire network. If a customer is looking for a specific item, we have instant visibility into where our inventory is at any given moment. That means we can run lean on inventory and replenishment to stores and delight more customers. Win, win."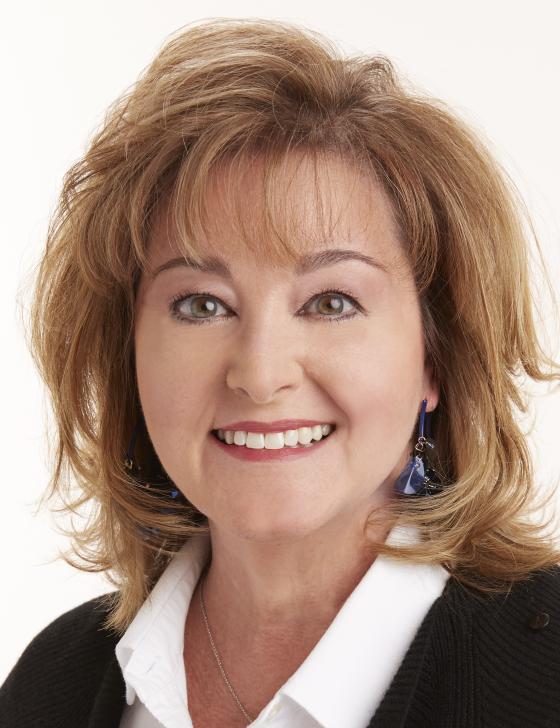 Karen Beebe
CIO, vineyard vines
Karen Beebe is responsible for supporting vineyard vines' unique customer experience vision through a new implementation of an advanced unified commerce platform. 
Beebe's achievements at vineyard vines have been crucial to helping the apparel retailer navigate its omnichannel vision to deliver an "Every Day Should Feel This Good" customer experience. Her development and implementation of a new unified commerce platform in partnership with Salesforce ushered digital capabilities into the store, increasing speed and efficiency of store associates by at least 50%. 
"We're proud of how we have been able to make the unified commerce changes very quickly," says Beebe. "What I'm proud of now is we're getting through major changes that are customer impacting. We are making those projects and getting them done with much more flexibility, agility and speed."
With more than 20 years of retail and manufacturing experience, Beebe came on board as the CIO of vineyard vines in 2015, after manning top positions at Chico's FAS and Limited Brands. Retail IT is in her blood and she doesn't plan to ever retire. What is meaningful to her is the people she works with and the people she can inspire. She attributes where she is today to the wonderful mentors she has partnered with over the years and says she aims to pay this back to others.
"For me, my long term goals have been about developing others all along the way," she says. "It's such a great gift when you hear from someone that you've worked with in the past, or you've coached or mentored, on how much they are growing and how well they are doing in their career. That's always been one of my key goals."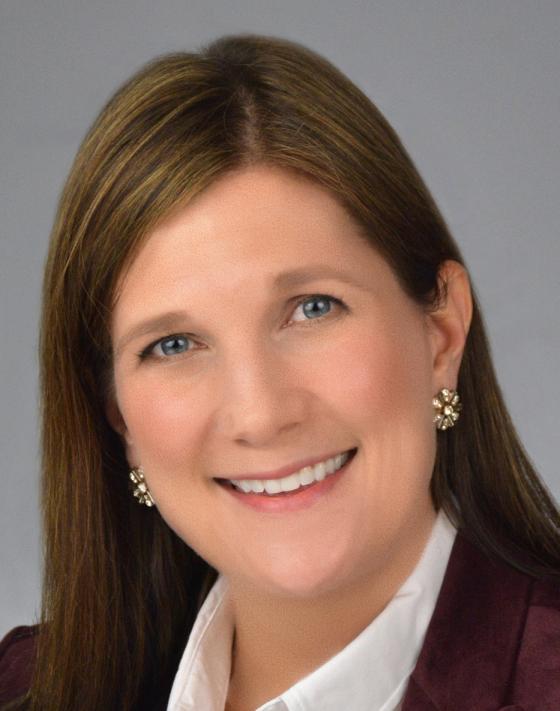 Laura Fairchild
Director, Store Systems, Carter's | OshKosh
The POS is the heart and soul of retail and, as the director of store systems for Carter's and OshKosh, Laura Fairchild is a pivotal player in the retailer's omnichannel transformation. 
The retail tech veteran is responsible for the company's POS solutions and infrastructure used in its more than 800 locations in the United States. She partners with retail operations leaders to design and implement technologies that make store associates' jobs easier and improve the overall customer experience. Her team supports critical business functions including store systems, network, store support, sales audit, and workforce management. 
Carter's is currently undergoing an omnichannel technology refresh in its stores with a focus on the POS. Its most recent POS upgrade has enabled a host of impactful omnichannel solutions, such as endless aisle, save-the-sale, and buy online ship to store.
The new POS capabilities are certainly impressive, but the speed with which Fairchild's team deployed the omnichannel tech upgrade is game changing. 
"My team drove a pioneering software deployment approach that leveraged remote deployment of our POS software solution to the store fleet," Fairchild says. "By not sending technicians into stores, we reduced the labor hours and overall project cost typically required for large enterprise upgrades. This approach allowed us to upgrade 700 stores in five weeks. An unprecedented accomplishment for us."
The remote software deployment is not the first time Carter's has been on the cutting-edge with its POS capabilities under Fairchild's leadership. The retailer was an early adopter of end-to-end encryption and EMV technology to help secure shoppers' personal data and curb fraud in stores. 
"Many retailers elected to defer the deployment of encryption technologies, only to later find themselves with complicated in-store hardware, software and operational process changes all at once," says Fairchild. "The Carter's team executed a skillful and controlled implementation that limited the impact on stores despite differences in hardware, software, and processes across the enterprise. This was one of our most difficult but most rewarding projects because of the terrific collaboration between our cross-functional teams and our external partners."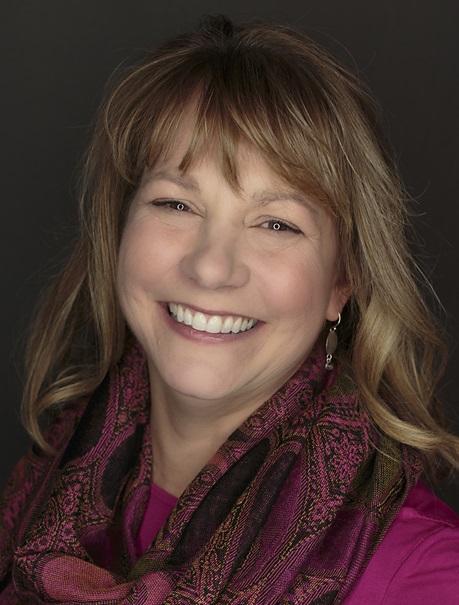 Lisa Johnson
CFO/VP, Finance, Petland
Lisa Johnson has been with Petland for 26 years, and as a long-standing member of the pet retail community, admits the niche is known to be a little behind on technology. However, Johnson says Petland has recognized the need to evolve and is seriously investing in the management of its data.
"Cloud based data is going to continue to change the landscape of the retail industry in a positive way for both the customer experience and operationally," she says. "All outlets having access to the same updated information with reliable and consistent connectivity is a significant factor in solidifying traditional brick-and-mortar retail in the future."
Currently serving as the CFO/VP of finance for Petland, Johnson says the MultiDev Technologies POS project is by far the one she considers the most impactful for the business, noting "it was important enough to me to volunteer to be the project manager from scoping to live." 
Petland aligned with Compass Integration to serve as its strategic and tactical IT resource, which assisted in the selection of a multi-store software for POS and inventory management.
"We have now brought our distribution center online with this software as well, which has proven to be a valuable resource to position us for maximizing margins and managing our logistics," explains Johnson.
Johnson says the goal is to standardize operations and reporting for retail stores, along with gaining efficiencies through economies of scale. 
"We have found we were able to double the number of corporately operated stores without increasing the number of corporate associates that service our corporate store division," she says. "As a relatively small company with growth plans, this is extremely important to us."
Racing forward, Johnson says Petland is developing solutions and strategies to efficiently manage its inventory, including handheld scanners with on-the-fly ticket printing options, which is expected to be fully developed in the first half of 2018.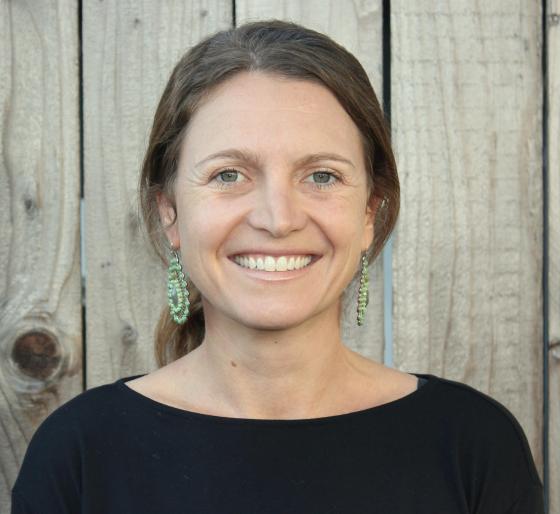 Kelly Milazzo
VP, Operations, Toad&Co
Thanks to the meteoric rise in e-commerce coupled with major technological advancements in supply chain efficiency, apparel brands are increasingly selling direct to the consumer. While this capability has allowed apparel companies greater control over their brands and increased revenue, it brings with it a unique set of challenges.
Over the past two years, Kelly Milazzo and her team have been deploying a full suite of omnichhannel technologies to supercharge Toad&Co's retail and wholesale business. Milazzo oversaw the quick, six-month implementation of a new ERP solution that manages the brand's wholesale trade as well as inventory and financials across the company.  
The Netsuite deployment provides Toad&Co a single system to manage all channels of the enterprise and allows for increased efficiencies throughout the company. "The technology gives us real-time visibility into the business, a single data source, a 360-degree view of the customer and seamless omnichannel functionality," says Milazzo. "The ability to have inventory visibility across the business and fulfill customer demand seamlessly and efficiently, regardless of channel, is essential to business success. As consumer expectations continue to grow, businesses need to be able to keep up."  
Beyond the omnichannel functionality, the new technology suite increases business efficiency through the automation of workflows. Since deploying the end-to-end technology, Toad&Co has seen a 70% reduction in order handling time and a 40% reduction in financial management and reporting, while simultaneously increasing data accuracy.  
While the ERP and omnichannel deployments have been a game changer for Toad&Co, it is just the beginning of the brand's digital transformation. The manufacturer/retailer just went live with a new PLM solution to streamline production management, which was the last major hurdle to bringing the entire business into the cloud.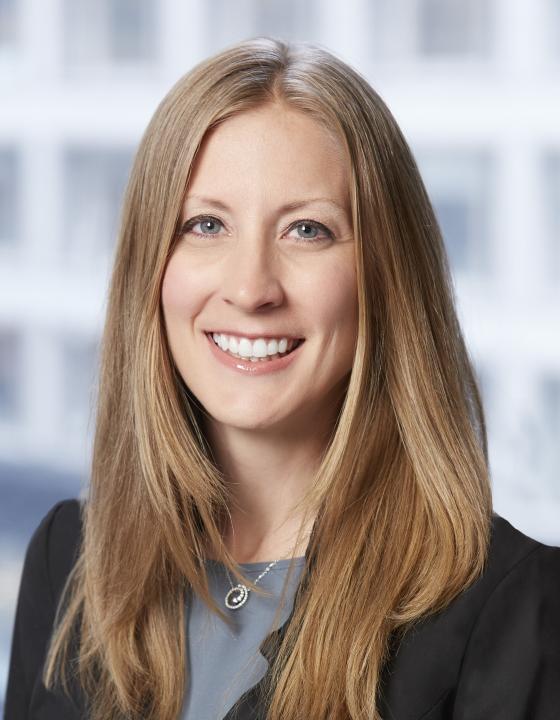 Marisa McClearn 
Divisional VP, Online Product Management, Sears Holdings Corporation
Marisa McClearn leads e-commerce innovation at Sears and Kmart, launching features and experiential changes to keep the shopping experiences at the forefront. She leads the product development teams for the multiple Sears and Kmart desktop and mobile sites, and guides the work of the engineering, development and operations groups. 
"I love the diversity of my work driving the overall end-to-end desktop, mobile web and app experiences throughout the shopping and buying funnel," McClearn says. "On any given day I could be working on targeted promotional campaigns, to enhancing how our members find products with search, to developing new financing options, to working with our stores to execute integrated experiences connecting expert advice to the digital space."
The retail industry is quickly embracing the customer-centric business model and McClearn and her team are constantly innovating and reimagining the customer experience to ensure the shopper is at the forefront of Sears' technology roadmap. She helped pioneer in-vehicle pickup of online purchases, online layaway, cross-format shopping (Sears' items available to Kmart shoppers and vice versa) and numerous other customer experience features launched in recent years.  
"The exciting part of managing the member experience of an e-commerce site is the constant adaptation to new technologies," says McClearn. "Our focus on integrated retail and multi-channel experiences allows us to create products and services to address our members' needs whenever and wherever they desire." 
McClearn is currently dedicated to personalizing the customer experience with the development of in-app experiences that are tailored to the needs of individual customers and the promotion of Sears' Shop Your Way rewards and loyalty programs that stimulate repeat business.  
"I am very excited about several items on our roadmap," she says. "We will continue to personalize the shopper experience and iterate on our integrated retail offerings to make it as effortless and intuitive as possible. We see our strength as not being the store or the web, but the marriage of both to provide our members with an experience that others cannot."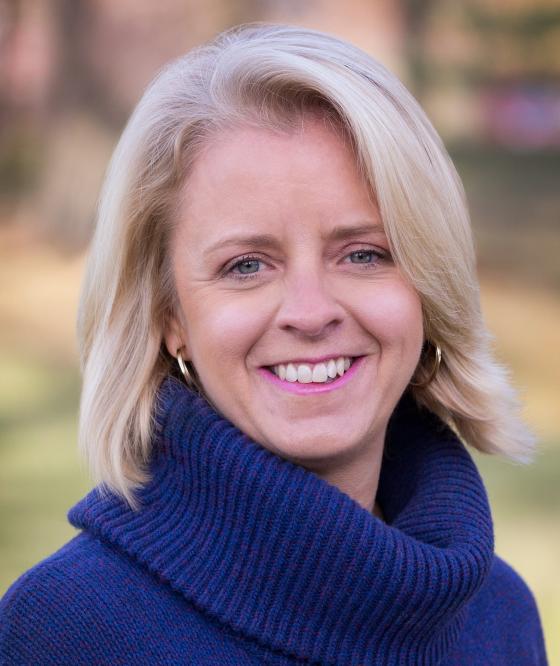 Kirsten Piacentini
VP, Inventory Management, L.L.Bean
Kirsten Piacentini started at L.L.Bean in 1994, where she spent the first 14 years in IT, culminating with the opening of the retailer's IT office in Costa Rica. Over the past nine years, Piacentini has been focused on the supply chain, moving up through the ranks earning the VP, inventory management role in 2015. Piacentini says she has always taken her professional development seriously, beginning with investing in foundational knowledge at the undergraduate and graduate level.  
"In the workforce, I have first focused on the job at hand and secondly advocated for myself with my supervisors for future growth opportunities," she explains. "These strategies and investments have served me well. At the end of the day, I want to reach my highest level of competency. My core responsibilities are to mentor and grow future leaders for L.L.Bean and the retail industry at large, as others have done for me."
One of Piacentini most recent achievements was working on a partnership with JDA to implement JDA's Demand, Fulfillment and Enterprise Planning applications. L.L.Bean has seen improvements in service levels, reduced inventory levels, improved collaboration with internal and external partners, and reduced lead times for issuing purchase orders with select vendors, all thanks to this project. 
Piacentini's work on adding a planning suite helped L.L. Bean make transformational changes to how the company forecasts, buys and allocates products.  
"We delivered positive results to the company," she says. "We implemented a single tool set that gives the staff the means and reports they need to do their work efficiently and satisfactorily. We made process, tool and people changes in a comprehensive, responsible way with the help of our organizational change management team. This was the most challenging, fun and successful project I've been part of."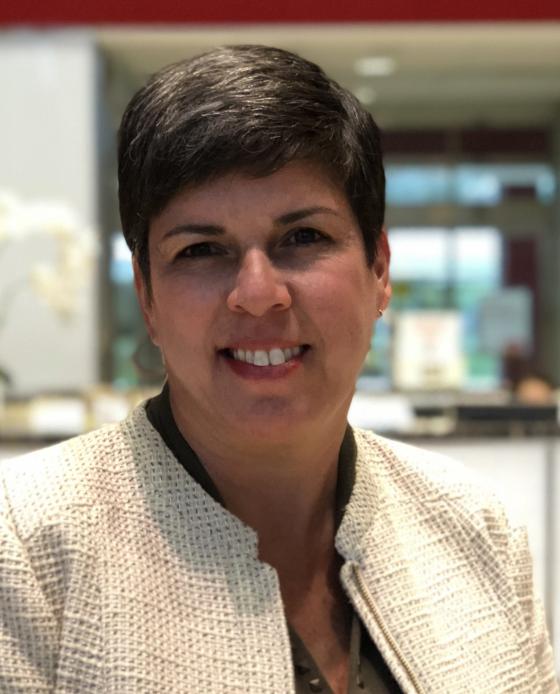 Deb Roth
Senior Director, Process Improvement, Retail Systems and Omnichannel, Office Depot/Office Max
Office Depot is fortifying the enterprise with the technological firepower to deliver products and services at unparalleled velocity and scale across all customer channels. In order to make this new omnichannel model a success the retailer needed to take a long hard look at its internal processes and invest in new tech to execute on its vision. 
Deb Roth has been crucial in helping Office Depot design and implement its omnichannel roadmap, developing new internal processes and customer-facing initiatives to help the office supplies retailer compete in an increasingly digital landscape. 
Roth and her team have developed solutions and enhancements that have increased omni sales by 40% year over year. She had a direct hand in advancing a number of key innovations and deployments including: ship from store, which leveraged the company's 1,400-store base; same-day delivery; and buy online pick-up in-store. 
 "I championed the initiative of one application to process all customer orders for in-store pick-up, ship from store and same-day delivery," Roth says. "The process also includes batch picking of orders to allow for a higher volume of orders to be picked quicker, new mobile dashboards to track daily progress and completion rates, and fulfillment of contract customer orders."
In addition to these fulfillment initiatives, Roth is continually focused on the customer journey and investing in technology that provides a seamless shopping experience.
 "Our customers desire flexibility," says Roth. "Getting immediate help from associates when they need it, and having a quick, frictionless transaction when they don't need help. The technologies we are embracing in the next year and beyond will not only strengthen our existing business, but also leverage our footprint to offer the services they want and when they want it. Our technology advancements prioritize customer experience, seamless transactions, inventory accuracy, streamlined operational processes, and simple, convenient service offerings."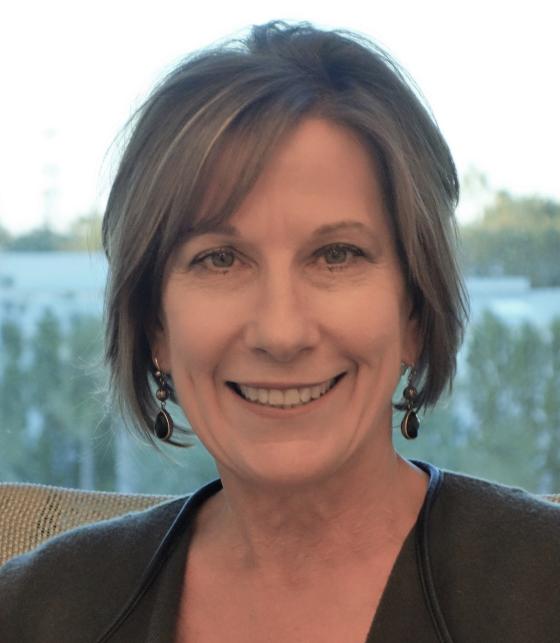 Suzanne Toepfer
Director, Merchandise Systems, Chico's FAS
For Suzanne Toepfer, evolving how Chico's FAS delivers the customer experience has always been a primary focus. 
"Quickly moving from concept to enablement for the brands' expansion of petites and plus-size offerings, as well as integrating a new digital storefront for our outlet consumer into our tools and process, has expanded our footprint in the market ahead of schedule," she explains. 
At Chico's, Toepfer guides the enterprise systems responsible for merchandising, allocation and merchandise planning across stores, e-commerce and outlet channels. With the retailer for eight years, she has served as the director of merchandise systems for four, and was previously the director of business process and development.
Prior to joining Chico's, she was director of JDA applications and replenishment at Gottschalks, where she led the implementation of planning, replenishment and allocation
from initial design to launch. Her long career has also included planning and merchandising roles at DFS Group, Footlocker
and Macy's.
"I have always worked in fashion, so the presence of women wasn't unusual," Toepfer says when talking about the change in the role of women in the industry. "For me, it's more about how things have changed in the way women present themselves in the business. It has been an evolution of how women approach collaboration and collectively work with our male counterparts towards a unified goal while doing what's best for the organization and our customers. " 
Throughout Toepfer's illustrious career, she has learned that it is imperative to find the right tools that fit the situation. At Chico's her team has worked diligently to maximize their technology investments in new and differentiating ways.
"Innovation is happening everywhere, not just with the big vendors," she says. "Significant change can be driven from the small innovations sprinkled throughout the assets. It's about continually assessing and improving the existing portfolio to meet the strategic objectives within the ever-changing retail landscape."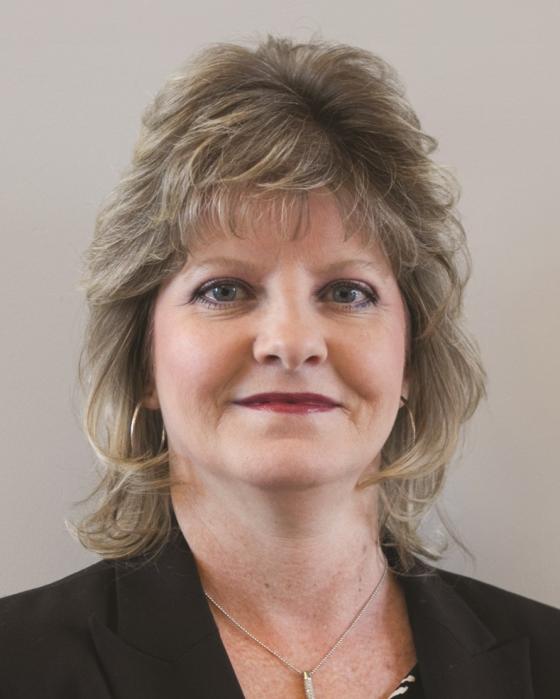 Letitia Webster
VP, Omnichannel, Tractor Supply Company
Letitia Webster's experience in both traditional brick-and-mortar retail and the online space affords her a panoramic view of the customer experience. As vice president of omnichannel for Tractor Supply Company, she is charged with making sure each experience is consistent and communications are personalized and relevant.
Webster has been in this role for two years, building a unified customer shopping experience across physical and digital retail, leading the retailer's ONETractor strategy. The perfect candidate for this role, she was appointed after a year serving as the divisional merchandise manager for Tractorsupply.com, where she was responsible for the online customer experience, as well as the expansion of brands and product offerings.
"With technology transforming how our customer shops as well as their expectations of convenience it was important for us to address these trends," says Webster.  "To do so we first addressed the growth of mobile engagement by developing a responsive web platform that makes shopping with us via mobile much easier."
The retailer also introduced buy online, pick-up in-store, which was Tractor Supply Company's largest omnichannel project to date and touched every functional area of the company.
"Our company's success is based on our values and within them are change, winning attitude and teamwork," she says. "Leaning on those three specific values and working with our cross functional partners we were able to introduce this feature to all stores in a short period of time."
Prior to Tractor Supply Company, Letitia worked for Sears Holdings for 27 years and held a number of roles within different areas of the organization, including e-commerce, merchandising, marketing and inventory.
"The last 15 years have seen great strides for women, not only in technology roles but other roles as well," says Webster. "The tools and education available, as well as the integration of technology into our everyday lives have made it easier for women to have a seat at the table in the tech world."