5 Best Retail Companies to Work For
Get great content like this right in your inbox.
Subscribe
When it comes to happy employees, grocery chain Wegmans tops the list. 
The grocer was this year's top retailer on Fortune's "100 Best Companies to Work For" annual list. Hilton took the top spot, but here RIS breaks out the best retailers to make the grade.
Fortune partnered on the list with analytics firm Great Place to Work, which determined the list by conducting America's largest ongoing annual workforce study, representing more than 4.3 million employees this year alone.
Employees responded to over 60 survey questions. Eighty-five percent of the evaluation is based on what employees report about their experiences of trust and reaching their full human potential as part of their organization, no matter who they are or what they do. Great Place to Work analyzes these experiences relative to each organization's size, workforce make up, and what's typical in their industry and region. The remaining pieces considered include an assessment of all employees' daily experiences of the company's values, people's ability to contribute new ideas, and the effectiveness of their leaders, to ensure they're consistently experienced.
To be considered, companies submit an application documenting over 200 datapoints describing their HR programs and practices and need to employ at least 1,000 US employees. Great Place to Work then conducts an anonymous survey of each company's workforce. To ensure surveys truly represent all employees, Great Place to Work requires enough people in each organization to respond that results are accurate to a 95% confidence level and 5% margin of error or better. One part of the total score is based on evaluation of company programs and policies, while three parts come from an analysis of employees' survey data.
From company perks to opportunities for innovation, here are the five best retail companies to work for.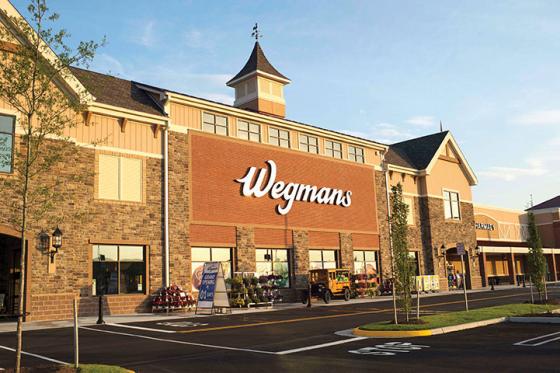 1. Wegmans (3)
Regional supermarket chain Wegmans has been among the top 10 companies on Fortune's list for 16 of the 22 years and is one of eight companies on the list every year since it first began.
With 98 stores Wegmans is one of the largest private companies in the U.S. The family-owned company, founded in 1916, boasts a massive workforce of 48,000 employees.
"There is nothing more important to us than being a great place to work for all," said president & CEO Colleen Wegman.  "The values we share across our company, starting with caring and high standards, are the foundation, and our customers appreciate our people for demonstrating those values."
The grocery chain spends more than $50 million a year on training and development for its workforce, according to Fortune, and helps defray school costs—this year it awarded $5 million in tuition assistance.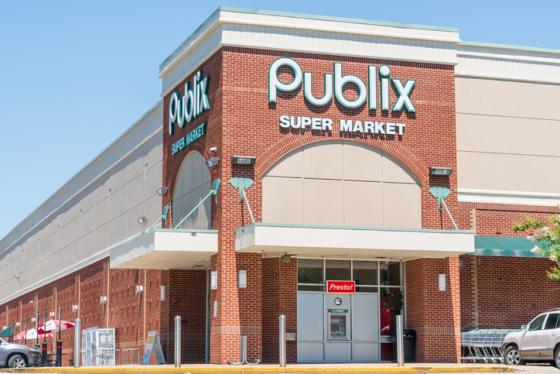 3. Publix Super Markets (12)
For the 22nd consecutive year, Publix was been named one of Fortune's 100 Best Companies to Work For, ranking No. 12, up from No. 47 last year.
"It is an honor to be recognized as a great place to work," said Publix CEO Todd Jones. "Our associates contribute to Publix's success every day, and I couldn't be prouder of the legacy we're continuing to build."
According to Fortune, the grocer offers tuition reimbursement, a stock purchase program open to all employees, and on-site ESL classes at many locations.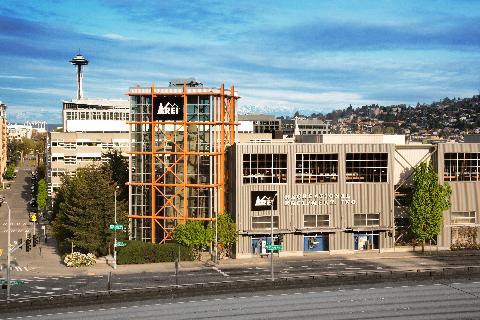 2. REI (46)
Specialty outdoor retailer REI also made the list for the For the 22nd consecutive year. The member-owned co-op has nearly 13,000 employees and 154 stores.

"For more than 80 years, REI has worked to connect people to the outdoors, and it's incredible to see our employees still so engaged in that mission," said Raquel Karls, REI senior vice president of human resources. "To be recognized on this list is especially meaningful, because it's based on feedback directly from our employees, who every day share their passion for life outside with our members and communities across the country."

REI's employees enjoy a number of unique perks, including two paid "Yay Days" that allow them to enjoy their favorite outdoor activity, learn a new skill or help to maintain outdoor spaces through a stewardship project. Employees also receive an additional paid day off on Black Friday and enjoy deep discounts on gear and experiences. In addition the company provides employees with $300 "adventure grants," to purchase gear to try something new outdoors.
According to Fortune, employees take pride in the fact that the co-op is committed to "rewilding" large metropolitan areas by developing more accessible green spaces across the nation.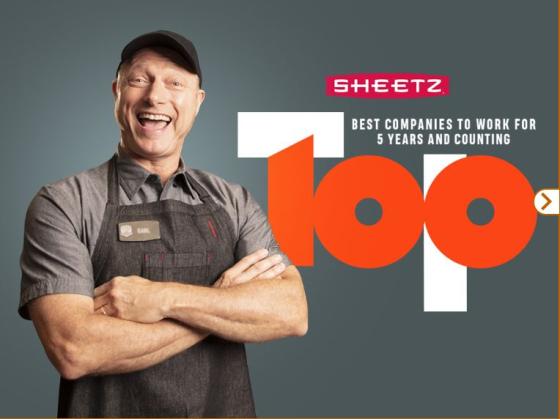 4. Sheetz

(85)
Marking its fifth year on the list, family-owned and operated convenience store chain Sheetz has more than 18,500 employees and operates over 580 store locations. According to the retailer, 90% of its store managers are promoted from within.
Sheetz offers full and part-time opportunities, competitive wages, benefits, on-the-job training and paid time off. According to Fortune, the company's hourly wages are in the 90th percentile among competitors, it matches 401(k) contributions up to 4%, and dental expenses are 100% covered up to $2,000 per year. Additional, Fortune says workers appreciate a tech platform that lets them share suggestions and ideas.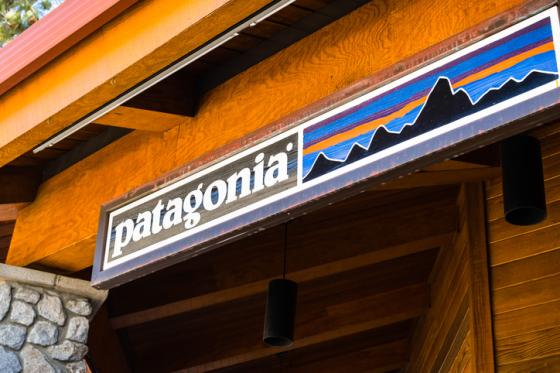 5. Patagonia (100)
Founded by Yvon Chouinard in 1973, apparel retailer Patagonia's mission is to build the best product, cause no unnecessary harm and use business to inspire and implement solutions to the environmental crisis. The company is recognized internationally for its commitment to product quality and environmental activism, contributing over $100 million in grants and in-kind donations to date.
Last year, Patagonia launched a digital platform connecting customers with local grassroots organizations working to save the planet. The goal of this new platform, called Patagonia Action Works, is to help Patagonia customers learn more about local environmental issues and how to get involved with events, petitions, fundraising and volunteering time and skills.
Fortune notes that Patagonia encourages employees to protest and take political stands too. They come to work "with a sense of greater purpose and conviction," says one.