5 Best Retailers to Work for in 2018
Get great content like this right in your inbox.
Subscribe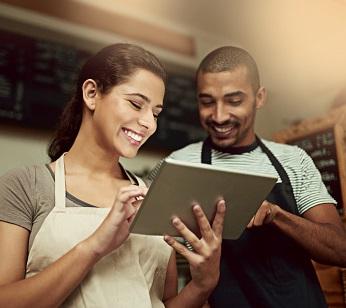 In the age of customer-first retailing, the ability to attract and retain a quality workforce willing and able to cater to the shopper is a top priority.
To do this employers are experimenting with self-serve scheduling, increased health benefits, discounts, etc. to attract and retain in-demand employees.  
Every year Glassdoor produces a list of the 100 Best Place to Work, based on employee feedback collected over a 12-month period. The year's cross-industry ranking has Facebook at the top of the list, up one positon from last year's second place finish.
The entire ranking is available here, below is a quick look at the five highest-ranking retailers on Glassdoor's annual report.
Lululemon. The fitness apparel retailer has a loyal following among its customer base thanks to its quality merchandise, healthy lifestyle branding, and willingness to invest in the customer experience to succeed in the struggling apparel segment. Its workforce is equally engaged thanks to affordable health insurance plans, generous product discounts, paid time off, and fitness class reimbursement. The purveyor of all things yoga finished sixth overall on Glassdoor's list, up from a 38th place finish last year.
H-E-B. The San Antonio-based supermarket chain with more than 350 stores in Texas and northern Mexico, finished in 20th place in the ranking. It has built a loyal following through its low prices, philanthropic efforts, and continuous improvements to the shopping experience. The grocer's next-gen offerings, like curbside pickup of online orders requires a staff of tech-savvy employees that are drawn to the brand for product discounts, 401K plan, health insurance, etc. The grocer has been named a best place to work five years running, averaging a 19th place finish over that time. In addition, Charles Butt has been a Glassdoor highest rated CEO for the past three years.
Wegmans Food Markets. As the grocery segment continues to go through its digital disruption and infuse technology throughout the enterprise, it is increasingly relying upon tech-savvy associates to meet shopper demand. The fact that two grocers, Wegmans and H-E-B landed on Glassdoor's ranking is cause for celebration. Wegmans, which operates nearly 100 stores in the Northeast finished 49th overall (up one spot year-over-year), thanks in part to its generous health and vacation plans. In addition, the grocer finished in 5th place in Fortune's ranking of the 100 Best Workplaces for Diversity in 2017. Wegmans' CEO Colleen Wegman scored a perfect 100% approval rating from employees according to Glassdoor's research.
Nike. Nike is a worldwide phenomenon ― you would be hard pressed to find a person that cannot recognize the brand's iconic swoosh logo. To maintain its universal appeal and continue to be recognized as a leader in the athletic shoe and apparel industry, Nike has invested heavily in the digital experience especially in its e-commerce capabilities. It is paying off. For example on Black Friday, Nike finished in fourth place in website median response time. That kind of firepower requires an advanced workforce, which is flocking to Nike. The manufacturer and retailer was named a best place to work six out of the last seven years.
REI. The co-operative retailer has positioned itself as a community focused company and that effort carries over to its treatment of its employees as well. Employees are incentivized by the company's performance, helping make the company a best place to work five of the past seven years. In addition, CEO Jerry Stritzke was a highest rated CEO with an 89% approval rating.
Editor's Note: Discover more on how the digital revolution is changing the workforce landscape at NRF 2018 on Monday, January 15 at 3:00-3:45 pm in the Expo Hall, Big Ideas Room 4, Level 3. In the Embracing the Retail Revolution: How Modern Technology is Changing the Rules of Workforce Management session, Kathy Kearney, AVP of payroll and benefit accounting for Costco Wholesale, and Steve Mironov, VP of store operations for Dick's Sporting Goods will explore  how top retailers are utilizing workforce management solutions to improve employee engagement, embrace digital transformation and leverage analytics to enhance the customer experience