5 Retailers With the Best Customer Experiences of 2018
Get great content like this right in your inbox.
Subscribe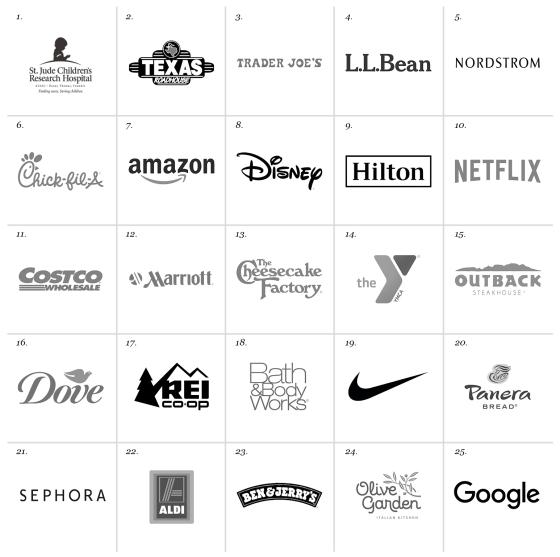 Trader Joe's offers the best retail customer experiences of 2018, as revealed by a study from C Space. The study demonstrates that it's the emotional aspects of customer experience that help companies stand out from the competition and create growth.
C Space, a division of the Interbrand Group of Companies, has released "Customer, Experienced," a new report which codifies the 21 emotional cues that drive where and why people choose to spend—and statistically links those factors to company growth metrics.
Findings in the report show that companies which display the same emotional cues that people value in strong human relationships—such as making customers feel smart and proud, noticing and appreciating loyalty, being interested in ongoing dialogue and sharing customers' values—outperform companies that don't.
Retailers that deliver better on these emotional cues saw a direct correlation to growth. These cues are linked to increased volume and frequency of purchase and also likelihood to recommend. In short, customers who have more emotionally connected experiences with companies help those companies grow.
In the study, 26,000 US consumers were asked to think of a company that "gets them" and rate that company against 21 emotional cues, including "They notice and appreciate my loyalty" or "They make me feel smart." The study collected opinions on more than 1,000 top companies, across 19 industries.
According to C Space methodology, brand growth comes from understanding and designing around people—the emotions they feel, the daily decisions they make, the challenges they face, and everything that happens in between. Brands that showed higher levels of these traits saw a direct correlation to business performance, driven by customer advocacy and repeat purchasing.
Having conducted this research over four years among more than 95,000 total, C Space has also been able prove that the emotional factors of customer experience drive recommendations and therefore help unlock NPS (The Customer Experience Code is an extremely accurate predictor of whether customers will recommend a brand R2 = 92%), providing a way for marketers to finally move the dial on NPS.  
Top 5 U.S. Retailers With the Best Customer Experiences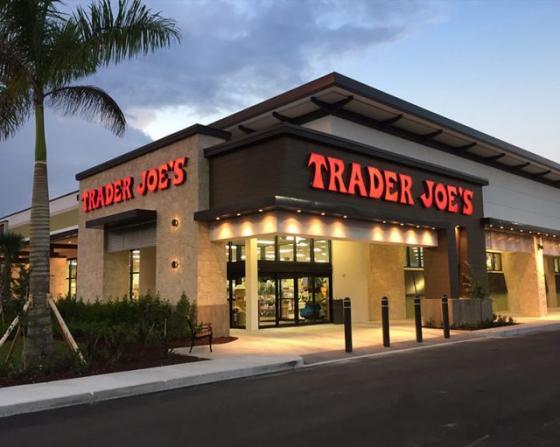 #1 Trader Joe's
Front line staff are critical to customer experience. Thus, it's not surprising Trader Joe's tops this list. Trader Joe's staff are friendly; they empathize with customers and go above and beyond to help them, all because they're empowered to do so, says this report.
"If a customer is curious about a product, an associate will open it up and let them try it," reads the report. "Their risk-free returns policy lets customers return anything, even without a receipt. The staff are highly trained, friendly and knowledgeable about every product Trader
Joe's carries. They're more than willing to stop what they're doing to help a customer find what they need or answer any question they have. The grocery shopping mission transcends
functional needs – the fun, laid-back atmosphere of Trader Joe's becomes an emotionally engaging experience for customers. It turns a task that is usually boring and sometimes a little bit stressful into one that customers really do enjoy."
#2 L.L Bean
Outdoor gear and apparel retailer L.L.Bean was founded in 1912. You don't last this long in retail without an outstanding customer experience. L.L.Bean currently operates 40 stores in 17 states across the United States, along with 27 stores in Japan. The retailer promotes a love of the outdoors, wrapped up in great customer service. It recently launched a free public workspace, "Be an Outsider at Work," in New York City's Madison Square Park. The outdoor coworking space was complete with individual workspaces, collaborative conference areas, cycling desks and outdoor teambuilding activities. In the past five years, L.L.Bean has donated over $6 million toward conservation and land stewardship.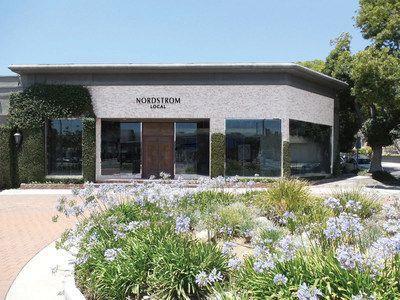 #3 Nordstrom
Department store retailer Nordstrom has also stood the test of time, founded in 1901. Today the retailer operates 377 stores in 40 states, including 123 full-line stores in the United States, Canada and Puerto Rico; 242 Nordstrom Rack stores; three Jeffrey boutiques; two clearance stores; six Trunk Club clubhouses; and its newest Nordstrom Local service concept.
Nordstrom opened its first Nordstrom Local a year ago and is opening two more locations currently. These neighborhood hubs offer customers the opportunity to shop and access Nordstrom services in a convenient location with additional customer experience perks, such as its new feature called "Get It Fast" on Nordstrom.com and the mobile app for customers in eligible zip codes in Los Angeles. Get It Fast will provide customers with a real-time view of inventory available no later than next day. They can choose a convenient Nordstrom Local or Nordstrom location to pick up their purchase or opt for free next day shipping to their Los Angeles address.
Nationally, the retailer is launching a new loyalty program in October—with a twist. The Nordy Club will help the department store retailer paint a portrait of each loyalty member to drive its personalization efforts.
#4 Amazon
Amazon almost always deliver (literally and figuratively), according to the repot, and that trust is important to shoppers.
"Customers describe the e-commerce giant as convenient, intuitive and easy to use," reads the report. "Like a good friend, Amazon is reliable and dependable. Customer service is responsive and resolves problems quickly. For customers, this level of trust goes way beyond the hygiene of delivering the basics. Because they offer everything, they're not impartial to anything. Customers are free to browse based on their needs and desires – and read candid reviews from others who have used products and share similar interests. This total and impartial transparency fosters a deep level of trust among customers."
#5 Disney
Disney meets customer needs in a way other retailers can't. The children's retail and well-known brand provides the obvious first choice for shoppers, continuously innovating and providing a consistent experience.
"Disney and magic go hand in hand," reads the report.  "Customers see them as the unequivocal leader in global entertainment. The entertainment giant is consistently evolving, setting trends, breaking records and providing wholesome fun for all the family. On an emotional level, Disney is equal parts delight and nostalgia. The Disney experience is a rite of passage. Disney gives families experiences to share and remember together – whether that's passing the magic of Star Wars down to the next generation or the very first vacation to Disney World.
Disney creates truly magical moments and experiences that everyone can feel a part of. In becoming the obvious or first choice for customers, you remove almost all the competition."