03/22/2018
The 5 Retailers That Matter In 2018
The five retailers chosen for RIS' annual retailers that matter feature are leading their respective segments thanks to pioneering strategies and the innovative use of cutting-edge technologies. Despite an ultra-competitive and saturated marketplace, these five retailers stand out in the crowd by embracing the customer-centric retailing model and catering to their shoppers with new concepts, partnerships, intuitive technology and engaging experiences. They continue to push retail technology forward and their groundbreaking innovations inspire the competition to continue to adapt or get left in the dust. Congratulations to CVS Health, Rent the Runway, Ulta Beauty, Walmart and Whole Foods Market for being named the five retailers that matter.
Image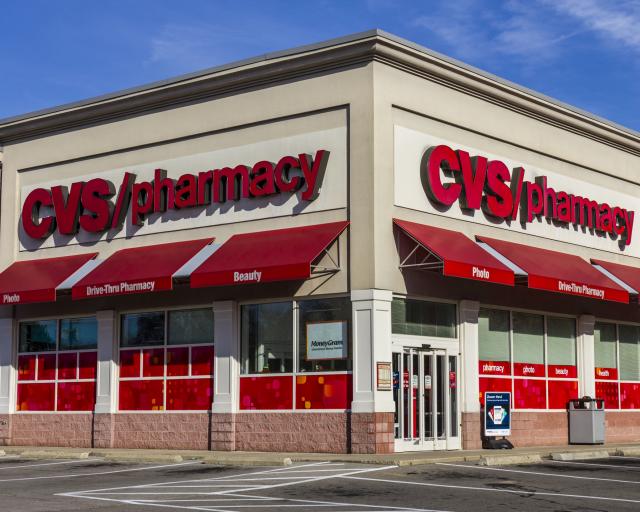 • 9,800 retail locations • 62 million ExtraCare loyalty members • $184 billion annual revenue • Increased starting wage rate for hourly employees to $11 an hour
CVSHealth made headlines in late 2017 when it announced its plan to merge with healthcare insurance provider Aetna. The $69 billion deal has the potential to transform healthcare for millions and increase CVS' reach and engagement with its customers. 
 "This combination brings together the expertise of two great companies to remake the consumer healthcare experience," says CVS CEO Larry Merlo. "With the analytics of Aetna and CVS Health's human touch, we will create a healthcare platform built around individuals."
In conjunction with the Aetna deal, CVS is investing heavily in the in-store experience with a focus on catering to the healthcare needs of its customers. 
Newly redesigned CVS Pharmacy locations will include space for wellness, clinical and pharmacy services, vision, hearing, nutrition, beauty, and medical equipment. A new health services offering will function as a community-based hub dedicated to answering questions about patient health, prescription drugs and health coverage.
In addition, CVS introduced an innovative prescription management system, ScriptPath. Using easy to understand icons, the new solution improves customer knowledge and safety by simplifying how they take medications and how caregivers give them. A personalized prescription schedule is generated by a proprietary scientific system, which automatically reviews all current prescription information and instructions and uses clinical data to provide a schedule for the most effective times to take the medications.
As CVS continues to enhance the customer experience, it is also committed to providing unique fulfillment options to consumers unable or unwilling to make the trip to the store. The retailer launched next-day prescription delivery nationwide in early 2018, and went live with same-day delivery in select markets. 
CVS is investing in the shopping experience in-store and out, growing its market-leading share of the retail pharmacy business. While powerful partnerships and new offerings are key to the retailer's growth, ongoing success requires a next-gen workforce capable of delivering on the brand promise. 
To attract and maintain top talent CVS announced that it is allocating a large portion of a $1.2 billion tax windfall to raise wages for its hourly and full-time employees. The starting hourly rate for associates will increase by approximately $2, while a new policy gives full-time employees four weeks of paid parental leave.
Image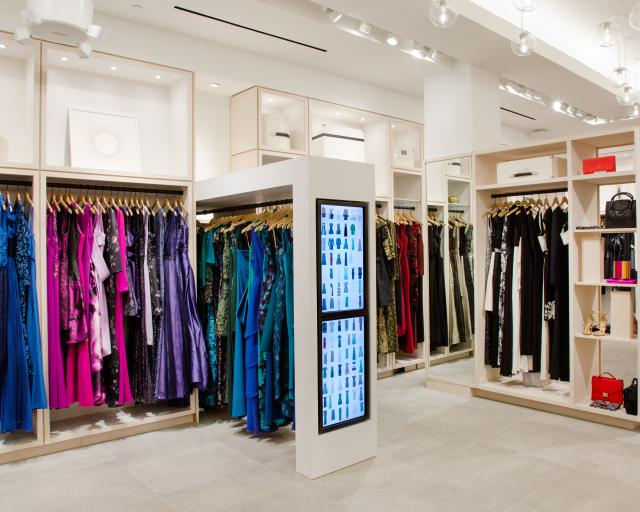 • RTR's subscription business is projected to triple in 2018 • Raised more than $210 million in venture capital • 8 million active members • Women make up half the board, 70% of employees and 75% of the executive team
Rent the Runway (RTR) is "a data-driven technology business with a fashion soul" chief technology officer Josh Builder tells RIS, an apt description since the fashion rental company relies solely on proprietary technology. Founded in 2009, RTR  has evolved its unique business model from a source for occasional rentals to offering monthly subscription programs, the first of which provides subscribers four items of clothing at a time for $159.
"Since its launch, 'RTR Unlimited' has created an entirely new consumer behavior and has disrupted the way women are getting dressed every day," says Jennifer Hyman, co-founder and CEO. "Our subscription business is up 125% year-over-year and is projected to triple in 2018."
In the fall of 2017, RTR added a less expensive option: one single set of four items per month for $89.  In 2018, it entered the weddings space and launched a full-service wedding concierge designed to help brides and bridesmaids via packages that include at-home fittings, personal styling, accessories, an on-call concierge, and more.
While its transformative business model matters, the company's groundbreaking work in technology and data is the highlight of its evolution. 
"Everything was built from scratch and always has been," Builder explains. "From algorithms to the systems that power our warehouse, to all of our customer-facing applications, to our data scientist's platform — everything has been built in-house since the beginning." 
RTR manages more than 450,000 pieces of designer fashion in its "closet in the cloud" and works with more than 550 designers. The retailer uses the data from its 8-million-strong member base to power and inform the enterprise. "We use analytics to tweak all aspects of our model constantly," notes Builder. 
Additionally, the company's proprietary high-speed reverse-logistics system allows it to turn items around in record time, usually within one day, and it recently added iOS-based scanners and kiosks to its five physical store locations. With the self-service interactive kiosks, RTR is able to tie all of that data into its digital in-store experience to make returns, exchanges and rentals easy. 
"We have such a different interaction with our customers than traditional commerce," says Builder.
RTR's pioneering of new business models, transforming customer behavior, cutting-edge tech, and track record of data utilization to shape the business, all adds up to put this retailer in a position to rewrite retail. 
Image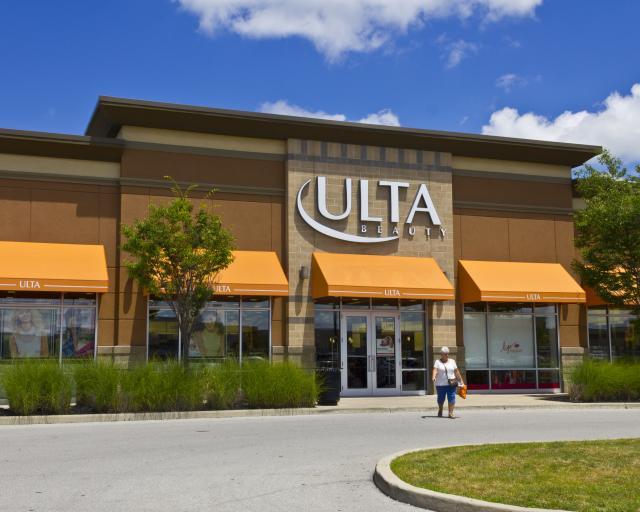 • Ultimate Rewards loyalty program boasts 26.4 million active members • The supply chain team achieved a 20% reduction in retail replenishment lead-time • Plans to open 100 new stores in 2018 • Offers more than 20,000 products from 500 brands
Ulta Beauty has cracked the elusive omnichannel code. The number of its omnichannel shoppers continues to steadily increase, and they are spending more — 21.7 times more than its in-store-only customers, to be precise. The beauty retailer, which also touts salon services that help draw shoppers into its physical stores, posted a comparable sales increase of 10.3% in Q3 2017. CEO Mary Dillon notes the retailer delivered the double-digit growth in spite of meaningful disruption from hurricanes and a moderation in the growth rate of its largest category — makeup.
"We flexed our merchandising and marketing plans, leveraged our consumer insights and CRM platform, and worked with our brand partners to create compelling offers for our guests," says Dillon.
Ulta's e-commerce is also booming. Ulta.com sales grew 62.9%, representing nearly 9% of total company revenue. Ulta relaunched its mobile site, improving the guest experience, and mobile traffic grew 92%. It gave the Ulta Beauty app a mini makeover, adding the ability to buy e-mail gift cards, an improved version of its try-on feature GLAMlab, and voice search capabilities. Mobile app traffic increased more than 300%. 
Meanwhile, at a time when many retailers are closing doors, Ulta is opening brick and mortars — 48 stores in Q3, bringing its total to 1,058. And it's not stopping there. Ulta plans to open up another 100 stores this year. 
Other initiatives from the omnichannel goliath include "store-to-door," which enables customers to place web orders in-store and have products delivered to their homes. After a 40-store test last year, the retailer rolled out the capability chainwide. It launched shoppable Instagram last August and Dillon says Ulta's seeing "growing interest and engagement in this platform." This summer, Ulta's new Fresno-area distribution center will open, which will add another 670,000 square feet of capacity to service up to 400 stores and 45,000 e-commerce orders per day. Its supply chain team has achieved a 20% reduction in retail replenishment lead-time and most e-commerce orders are processed within 24 hours of being placed. 
Image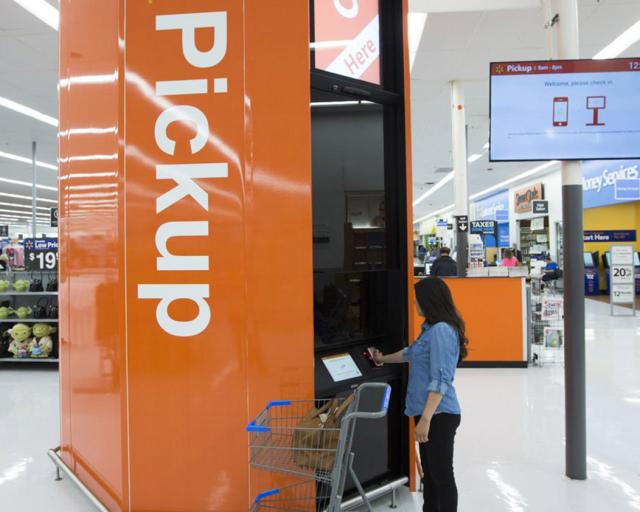 • More than 40% e-commerce sales growth in 2017 • Employs more than 1 million hourly associates in the U.S. • Online assortment of nearly 75 million SKUs • Total revenue surpassed $500 billion in 2017
Walmart has been on an acquisition spree over the past few years. Jet.com, Bonobos, Moosejaw, Modcloth, Parcel ―— Walmart's list of assets continues to grow as it fortifies its digital prowess to compete with rival Amazon. 
However, the world's largest retailer is not just making a splash in the acquisition market, it is developing its own homegrown capabilities as it looks to even the digital playing field. Walmart's aggressive tech enhancements have spanned the gauntlet from customer-facing initiatives to back-office improvements.
Consumers have become accustomed to the unlimited selection, engaging interface and ease-of-use of digital shopping, and cutting-edge retailers like Walmart are working diligently to ensure lightning fast fulfillment is part of the value mix. The retail behemoth has introducted a slew of innovative fulfillment options over the past few months to get digital purchases in the hands of shoppers quickly and efficiently.
Walmart has deployed giant floor-to-ceiling towers in over 100 stores to facilitate seamless self-serve pick-up of online orders. All shoppers have to do is scan the barcode on the receipt and in less than a minute a door will open and the purchase will magically appear. Building on the self-serve kiosk concept the retailer is also piloting a grocery ATM, where shoppers can retrieve their online grocery orders from a refrigerated parking lot kiosk. 
Thanks to the Parcel acquisition, Walmart is now able to offer New York shoppers same-day delivery on orders including fresh and frozen groceries. In another unique twist on in-home grocery fulfillment, Walmart is piloting a service where associates not only deliver fresh produce to the customer's home, but also bring it inside and place it in their refrigerator. 
"We're accelerating innovation in the business to make shopping faster and easier for our customers," says president and CEO Doug McMillon. "Creativity, decisiveness and speed are priorities. We made good progress this past year to save busy families time and money, and we'll do more."
In addition to upping its fulfillment prowess, Walmart has been enhancing its customer-facing mobile capabilities, releasing a slew of enhancements to its popular mobile application. Mobile Express Returns allows online shoppers to initiate a return via the Walmart app, and complete the process in-store in a dedicated express lane. Other next-gen updates to the mobile application include in-store navigation, smart shopping lists, and inventory check of specialty items.
Image
• Amazon acquired Whole Foods Market for approximately $13.7 billion in 2017 • Prime members receive free two-hour delivery in select markets • More than 470 stores • Adding Amazon lockers to Whole Foods stores
All eyes turned to Whole Foods Market in June last year when the unexpected news broke of its acquisition by Amazon. Speculation started to fly as to what Amazon planned for the organic grocer. Everyone from top retailers to mom and pops moved quickly to protect their own business. Target bought grocery delivery service Shipt. Walmart bought delivery company Parcel. Supermarket chain H-E-B recently bought on-demand delivery service Favor. 
Since then, Whole Foods has dropped prices on select products and is offering deep discounts for Amazon Prime members. A deal on turkey last holiday season was touted as "a sneak preview of the special savings and in-store benefits Prime members can expect when Prime becomes the official rewards program of Whole Foods Market." Amazon also started using Whole Foods locations as a way for people to shop for Amazon devices such as the Echo. 
But possibly the biggest glimpse into Amazon's plans for the grocer came in February when Amazon and Whole Foods introduced free two-hour delivery of Whole Foods Market products through Prime Now. While the service is available in just six markets, the company has plans to expand across the U.S. in 2018. 
Amazon has also pledged to fix Whole Foods' reported out-of-stock issues. "Where there's issues, they'll be corrected," said Amazon's chief financial officer Brian Olsavsky. "Where there's areas we can improve our selection and delivery for customers, we'll do so. It will be something we're working on."
Time will tell how well Amazon is able to reshape grocery delivery and how Whole Foods will fare under its umbrella, but one thing is for sure: Many will be watching the next moves the two make.