07/05/2018
The 5-Step Journey to Customer Continuity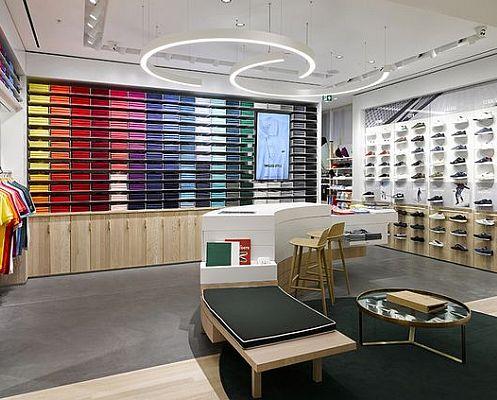 Whether it's a data breach, lack of personalization, insensitive advertising fails, clunky checkout processes or something more, there are a variety of factors plaguing customer loyalty and continuity in today's world. This poses a major issue for retailers given the industry's fragile reactions to the impending "retail apocalypse" stemming from ecommerce behemoths and the extremely competitive landscape of fast fashion.
One of the best ways for retailers to differentiate themselves from others is to master the art of delivering exceptional customer experience (CX) by leveraging next-gen tools like artificial intelligence, automation, chatbots, or virtual assistants, to create positive shopping experiences for their loyalists, which will in turn delight new shoppers. The recipe for CX success doesn't just lie in technology, but also the human touch. Retailers can achieve the balance of human-centric CX in the digital age in five easy steps:
Provide Transparency
Millennials are one of the largest shopping groups and they're packing major purchasing power ($600 billion to be exact according to a recent report by Accenture). While retailers across the globe compete for their attention - and their wallets - this group is more likely to shop and spend with companies who are transparent.
Go Omnichannel
The line between physical and digital retail is more ambiguous than ever. Companies that were once purely physical have infiltrated the online space, and vice versa. Take BJ's wholesale as an example - last year the retailer made it easier for shoppers to save with the launch of a new mobile app and a feature that allowed consumers to add coupons to their card. No matter the channels your company pursues however, the key is to keeping the brand voice consistent.
Rethink Brick & Mortar
Whether it's the Capital One Cafe or Nespresso boutique cafes offering a new kind of atmosphere to try the latest coffee, brick and mortar stores are in the midst of a retail renaissance. In order to sustain competitive footing, retailers need to blend physical stores with new technology that makes shopping a one-of-a-kind experience. One brand that immediately comes to mind is Lacoste, which unveiled a global store concept in one of their physical boutiques that is designed to enhance the in-store customer experience through storytelling exhibitions that provide in-depth information on the collections (i.e. "The Polo Wall") and the retailer's history. This immersive approach has created a perfect human-digital hybrid, since shoppers are able to browse the digital displays solo, and easily access sales experts for more insight.
Use Data to Differentiate
As more consumers jump from tablet, to mobile, to in-store, and back to online, it can be challenging for retailers to correctly track shopping habits and provide exceptional and personalized experience. This is why omnichannel strategies are so important. When a shopper does venture away from mobile shopping and physically enters a store, a recent study has shown that the majority of consumers (70 percent) would like it if in-store staff knew the contents of their online shopping cart. Today's workforce of connected retail sales executives that leverage in-store data, such as the length of a shopper's visit, areas of the store they have visited, average spend and more, will become the new breed of connected sales assistants to that better assist and enrich customers' shopping experiences.
Leverage Social
Consumers spend an average of five hours per day on their mobile devices, which is why retailers need to leverage the power of social messaging platforms like Twitter and Facebook to seamlessly connect and communicate with consumers. Thanks to growth of mobile wallets and online banking integrations, consumers are now also able to shop directly through an app or social channel - making mobile a holy grail for customer experience solutions.
Now more than ever, retailers have a host of options to connect, communicate and create positive experiences with and for consumers. Whether used and implemented together, or executed individually over a matter of time, retailers that are transparent, provide omnichannel solutions, recreate the traditional brick and mortar experience, hone consumer shopping data to provide better experiences, and leverage social communications are the ones that will continue to prevail in the competitive arena that is retail.
As Chief Client Officer at Sitel Group, Mike Small leads the Americas Account Management team and governs the relationships with the group's Americas' clients. By partnering with the group's COOs and Account Managers, Mike executes strategies to retain and maximize growth with clients serviced in North America, Latin America and the Philippines. Additionally, he develops strategic relationships with clients which includes adding value through the group's ventures.