5 Steps to Successful Buy Online, Pickup in Store in 2019
Get great content like this right in your inbox.
Subscribe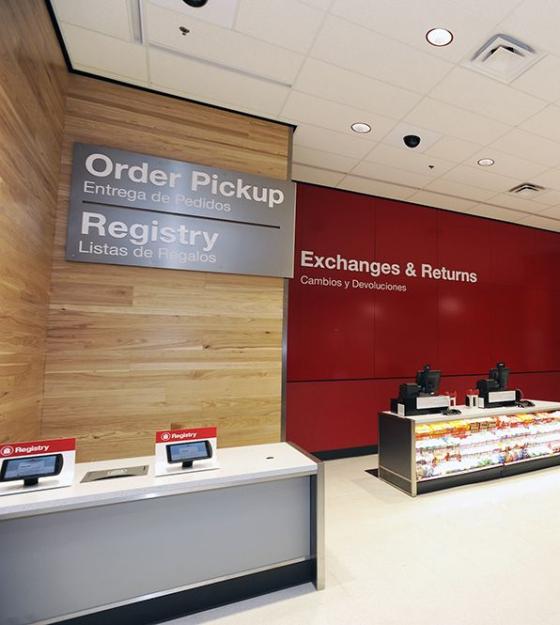 While the role of e-commerce continues to change the landscape for both pure-play and brick and mortar channels, savvy retailers are leveraging their physical locations by integrating them with their online experiences. The buy online, pickup in store (BOPIS) revolution is changing the way consumers interact with retailers.
Thriving in today's dynamic retail environment requires a strategy for successfully executing a BOPIS model. The best place for retailers to start is evaluating their current activities.
Step 1: Evaluate your communication: Make sure you have a thorough and clear communications plan to educate consumers about BOPIS and your specific process. Visibly promote this in-demand service on your website, in the email/text communication with your customer, and with in-store signage. Survey the customer post transaction to identify any pain points they experienced and use the information to improve your process moving forward. 
Step 2: Evaluate your team: Make sure your team is ready and armed with what they need to be successful. Develop an internal cross-functional group that will continually review every aspect of the business –fulfillment to IT, and e-commerce to payment processing, to ensure seamless integration with existing systems. Then, invest in quality employee training to ensure compliance with executing the identified best practices.
Step 3: Evaluate your inventory: The success of BOPIS lives and dies with inventory visibility. If you don't have strong visibility into the availability of items, then your customers don't either, which makes BOPIS a painful strategy. A fully transparent and integrated system alleviates employee and customer frustration of offering products that are out of stock or no longer available. Shoppers are not likely to wait for an item that isn't in available, opting instead for a retailer where it is ready for immediate pick up. 
Step 4: Evaluate your process: Begin by becoming a secret shopper and trying out the experience at other retailers who also offer BOPIS to see the process from a different vantage point. Pay close attention to the timing of the process to see if there are ways to improve it; comparing BOPIS execution in the broader market to spur out of the box thinking.
Step 5: Evaluate your Success Metrics: Set up reporting to provide quick insight into the ROI of your BOPIS offering and trend information that may highlight any areas that need additional attention. Also consider sending BOPIS satisfaction surveys to assess how you are doing and include plenty of open-ended questions for consumer feedback where you can learn how best to tweak your program.  
Consumers are increasingly utilizing BOPIS because it's convenient and allows them fast and frictionless order fulfillment; it's a business imperative for retailers to continue to look for ways to improve the BOPIS customer experience in the coming year.
-Georgianna W. Oliver is the Founder of Package Concierge, the innovator of the automated locker system. 
She began her career in multifamily as an aid to the U.S. House of Representatives Ways and Means Committee, where she focused on housing and tax. As the government affairs representative for The National Affordable Housing Management Association she lobbied Congress and HUD to continue to advocate for equal and quality housing. During this time, she forged lasting relationships with key members of the industry. 
After leaving Washington, DC, Georgianna founded EverGreen Solutions, a consulting firm, worked closely with software companies on developing applications for and managed some of the largest national accounts for software implementation. This prompted Georgianna to found the National Yardi Affordable User Group to create a voice for users across the country. Further delivering solutions to better the industry, she built the budget tool called AptBudget. RealPage, Inc. (Nasdaq: RP) acquired both EverGreen Solutions and AptBudget in 2009 and 2008, respectively.
She earned her Bachelor of Science from Oklahoma State University and resides in Medfield, MA with her family.