09/21/2018
5 Tips to Conquer the $4.5 Trillion Global Commerce Market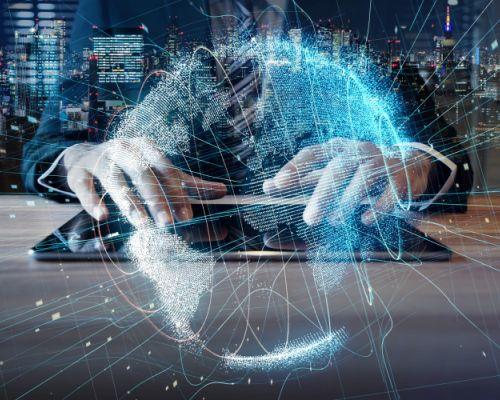 With global commerce estimated to nearly double to $4.48 trillion by 2021, the opportunities to land and expand your e-commerce footprint are massive. However, to capitalize on this booming cross-border e-commerce market, retailers must overcome challenges inherent in content translation and localization. 
For retailers that have yet to start, as well as those with translation efforts already underway and wanting to expand into new markets, here are a five best practices to note.
Pick markets strategically. With websites and mobile apps, look at traffic patterns and usage from different countries and regions. Look also at conversion data, revenue, shipping data, and any other relevant, region-specific information that can reveal potential demand for your product in that market. If your organization sells in the US only, content translation into Spanish and Chinese can help you reach a broader non-English speaking audience stateside.
Prioritize content. Do you need to translate your entire website or just one or two marketing campaigns? If the latter, maybe you need only localize a landing page, email, and product copy for the best-selling products in that market. If you're unsure about entering a market, test by translating your best converting content first. Then once you have proof of concept, you can expand the effort to translate more content and/or into more languages.

Selecting a Translation Solution. Software solutions can simplify and speed the translation process. There is a whole spectrum of translation options -- from professional translation with thorough review and proofreading, to machine translation, and everything in between. To determine the best fit, it's important consider both flexibility and cost.
Flexibility factors. Translation can get costly if you don't have the right solution to automate manual processes. Look for software that can streamline your go-to-market with multilingual content efforts through process automation and integrations with content systems. You'll need control over your translation supply chain and a tech solution that provides the right tools for translators. You may want to partner with a provider that offers you the choice to use your own select translators with their system, and if you don't have translators, can pair you with the right translators for your business.
Cost considerations. This is definitely an oversimplification, but typically more expensive methods of translation produce higher quality work. So a method involving multiple translators with an editor and reviewer has a higher likelihood of producing a high-quality translation. Many businesses opt to use this more expensive or thorough option to translate brand content or high converting content to make sure it's clear and accurate for their audience but also feels fluent and has personality.
Alternatively, lower quality methods of translation such as a free machine translation service might be better for translating user generated content or content that needs translating for SEO purposes and not customer conversions.
A translation strategy is a growth strategy, and with the right approach and the right technology retailers can forge authentic customer connections and get their fair share of the burgeoning global commerce market.
With over 15 years in the technology market and extensive international experience, Annette Obermeier is the director of Global Marketing at Smartling, the gateway for companies seeking to accelerate growth from international markets.