The 5 Ways Pier 1 Plans to Take the Business Forward
Get great content like this right in your inbox.
Subscribe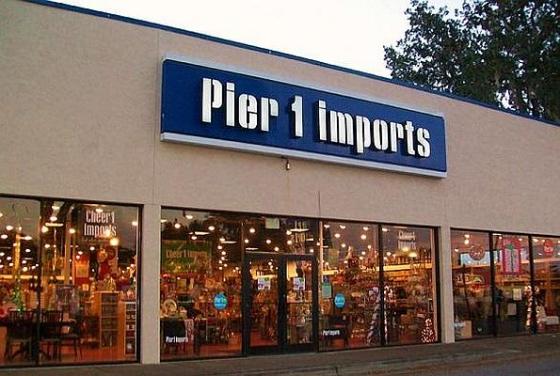 Pier 1 Imports, Inc. has been conducting an extensive analysis of its strengths and operational capabilities. Now halfway through the process, the retailer has developed some objectives after a rough quarter.
Pier 1 saw net sales for the second quarter of fiscal 2018 increase 0.4% and comparable sales increase 1.8% versus the year-ago period. Second quarter operating loss was $11.3 million compared to operating loss of $4.3 million in the same period last year, while net loss was $7.8 million, compared to $4.1 million.
Yet the home furnishings and home goods retailer's e-commerce sales grew 35% with sales penetration expanding to 27% versus 20% a year ago.
According to the retailer, its customers that shop online and in-store actually spend three times more than customers that either have one channel or the other and the fastest growing channel within the e-commerce channel is the in-store device to place orders while in-store. Taking into account e-commerce orders placed in or picked up in-store, approximately 90% of the company's second quarter net sales directly touched a store.
 "We achieved solid top-line performance and year-over-year improvement in merchandise margin in a challenging retail environment," said president and CEO Alasdair James. "However, this level of performance does not reflect our expectations for the business. We believe there is far greater potential ahead to optimize the Pier 1 Imports brand and improve our long-term profitability."
James continued, "Over the last two months, we have been conducting an extensive analysis of Pier 1 Imports' brand strengths and operational capabilities. As I expected, there are strategic and tactical opportunities to enhance our brand positioning and refine our operations within key areas of the business, including sourcing, supply chain and promotional effectiveness. We are leveraging the strengths and assets within our organization, along with external resources, as we map our strategic plan for the future."
Pier 1 is now halfway through its assessment process. The retailer's key objectives include: Delivering clarity around Pier 1 Imports value proposition in key categories; becoming relevant in top of mind among a broader customer base, particularly younger consumers; becoming more digital; bringing more automation to the business; and continuing to manage its SG&A.
"There is no question that technology is hastening unprecedented change in the way consumers shop and identify with brands," said James. "All of this, whether brick and mortar, online only, or omnichannel are tasked with redefining the shopping experience."
"If you choose to be omnichannel as we have, it is important to chart a path to more profitable omnichannel sales through offsets to the cost of fulfillment. As we face these challenges and continue our brand consulting work we're uncovering opportunities that we believe will deliver significant top and bottom-line growth in the coming years."
To meet its objectives, here are the five key areas Pier 1 will focus on going forward:
Refining its brand positioning.
Pier 1 has identified key customer groups who are loyal shoppers. The company believes there is a substantial topline opportunity to grow wallet share among them by building upon core strengths in major categories and developing better ways to communicate offerings.
Bringing new perspectives to marketing programs.
The core Pier 1 Imports customer is 45 years to 60 years old, and the retailer hopes to appeal to millennial's between 30 and 40 years of age. This may include new merchandise or brand extension in the future, but initially Pier 1 thinks it can capture millennial's through increased social media and digital marketing activity.
The retailer also thinks a combination of enhanced assortments across critical categories and key sourcing initiatives will improve its value proposition.
Rethinking its supply chain sourcing and inventory management.
Pier 1 expects to move to a multi-echelon distribution model, so it's optimizing inventory across the supply chain. Additionally, several new tactical initiatives to capture efficiencies include: optimizing usage of DC space; improving scanning technology; utilizing cross-stocking; and enhancing the warehouse management systems. These actions are expected to reduce cost of goods sold, lower levels of clearance and increase labor efficiency.
Bolstering its IT systems.
"There's a fair amount of work that must be done to bolster our systems and better aggregate our data, so that we're positioned to utilize and benefit from new tools," said James. The retailer hopes the addition of its new CIO Bhargav Shah, will drive increased automation across the board.
"As we strengthen our IT platform, adding tools and automation. we'll be better positioned to gain insights, leverage those learnings and improve our agility," said James.
5. Improving its value offering and promotional programs.
Shah is establishing an infrastructure that will allow for the utilization of advanced analytics and machine learning to drive efficiency. To that end, Pier 1 expects to be able to optimize its promotional programs to capture efficiency.