5 Ways to Transform the Store to Smart, Connected Retail
Get great content like this right in your inbox.
Subscribe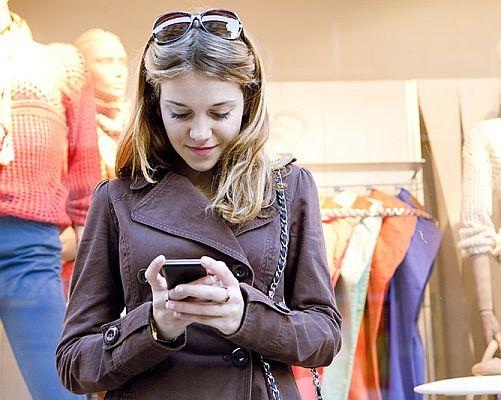 Retail today is all about disruption through digital transformation. Shaking things up are digitally connected customers — linked through multiple devices — with access to unlimited information and options at their fingertips. Being connected 24/7 elevates their expectations and deepens their demands. According to Deloitte, retailers are innovative in disruption and successful when they anticipate customers' needs, zealously love them and create a market where none existed.
Retailers are responding to the transformation by moving from a product-centric to a customer-centric model and finding new ways of operating to 'wow' consumers. Understanding their customers and their zest for convenient and consistent shopping experiences inspires retailers to reimagine the store of the future and propels the business forward in this digital shopping era.
Technology has reshaped the retail world and brought about a digitized and highly personalized environment. It's transformed the way in which customers shop – how, when and where. With these behavioral changes comes higher expectations and the need for retailers to meet the evolving shopper demands to stay relevant and competitive. 
What's possible for true transformation to the smart, connected store of the future? It's a culture that combines investing in the cloud, innovating the customer experience and driving results through data:
The power of the cloud – the global retail cloud market is forecast to reach $28.53 billion by 2021, growing at a compound annual growth rate (CAGR) of 20.9%, according to a report by the research firm MarketsandMarkets. The cloud gives retailers real-time access to all data across businesses, improving effectiveness, reducing expenses, and enabling better business decisions. Cloud computing influences key areas in the retail industry such channel operations, merchandising and marketing, supply chain, and sales and support.
 
Holistic physical and digital experience across entire customer journey – new connected consumers constantly armed with technology and access to information in the palm of their hand has fundamentally changed the shopping paradigm. No single sales channel or brand touchpoint defines the customer experience. And shoppers set the pace for retail systems innovations, causing retailers to rethink their operations and technology architectures to keep up. The lines between shopping channels have blurred and customers expect a similar and seamless personalized experience, whether online or offline, with access to merchandise anywhere, anytime — and the ability to purchase and return how and where they want to.
 
Meet the newly evolved connected shopper - shoppers today do their homework before going into a store. They explore products, price and availability in store and online at the start of their shopping journey, whether sitting at home watching TV, visiting a coffee shop, taking a break at work or while in store. Most research is conducted on a mobile device, which really serves as the new "front door" to the physical retail store. Shoppers enter the store already knowing exactly what they want and what they want to pay for it. But while in the store they have access to additional data that can influence their shopping decisions, such as – price comparisons, product details, recommendations and customer reviews, images and videos.
 
Mix it up - the power in retail has shifted from supply to demand, with the customer fully in control.  The retailer is now responsible to deliver a personalized shopping experience through unified commerce and engagement operations.  They can make this happen by bringing together a mix of technologies and solutions to put more power and knowledge into the hands of employees and to engage customers in new ways that help to marry online and offline touchpoints. This strategy changes the in-store shopping experience and the overall role of the physical store to a smart, connected retail center, and digitizing the store is critical to deliver on the promise for unified customer engagement. Digital merchandizing techniques such as virtual fitting rooms, digital kiosks and augmented reality can attract and engage shoppers.
 
Data propels the journey – digital transformation requires retailers to gather key data elements across a unified cloud platform that seamlessly connects the stores, products, employees and customers. This transformation means leveraging this data with analytics and emerging technologies to create digital "moments" along the shopper journey through a connected experience. It also means creating an environment that enables data-driven visibility and analysis to better drive engagement, brand loyalty and revenue in these shopping "moments."
The Secret to Success - Embrace Digital Transformation
A timely and reliable 360-degree view of the customer, orders, in-store and enterprise wide inventory in the hands of store associates is the foundation for outstanding experiences and connected customer engagement. Retailers are moving forward by implementing new tech strategies that capture the attention of shoppers while providing them with the information they need and the experience they desire. Always connected consumers have unlimited knowledge, power and expectations. How shoppers interact with retailers continues to evolve. Not only are consumers changing how they shop across stores and online, but also the digital component itself is changing as consumers rapidly integrate smartphones and tablets into their shopping journey.
Those retailers in the past who were unable to reinvent themselves when the transformation occurred either vanished or are still struggling to survive. Digitization is transforming the entire shopping journey, with no time to delay. With top digital trends such as chatbots, mobile commerce, social shopping, personalized retargeting, and virtual retail leading the way, retailers need to offer a seamless, channel-agnostic experience to retain customers, remain relevant and drive sales. Now is the time for the transition to smart, connected retail.
-Bjoern Petersen, president, Tyco Retail Solutions