5 Ways Ulta Beauty Will Invest its $100 Million Tax Break
Get great content like this right in your inbox.
Subscribe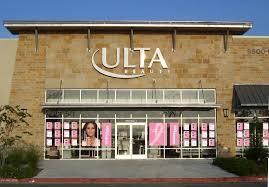 Ulta Beauty has aggressive expansion plans for 2018. The beauty retailer expects to open 100 new stores and execute 17 remodel and relocation projects, while growing its e-commerce business in the 40% range.
Ulta will begin the rapid store expansion in its first quarter, opening 33 new stores, compared to 18 in the first quarter of 2017. In addition to expansion and remodels, Ulta plans to invest the roughly $100 million tax rate benefit it expects in 2018 in a variety of projects "designed to further enhance our differentiated positioning and elevate our overall guest experience," said CEO Mary Dillon.
Here are the five area Ulta said it will allocate the money to:
Infrastructure
Ulta plans to accelerate activities around supply chain network optimization, as well as investments in supply chain systems that enable buy anywhere, sell anywhere capabilities.
E-commerce represented nearly 30% of total sales in the fourth quarter of 2017, yet the retailer's supply chain was able to support this volume and reduce cost per order by about 10% compared to the previous year.
The company said it will spend $95 million for supply chain and IT (out of a total cap ex of approximately $375 million).
Customer-Facing Innovation
The company will put forth a series of new initiatives to accelerate customer-facing innovation across multiple touch points.
"One area of focus will be our store experience where we'll be innovating on the human physical and digital aspects of the journey," said Dillon.
Artificial Intelligence and Data
Ulta will accelerate its investment in AI and data capabilities to drive more personalization and one-to-one offers for its loyalty program members. The retailer will also increase investments in digital innovation aimed at driving "guest experience enhancements" to promote engagement and education, as well as increased e-commerce sales.
Innovation Incubation
Ulta will improve its capabilities to "identify and incubate" new brand opportunities to further assortment and "take full advantage of the changing landscape of brand." It will also accelerate its services strategy with a continued rollout of its new salon model and the addition of its new skin services model.
Employees
Dillon said some of the money will go to employee benefit enhancements "that will improve our position of the competitive labor market and increase retention." Exactly what those will be is unclear.