04/13/2018
6 Reasons Retailers Should Accept Bitcoin as Payment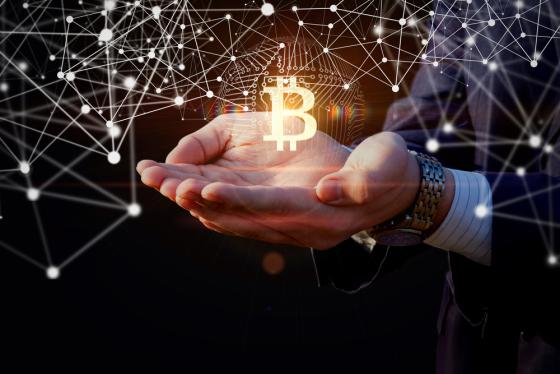 There are a growing number of business owners embracing cryptocurrency, like Bitcoin, as a form of payment. Businesses accepting Bitcoin are separating themselves from their competitors while preparing for the future of global transactions. Companies such as Subway, KFC Canada, Expedia, Virgin, and Microsoft accept Bitcoin as payment, among other cryptocurrencies.
"With many companies accepting the change and others getting ready to, Bitcoins are an extremely fast-spreading currency," said Jonas Chokun of 99Bitcoins. "Small businesses aren't missing out on the action; many small shops have made the switch as well."
Is accepting Bitcoin or Bitcoin Cash as payment right for your business? From paying vendors to processing customer transactions, let's take a look at six business-minded cryptocurrency benefits.
1. Paper Transactions Will Become Obsolete
Cryptocurrency and digital wallets are growing at exponential rates. The blockchain is becoming more accessible to business owners large and small, soon to make paper transactions an antiquated process.
In 2017, Bitcoin (BTC) grew by over $10,000 in value. Other cryptocurrencies, such as Ethereum (ETH) and Monero (XMR) also had banner years last year. This is an indicator that digital currency is the currency of the future.
2. Get New Customers
As Bitcoin becomes more popular and used more frequently, people with Bitcoins will interact only with businesses that accept the digital currency. This makes accepting cryptocurrency essential. This will help you get more customers locally and globally.
Remember when PayPal first appeared? It was difficult to find companies that accepted PayPal as a form of payment. However, as consumers identified ease of use, it grew by leaps and bounds. Now you can purchase almost anything using PayPal.
3. Using Bitcoin is Cost Effective for Business
Business owners shell out a lot for transaction fees. According to the Federal Reserve, a pin-authenticated transaction can cost business owners 0.25 cents. That is per transaction. The "average interchange fee per exempt transaction" was much higher, up to 0.51 cents per transaction.
Businesses that accept cryptocurrency as payment can avoid these middleman fees placed on transactions by financial institutions. This is due to the decentralized nature of digital currency. You can actually save 2-5%.
4. Real-Time Transaction Processing
The current method of processing transactions can be challenging, since many business owners need to wait for funds to become available. However, if you accept cryptocurrency, you can process transactions in real-time, or within minutes.
Interestingly, digital currency transactions are faster than those in use presently, and also more secure. Not only do you get instant gratification on each sale, you also know your transactions are protected.
5. Avoid Chargebacks and Fraud
One benefit of cryptocurrency, such as Bitcoin, is that it is actually quite similar to cash. Your customers either have enough to make a payment or they don't. This can protect you from chargebacks and fraud issues common in present financial dealings.
Every transaction is created on the blockchain as a block. Each block is then verified and secured. This makes it impossible for anyone to buy your product with money they don't have.
6. Take Your Business Global
Accepting international payment can be costly for business owners. By offering a cryptocurrency payment option, you can avoid those international transaction fees. At the same time you are opening up your business to the global marketplace.
There are also benefits of using digital currency for buying international products and services. Bitcoin transactions to international vendors can have a big impact on your operation and overhead costs.
Be a Business of the Future
Businesses large and small can benefit from accepting cryptocurrency, such as Bitcoin. From processing transactions without exorbitant fees to becoming a global player, digital currency is the payment option of the future.
It may seem overwhelming to make cryptocurrency part of your business process. However, the long-term positives on your bottom line could be worth the effort, as early adopters can gain a leg up on their competitors. How will you integrate Bitcoin and other digital currencies into your business?
Nick Rojas combines 20 years of experience working with and consulting for small to medium business and a passion for journalism to help readers grow. He writes about technology, marketing, and social media for the aspiring entrepreneur. When Nick is not sharing his expertise, he can be found spending time at the beach with his dog Presto. @NickARojas