6 Ways Lululemon Will Run With Its Success After 60% Digital Sales Spike
Get great content like this right in your inbox.
Subscribe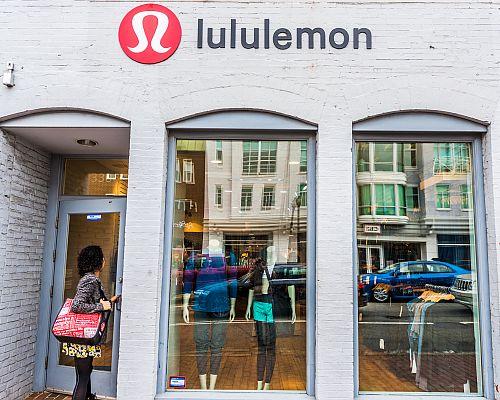 Lululemon Athletica is crushing it, but it's just warming up. The athletic apparel retailer is fueling traffic growth and nearly doubled its email file, but it has more plans in store.
Lululemon blew away expectations, posting a 19% comparable sales increase over a year earlier in its first quarter of 2018. Digital sales played a starring role in its earnings crush, with e-commerce sales soaring 60% compared to the prior quarter's 44% jump. According to Reuters, the company's earnings of 55 cents per share beat analyst estimates of 46 cents.
"Our first quarter results reflect the ongoing strength of our business and our continued focus on product innovation, global growth, digital acceleration, and, most importantly, investing in our people," said COO Stuart Haselden. "Our momentum remains strong and we are optimistic for 2018 and beyond."
The retailer benefited from a 28% raise in guest acquisition in the quarter, fueling traffic gains across both stores and e-commerce. Of the new shoppers acquired, about 30% of them were men. If it can keep this up, its successful quarter may just be a start.
"Our revenue was up 25%, noted executive chairman Glenn Murphy."I mean that really speaks to the deepening engagement with existing guests, but equally important, as we invest in digital marketing, how much we've grown our customer acquisition, whether that's in our email file or bringing people in through our app or through the website organically."
Lululemon's digital strategy
Lululemon's digital strategy is firing on all cylinders, driving its e-commerce traffic growth. The company saw investments in its website and mobile capabilities deliver e-commerce conversion increases of 20% in the quarter, further amplified by traffic increases of 30% driven by improved product assortments and digital marketing efforts. Direct marketing-related traffic to the website increased 60% and there was a 50% spike in transactions made by existing guests.
Lululemon's email data base growth is one strong reason for its success.
"Looking at traffic, our digital teams are driving high quality web and mobile traffic leveraging our email file growth, improving our targeting capabilities and seeing more returned guests," said Haselden.
Its email file nearly doubled in the quarter, the mix largely weighted towards North America. According to Haselden, this spike was due to implementing new applications within the POS system in the third quarter of 2017, with new training for store associates to "be able to be armed in a better way with technology and training to capture guest emails at point-of-sale."
Another contributing success factor, the retailer bolstered the website with better landing pages, enhanced content, and improved navigation and merchandising, as part of a relaunch at the end of the third quarter last year.
"The combination of the improvements in the website and the improvements in the point-of-sale execution in-store has really been what's been driving that inflection and acceleration in the email capture rate," noted Haselden.
"We have initiatives beyond that to continue to fuel increases in how we're capturing emails with our guests," he continued.
According to Haselden, Lululemon's earnings crush is not merely the lapping of weak prior year comparisons.
"What we are seeing is important momentum across the core areas of our business in channel, product and guest engagement," he said.
How Lululemon Will Run with This Momentum
The retailer is on track to begin the rollout of buy online, pick up in-store during the second half of the year.

Ship from store is now available in nearly 300 locations.

The company opened its third and fourth stores in Seoul, Korea and expects to open 15 to 20 stores in Asia in 2018 and launch a local e-commerce site in Korea later this year.

It plans to open 40 to 50 company-operated Lululemon stores in 2018. This includes 20 to 30 stores in international markets. This is a planned 14% increase in global square footage. 

Lululemon began streamlining the checkout process in Q1 with further progress planned into Q2 and Q3. It's starting to bring data-driven insights into core decision-making across the business, particularly within the digital channel.

The retailer is developing and rolling out automated tools, which will allow it to take mobile, search, browse, email, and the post-purchase experience "to new levels."

It's shifting its focus to how it can reduce lead-times and create new strategic flexibility in the business from a supply chain standpoint. It's also exploring ways to capture cost efficiencies in its distribution network, specifically zeroing in on how it fulfills e-commerce orders in North America.