6 Ways Retail Technology Is Changing the Future of Online Shopping
Get great content like this right in your inbox.
Subscribe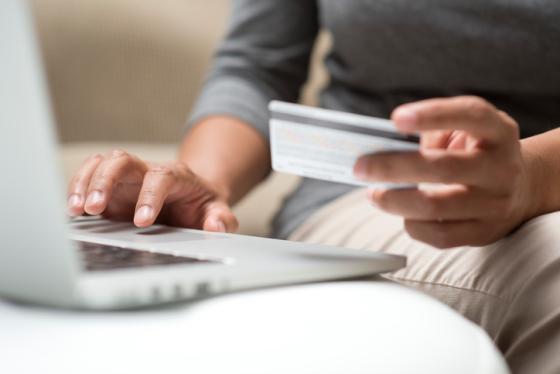 According to the 2017 e-commerce trends, over 51% of Americans prefer shopping online. The lucrative nature of the e-commerce market is attracting an increasing number of businesses to this domain.
However, in order to thrive amidst the cut-throat competition and make their business successful, marketers need to focus on offering an unparalleled shopping experience to their customers. 
Technology has changed the manner in which retailers and customers interact, enabling marketers to build their online brand image and equity. Here are six ways in which digitization and retail technology are changing the future of online shopping:
1. Smartphone Shopping
Market research conducted by comScore Inc. revealed that more than 86 million Americans use their smartphones for online shopping. The study found that four out of five smartphone users do a thorough research on the products and services available online before making a purchase.
Smartphones have become the default screen for brand engagement and e-commerce transactions, making it crucial for marketers to maintain a good online reputation and offer fair pricing strategies. To drive their business growth, marketers must strive to make the mobile shopping experience enjoyable, informative, and convenient for their customers.
2. Behavioral Analytics
With mobile users becoming increasingly comfortable with online shopping, web analytics and customer behavioral analytics are gaining importance.
Customers prefer to do an online research on products and services, however, they expect e-retail stores to offer them an array of options with respect to their preferences and buying behavior. Online business analytics offer rich data on the customer behavior trends, helping retailers improve merchandising, supply chain, marketing, advertising, and other strategic decisions.
Behavioral analytics tracks the shoppers' search and purchase history and their interactions with the customer care professionals, offering a wealth of information to online marketers. This data enables retailers to predict and suggest the relevant products and services to their target customers.
3. Dynamic Pricing Strategies
The online retail market is highly price-sensitive and competitive. Dynamic pricing is a strategy used by e-retailers whereby the price of the products or services offered are changed depending upon the supply and demand. Simply put, it is a flexible pricing strategy that allows retailers to alter the prices of their commodities based on internal (inventory and sales targets) and external (competition) factors.
When a retailer notices a fast-moving product, he/she will temporarily increase its price to avoid complete depletion of stocks. Similarly, when a firm's sales targets are high, it may choose to push sales by offering a lower price on its products.
Dynamic pricing also enables firms to monitor their competitors' pricing strategies, helping them make sound pricing decisions. For instance, if its competitor's stocks are low, a firm can choose to increase the prices, boosting its sales and profits.
The real-time price changes significantly impact the bottom-line of the e-commerce firms; consequently, dynamic pricing strategy is a must for the online shopping market. 
4. Artificial Intelligence
According to a study presented by Gartner, an American research firm, by 2020, 85 percent of customer interactions will be managed using Artificial Intelligence (AI).
Owing to its expertise in delivering a customized experience, retailers are increasingly employing Artificial Intelligence to stay above the competition, such as chatbots designed to simulate conversations with online customers.
Moreover, AI is being increasingly used to handle customer data, analyze and influence customers' buying behavior, prevent fraudulent transactions, and predict consumer behavior, enabling online retailers to automate their businesses.
For instance, Amazon's virtual assistant, Alexa, offers e-commerce retailers a creative opportunity to influence customer preferences. Upon receiving a voice request, Alexa recommends products, arranges transport, and orders meals for the user, impacting the way a customer makes a purchase.
5. High Supply Chain Efficiency
The present-day customer tends to have a 'buy-now' mindset and expects a faultless service through the entire life-cycle of the order.
An annual study published in the Future of Retail 2016, shares that in recent times customers expect seamless and quick shipping, delivery, exchanges, and returns from e-commerce firms. Consequently, retailers need to focus on improving their customers' shopping experience rather than merely increasing their customer base.
Retail technology is helping e-retailers improve their supply chain and logistics using the lean methodology to streamline these processes and eliminate inefficient operations.
Supply chain practices such as cross docking, direct delivery to stores, real-time delivery, third-party logistics, and cross-functional integration are playing a major role in making the business processes more efficient.
Logistics and omnichannel order orchestration offer retailers data on the real-time orders, inventory visibility, order aggregation and fulfillment, and customer service, enabling them to optimize their supply chain systems.
6. Cross-Channel Purchases
According to the UPS Pulse of the Online Shopper 2016, 38% of all purchases are made through multiple channels.  Technology and social media are central to omnichannel shopping. Shoppers are conducting online product research using mobile applications and going through the social media ratings, online customer reviews, brand promotion videos, and product photographs submitted by other users.
Consequently, shoppers use multiple channels to make a decision, selecting the products and services with fluidity. In order to ensure consistent profits, e-commerce retailers must improve their digital presence across a variety of channels.
Retail technology is revolutionizing online shopping by enabling businesses to adopt innovative ways to engage their customers. Keeping up with this tech will separate the leaders from the laggards.
-Ann Neal (twitter: @Ann_G_Neal) is a freelance writer who covers technology and business.