7 Reasons to Switch to Cloud-Based POS Systems
Get great content like this right in your inbox.
Subscribe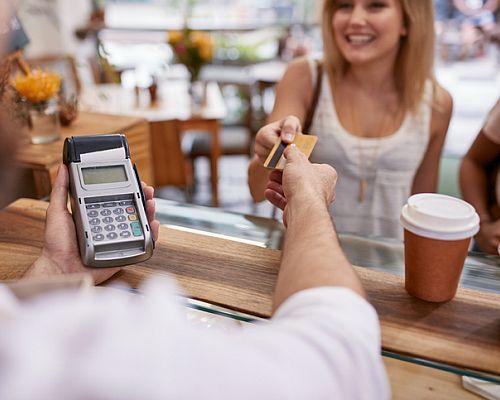 We live in a world of connected commerce. From location-based discounts appearing on your phone to price checking an item online before buying it in a store. Even the payment process is increasingly driven by connectivity and technological advances. With these changes having a significant impact on the payments industry, it has become necessary that POS systems are driven by agile, cloud-based software in order to enjoy the full benefits of today's cutting-edge technology.  
For small-to-medium sized businesses (SMBs), a cloud-based POS system can ensure the best possible customer experience while staying relevant with the rapidly changing pace of technology. The following points outline the top reasons SMBs should consider a cloud-based POS system.
1. It's Affordable
Financially, cloud-based systems make more sense for SMBs. As a much more cost-effective option, cloud-based systems don't require on-site servers that are expensive to not only purchase but also maintain. Traditional POS systems also require merchants to purchase a license and may make upgrades burdensome; whereas a cloud-based system offers regular, automatic upgrades.
2. Anytime, Anywhere Access
With a cloud-based POS system, SMBs can quickly, safely and securely access information anywhere from any device. This type of system also works for SMBs managing multiple locations, bringing the peace of mind merchants need by providing comprehensive, up-to-date information company-wide. Using tools such as data monitoring, transaction history, inventory tracking and more, cloud-based systems can maximize profitability and be an invaluable resource for SMBs.
3. In-Depth Knowledge
Cloud-based POS systems can also provide more in-depth knowledge of what's going on behind the scenes. With access to a secure, online merchant portal, SMBs can better manage their employees and customers, while also being able to check inventory, send invoices, and create and export custom reports. Cloud-based systems also help SMBs be more effective with their time by giving access to merchant account settings from any device, anywhere. This way, SMBs can quickly and easily update their information, set up email alerts, order supplies, and much more.
4. Around the Clock Support
SMBs don't need a degree, certification or any background in technology to run a cloud-based POS system. These systems come with provider support that will quickly resolve any IT issues that may come up, saving SMB owners time and money. In the event of a crash, all of the data is backed-up in the cloud, giving SMBs peace of mind.
5. Seamless Integration
The world of commerce is changing rapidly, making it all the more crucial for SMBs to use cloud-based POS systems that offer options for easy integration and scalability. Cloud-based systems are inherently flexible, making them the optimal choice for SMBs that want to offer loyalty or rewards programs for their customers as well as provide the latest in payment methods. As SMBs grow their business, it's crucial they have a truly scalable payment solution that can quickly and easily adapt to advancements in payment technology and new payment methods.
6. Easy and Effortless Upgrades
SMBs that go with a cloud-based POS system will be happy to know that they are free from paying out of pocket for complicated and potentially expensive equipment upgrades. Instead, the POS provider is responsible for ensuring servers are properly backed-up, configured, and supported while SMBs benefit from instant software upgrades that offer their customers the very latest in payment acceptance. Better yet, with a cloud-based system, SMBs will no longer have to upgrade hardware to secure more space. After all, there's always plenty of room in the cloud!
7. Reduces Risk
If SMBs aren't already convinced that a cloud-based POS system is the way to go, here is one more good reason: a cloud-based system minimizes risk. Cloud-based POS systems allow data to be automatically backed up and synced via a remote server enabling SMBs to drastically minimize the risk of fraud associated with credit card processing. Without sensitive cardholder data to steal, SMBs can significantly reduce the chance of a data breach.
It's clear that cloud-based POS systems play a pivotal role in ensuring that SMBs offer their customers the best possible payment experience. As a cost-effective option, cloud-based POS systems enable SMBs to enjoy the added benefits of easy implementation and integration, anytime access, valuable insights into their business, and constant help and support from their provider. With the burden of system upgrades, IT issues, and risk lifted from their shoulders, SMBs can focus on what really matters.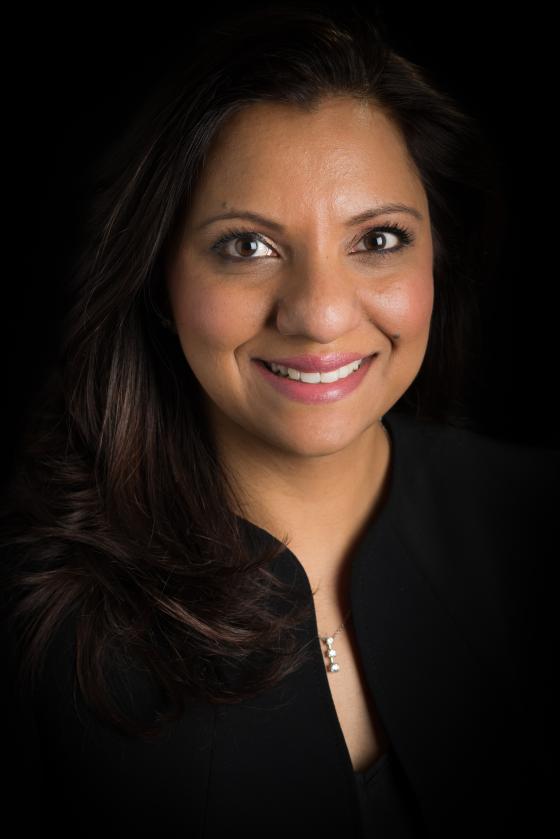 A 20-year payment technology veteran, Zavida Mangaru has served in leadership roles at Mastercard and American Express and is the current executive vice president of product strategy and innovation for NAB's PayAnywhere technology platform.