7 Things Barnes & Noble is Working on After Bleak First Quarter
Get great content like this right in your inbox.
Subscribe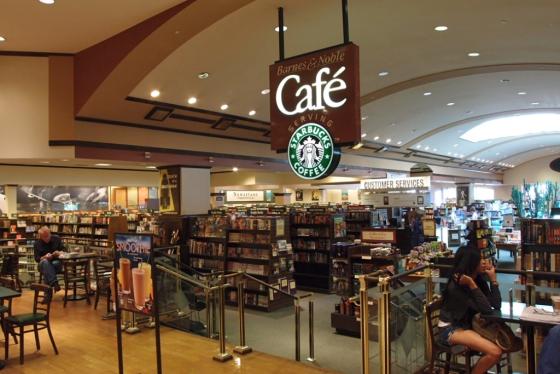 Barnes & Noble's first quarter 2018 didn't bring great news for the bookstore retailer, though it was able to reduce its loss due to cost savings. The consolidated first quarter operating loss of $15.2 million improved $6.2 million versus the prior year.
However sales continued to slide, declining 6.6% as compared to the prior year. Comparable store sales decreased 4.9%, as declines in non-book categories outpaced improved book trends during the quarter.
"Our first quarter earnings results improved over the prior year, as we were able to mitigate the sales decline through expense reductions," said CEO Demos Parneros.
The company also experienced lower online sales during the quarter as it cycled against last year's eBook settlement and focused on improving margins and profitability through lower promotional activity.
"Our goals for this business are centered on improving performance and enhancements to our omnichannel capabilities," said Parneros.
As Barnes & Noble continues to compete with Amazon, which is pushing more and more into physical retail, the quarter paints a bleak picture for the retailer. Yet Parneros still has hope for improvement.
"We expect to improve our performance in the back-half of the year, which coupled with our focus on expense reduction, will enable us to achieve EBITDA of $180 million," he said.
Here are the seven things Barnes & Noble is working on to turn the tide for this bookstore retailer:
data analytics program
As part of its efforts to better understand customers and develop a robust data analytics program, the retailer has recently installed customer counters in all stores and reintroduced mystery shops. It also recently established an analytics team, building the foundation for better analytic rigor.
"We plan to enhance customer engagement and personalization through improved customer insights," said Parneros.
E-Commerce
Beginning in June, Barnes & Noble launched a phased implementation of its website redesign. Some of the recent advancements include a new product page design, which features a simpler layout and improved navigation to increase conversion and discovery. To improve discovery, the retailer launched a new book graph feature, which displays a visually engaging relationship between books.
"It's similar to engaging with a bookseller for a great recommendation," said Parneros.
Pricing
The bookstore has launched a number of price tests tied to its membership program to see which authors resonate best with customers and increase the overall value of the program. The goals of the test are to increase enrollment, conversion and visit frequency.
Merchandise and stores
Carl Hauch joined Barnes & Noble as vice president of Stores and will oversee the entire retail store organization and profitable growth of the business.
The retailer is testing changes to existing store layouts and remerchandising certain businesses, in a search for significant opportunities to manage inventory better and reduce unproductive merchandise.
In addition to two new test stores, it's reviewing its entire portfolio in identifying opportunities to open new stores in new markets as well as opportunities to relocate stores as their leases expire instead of vacating markets.
"Our goal is to position the company for net store expansion," said Parneros.
Shipping
Over the past year Barnes & Noble has tested a ship-from-store program. Through this initiative, customers benefit from quicker delivery times and the company benefits when it ships closer to the customer.
"This is an example of one of our tests which was recently rolled from a four-store test to 60 stores," said Parneros. "We believe there are other opportunities to improve our omni efforts and plan to launch additional tests throughout the year."
Labor
Barnes & Noble has a new "prime-time program" where booksellers focus exclusively on engaging with customers during peak hours as opposed to doing tests. The company expects this initiative to increase conversion through higher customer engagement, while decreasing costs by reducing non-productive tests.
Food
Barnes & Noble has three stores with restaurants currently opened, and expects a fourth soon in Plano, Texas.
"I can't say that we can conclude at this point that having a restaurant drives traffic or vice versa," said Parneros. "I think for us it's been a really interesting test. The feedback's been good. We've learned a lot in terms of what sells and the traffic patterns. It's new for us still. We were in the book business forever and in the restaurant business for just a short time. So we're trying to learn as much as we can. I would say that nothing overly conclusive yet that we can run with, but the positive is that the feedback has been good."