7 Top-Rated Workplaces in Retail
Get great content like this right in your inbox.
Subscribe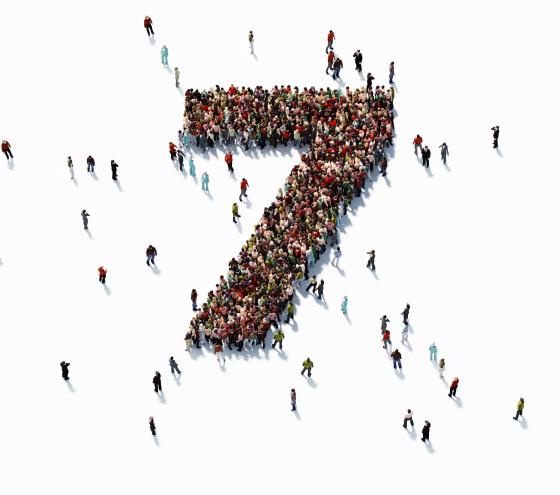 Providing an engaging, memorable and innovative experience requires attracting in-demand headquarters and front-line staff. Savvy retailers are upping their game to recruit, train and maintain a cutting-edge workforce.
To uncover which companies have the best reputation according to their own staff, Indeed examined thousands of employee reviews to compile it annual "Top-Rated Workplaces: The 50 Best" report. The popular job listing and review site build its list by "including companies that are members of the Fortune 500 Index with over 5,000 employees and have at least 100 reviews over the past two years. These companies are the most highly rated on overall employee experience."
The full list is available here. Below is a quick look at the seven retailers that earned a position on the coveted ranking:
Costco. The first retailer to land on Indeed's list of the top-rated workplaces was Costco. Full-time and part-time workers are both eligible to participate in the massive membership warehouse chain's extensive benefits package which includes health, dental, vision, prescription program, 401K, life insurance, stock purchase plan and flexible spending. Perhaps the greatest draw for employees is Costco's generous compensation. The retailer has always been known for above average wages, and the trend continues as it allocated some of its income tax savings this year to boost wages even higher. Starting wages are now as high as $14.50 an hour.
Apple. While working for one of the most innovative and successful consumer technology companies can certainly be rewarding, those in product development, engineering, IT, support, and maintenance certainly receive their fair share of stress. Developing cutting-edge, market-leading products requires dedication and long-hours but workers are well rewarded for their efforts, with high salaries and a relaxed work environment. Both HQ staff and retail associates receive competitive salaries, product discounts, 401K with match, health, dental, vision and 529 plans.
eBay. eBay revolutionized digital retailing when it introduced the first wide-spread and successful online auction platform more than 20 years ago. The retailer continues to innovate on the e-commerce front, while simultaneously providing its workforce with industry leading benefits. eBay employees enjoy a flexible work/life balance with paid time off, sabbaticals, and adaptable work schedules. The retailer offers a well-appointed health and wellness program, retirement plan, stock purchases and life insurance. According to the Bureau of Labor Statistics only around 20% of full-time private industry workers are offered a pension plan, and thanks to e-Bay's generous benefit package it employees can count themselves among them.
Nike. Nike is one of the world's most recognized companies. To keep its status as one of the most successful and sought after athletic brands the manufacturer and retailer continues to invest across the enterprise with a special focus on building its digital prowess. It is working. In fiscal Q4 2018, Nike saw digital revenue jump 41% year over year. To help facilitate all that growth Nike needs quality employees willing to go above and beyond the call of duty. As a reward to its loyal, hard-working employees Nike offers relocation benefits, summer hours, discounts, on-site fitness centers, commuter benefits, career development, competitive pay and health benefits.
Publix. Publix has one of the most robust benefit packages in all of retail. All employees have the opportunity to purchase company stock, receive a holiday bonus, access to 401K, health and dental coverage, credit union, tuition reimbursement and career advancement. Full-time associates receive paid time off, life insurance, disability, jury duty pay, and flexible holiday schedule. Publix is committed to providing its employees ample career development opportunities including: new associate training; formal mentoring programs; ongoing training; leadership development programs, technical and operational training programs; and access to a library of books, videos, and CDs that support personal development and growth. Other differentiating benefits include free, hot lunches for corporate, manufacturing, and distribution associates; discounts on goods and services, including computers and electronics; and business casual attire at most non-store locations.
Starbucks. Starbucks has one of the most loyal customer bases in all of retail ― shoppers consider their daily coffee break a vital part of their daily routine. As much as customers enjoy the Starbucks' experience, the café goliath's workers are equally loyal to the brand, according to Indeed's research. Helping solidify its workforce's belief that Starbucks is a top place to work is its tailored benefits package. Employee have a "Your Special Blend" package that is designed just for them. Benefits-eligible partners (those working 20 or more hours a week) can get a wide range of perks, benefits and assistance. Their package might include bonuses, 401k matching, and discounted stock purchase options. The retailer also offers adoption assistance and health coverage.
Avon. Avon's sales associates build their own business and work independently, empowering them with an entrepreneurial spirit. Although, Avon's unique sales staff are working independently, its six million representatives across the world are given the tools they need to thrive in the competitive cosmetics sales market. Its new global sales organization is focused on representative development and training, allowing representatives to share best practices and scale ideas. The global retailer is implementing a high-touch communication approach with its sales team and establishing a representative council to foster two-way dialog and ideation. In addition to its robust sales support effort, Avon employees are eligible for the following benefits: medical, dental and vision coverage; life insurance; disability benefits; flexible spending accounts; discounted gym memberships; product discounts; tuition assistance; retirement plans; telecommuting; and more.