8 Steps for Mid-Market Retailers to Make AI a Reality
Get great content like this right in your inbox.
Subscribe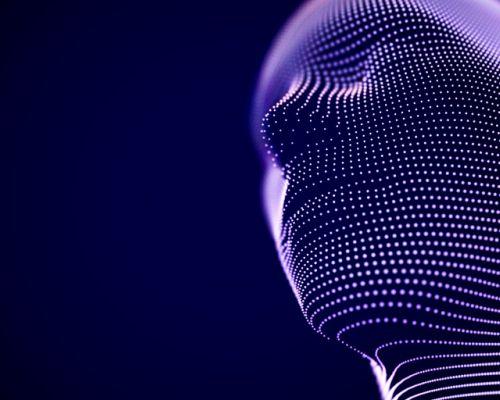 Artificial intelligence (AI) is transforming businesses globally, and those in the retail industry are no exception.  Applications like conversational commerce, computer vision, intelligent inventory replenishment, sentiment analysis, fraud control and others allow retailers to understand where customers are in their journeys, optimize each interaction and drive loyalty and growth by turning data into action.  According to IDC, the majority of medium-sized businesses in developed countries will have implemented some aspect of AI technology by the end of 2019.    
Whether this prediction ends up being accurate or not remains to be seen. But it is critical that midsize retailers understand what AI is, what it means for their organization, and the key role analytics maturity plays in the success of AI initiatives. 
What is all the hype around AI? Do I really need it?
AI is a field of science that uses machine learning and automation to emulate and augment human tasks. Its strengths lie in analyzing large volumes of data quickly, automating repetitive processes such as next-best-action recommendations, or learning and correcting supply chain issues. AI can even help with anomaly detection to uncover fraud and returns abuse. With AI, machines learn from experience, adjust to new inputs, and accomplish specific tasks on a tremendous scale without manual intervention. This enables retailers to improve operations and customer experiences while reducing error in the decision-making process. For example, a retailer can achieve real-time inventory transparency by paying attention to RFID data streams and machine-to-machine IoT analytics. And, with deep learning algorithms, computer vision technology and real-time decisioning, a medium-sized retailer can bake the art and science of retail into the customer experience.  For example, by combining intelligent decisioning and machine learning with a dynamic discovery interface that looks at transactional and behavioral data in real time, a retailer can provide personalized offers, or series of offers.   
Some technologies ride the hype cycle, and AI is no exception. The hype makes IT leaders think they need to jump on the bandwagon immediately or run the risk of falling behind competitors. But not all technologies are a good fit for midsize retailers. Constraints including limited budgets, IT and data science resources, and – most importantly in the case of AI – analytics maturity challenges can thwart success.  But if you're adequately prepared, AI can make a significant impact in the retail space and can offer an accessible path to competitive differentiation, enhanced customer engagement, and reliable vision into available inventory – the lifeblood of modern retailing.
You'll know you are likely ready for AI if you're analytically mature but your customer experience and operations are not meeting external and internal expectations, or your organization's leaders are frustrated with results from current analytics and are ready for a step up.    
Regardless of the retail challenge to be addressed, a midsize retailer's AI strategy should include:
Leadership Team. This team is responsible for defining both business and technology direction, evaluating the options and their alignment with key directions, setting success criteria, approving the approach, providing adequate resources, and ensuring adoption.  It should include leadership from technical and operational sides. This team may include external advisors and consultants.
 

Evaluation and Delegation: 

As with any new technology, it is important to understand what AI can and cannot do. Start small, particularly when staff is limited. Consider investing in and collaborating with the right technology partner. Focus on vendors who integrate AI simply, flexibly and affordably. This will reduce lead times and costs while maintaining considerable options and room for revisions along the way.  


 

Pilot

. Target a specific team or business unit to roll out a pilot project. Identify that group's executive sponsor. Define the project, a realistic timeline, the data to be analyzed, the amount of transparency required, and ethical guidelines and success requirements to move beyond the pilot phase. 


 
Analytic Articulation:  Clearly articulate the task an AI system should perform. This helps with managing expectations and defining how the technology will affect pilot effectiveness. For instance, if the goal is to anticipate a customer's next move, AI will analyze unstructured data to optimize a next-best action and drive recommendation engines. Use this insight to predict future buying behaviors, shape demand and seize opportunities to maximize margins. 
 
Data Management:  AI systems are data hungry, and they are only as good as the data they eat.  Implementing AI techniques within an organization provides an opportunity to address data management issues.  This can include digitizing paper-based forms, improving authentication standards, and adding data lineage to better monitor data access and control.
 
Human Oversight and Adoption:  Employees must incorporate AI technology into daily workflows and provide real-world feedback on what is useful and what is not. The most effective AI systems are ones with constant feedback from business users who are ingrained in daily operations and directly responsible for carrying out the organization's mission. 
 
Success Criteria:  Every retailer's analytics and AI program must adhere to success criteria. While the pilot may revolve around customer experience and operational improvement metrics, it is important to consider the long-term impact of criteria such as: data management, security guidelines, transparency requirements, algorithmic performance, model deployment, integration with legacy systems where they exist, and business adoption.
 
Growth Plan:  The pilot phase should be viewed as an operational cornerstone of AI within the company. The pilot should have a clear growth plan where each step builds on existing accomplishments. The growth plan may include additional skillsets, hardware and software. Remaining cognizant of communication and collaboration between teams will ensure that technology can be used to bridge existing gaps in these areas and create more synergy across the company.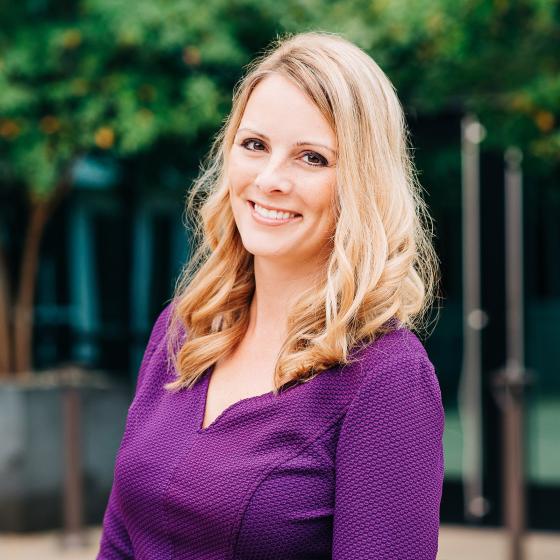 As midsize retailers define what AI means for their organization, choosing the right vendors and partners will ensure AI quality and depth of expertise aren't compromised.  Make sure the mission always stays central to the evaluation of the technology, whether efficiency, sales or customer experience is the focus. 
Claire-Juliette Beale is a Midmarket Retail Strategist at SAS where she focuses on bringing simple, affordable, flexible analytics to midmarket organizations. Follow her on Twitter @BealeCJ and LinkedIn.