07/04/2017
Acing Back to School with Localized Planning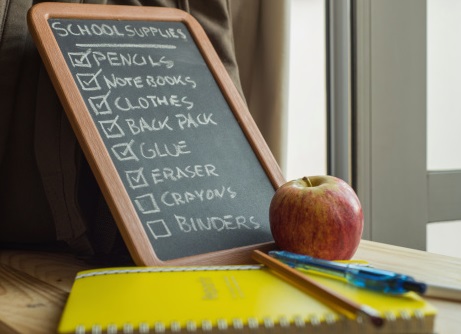 The dog days of summer may be upon us, but many parents are already receiving advertising alerts on "can't miss" back-to-school sales from retailers.
Back-to-school retail sales in July and August are poised to grow 4% this year and reach an estimated $857 billion, comprising 17% of total retail sales for the year, according to a recent report by eMarketer. With that in mind, retailers are looking to get ahead of the curve and take advantage of consumer's heightened attention during peak sales events such as the Fourth of July and Labor Day.
However, retailers know very well that back to school is a different beast and must be carefully planned, and those that are winning at the game recognize that different regions have different requirements. Shopper demographics vary and retailers need to take a localized approach to their back to school strategy.
A localized approach may seem tough, especially when you consider that some retailers plan their floorsets and inventory months in advance, however, there are some factors to consider when implementing a localized back-to-school strategy.
Timing Is Everything
While it may make sense from a corporate level to roll out all back-to-school inventory at the exact same time, retailers must remember that schools resume classes at different times. To localize your approach, it is important to look at your stores at the district level and align your floorsets accordingly with the back-to-school dates in each area.
For example, for schools that begin earlier within your district, accommodate the earlier back-to-school date by setting a minimum floorset, so that you register that particular school's needs and serve the customer while not taking away important in-store real estate that can still be used for summer items. During that time, plan your floorsets and inventory accordingly to deliver a full back to school set three to four weeks past the minimum rollout.
Focus on the Basics
While top purchases on back-to-school inventory may vary depending on the current popular items, such as the top computer, sneaker, color or accessory such as the now popular fidget spinner, one thing is for sure, all students need the basics— socks, undergarments, backpacks, notepads, etc. To make the most of your inventory rollout plan for these basics and capitalize on these items throughout your back-to-school planning.
In terms of localization, consider offering value packs on essentials to complement your customers shopping list and ensure a purchase. For example, if you are aware that some of the schools in your area require uniforms or restricted dress in certain colors, offer value packs or promotions on these items to not only save the customer the time of searching for these separately, but to also maximize your sales. Additionally, if your region happens to serve a large college population, look to offer dorm room essentials and game day colors as part of basics packages.
Cut Your Lead Times
It's not only fast-fashion retailers that can benefit from reducing lead-times, but it requires a major shift in how the industry plans. Optimizing lead times is particularly important to make the most out of selling seasons such as back to school and minimizing overstocks and markdowns. While it may be too late for retailers to change their back-to-school plan for this year, it's critical that they move towards this planning approach in the future. Shorter lead times make it possible for retailers to change their orders based on current selling trends and the popularity of an item ― this is especially important for successful localized planning. For example, if a school district changes their uniform requirements a month before school starts, stores aren't left with an excess of inventory in the wrong colors or styles.
As the retail industry grew over the last century, large retailers have moved toward standardized approach to planning inventory. But consumer expectations have changed and the industry needs to move toward a more localized approach to planning to keep up, particularly during key selling seasons, like back to school. Moving forward, the retailers that will succeed are those that can address the needs of their shoppers at a local level. In the end, this will save both the retailer and consumers some major headaches.
Debra Glassburn is partner at Columbus Consulting International. http://www.columbusconsulting.com/