05/23/2018
Advance Auto Parts Grows E-Commerce Traffic a Whopping 90%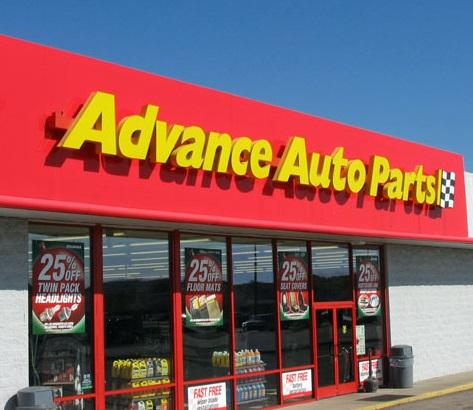 Consumer behavior is rapidly evolving in the auto parts segment and Advance is investing heavily in its digital offering to capture this new breed of do-it-yourself shoppers.
While the retailer continues to shrink its store count and eliminate underperforming and redundant stores from its brick-and-mortar stable it is making measureable gains on the digital front.
Significant investments in its inventory capabilities, e-commerce functionality, B2B interface, and merchandising efforts are helping the retailer build a loyal digital following while simultaneously improving the in-store experience.
Inventory Visibility
In February of this year, Advance completed the implementation of its cross-banner visibility initiative. Cross-banner visibility allows the retailer's professional customers as well as its associates in its Advance, Carquest and Worldpac branded locations to see inventory, including in-market inventory on one platform versus opening multiple platforms to find parts.
"The completion of this important step enables both customers and team members to find the breadth of AAP's industry-leading parts in one place and save time researching and ordering," says Greco. "Cross-banner also allows us to say yes, more often, increase close rate and reduce order to delivery times. While it's still early, adoption of cross-banner functionality is increasing and driving accelerated growth across all AAP banners."
Since implementing the system the retailer has seen its conversion rate improve, order value increase, and insight into shopper demand greatly increase, which will have numerous benefits including a more aligned assortment and inventory levels.
"We are learning a lot with cross-banner visibility," says Greco. "It is informing our end-to-end supply chain work. It's informing how we route in any given market and it's informing our asset base. So, there is a lot still to be done there to be honest, but making it available, making those parts available to our people and letting them figure out how to go get the part, that was kind of job one, so we can delight the customer. Now, we have to do it more efficiently and that's the approach we are taking."
Advance Auto Parts' New CTO
Advance brought on a new EVP and chief technology officer in April. Sri Donthi has more than 20 years of experience leading and developing technology functions and reengineering IT infrastructure to support core business priorities. One of his key initiatives will be the integration of artificial intelligence and machine learning tools into the retailer's core process.
E-Commerce Upgrades
In conjunction with its cross-banner inventory visibility initiative, Advance continues its rollout of Advance Pro, its e-commerce engine for professional customers. The new platform is more user friendly, helping to increase the retailer's B2B online penetration. Currently nearly 20,000 professional customers are using the platform to order parts.    
While professionals are benefiting from the new B2B e-commerce engine, the retailer continues to invest in its traditional e-commerce offerings as well. While auto parts sales are conventionally conducted at the store level, allowing shoppers to benefit from the knowledgeable in-store sales staff, e-commerce sales are on the rise.
To help capture this growing demographic of online shoppers, Advance is deploying multiple advancements every quarter to its digital commerce offerings to ensure it stays on the cutting-edge. The enhancements include: improved the page load time, font and style changes, monitoring tools, and more. The investment is paying off as site traffic continues to increase at a breakneck pace, up 90% in April alone.
Assortment
As Advance undergoes its digital transformation it is leveraging its unique insight into customer behavior to inform its merchandising efforts and better serve its customers both in-store and out.
"We are applying learnings from an availability transformation stores to assortment, inventory positioning and broader supply chain initiatives," says Greco. "We expect to complete the transition to demand-driven assortment by the end of 2018. We are confident this will further improve assortment store-by-store and market-by-market to better serve the needs of our customers."
Currently the retailer makes changes to its in-store assortment twice a year, but when it rolls out its dynamic assortment capabilities later in the year that timeline will accelerate greatly.