02/28/2018
AI in the Enterprise: Smarter, Faster, Cheaper
Success in the digital age requires an acute understanding of customer demand, ever-changing market conditions, omnichannel operations, and much more. To gain this level of insight retailers need to review and analyze mountains of data in real-time, a gigantic job that even a massive team of talented data analysts could never accomplish without help.
That assistance has come in the form of cutting-edge artificial intelligence solutions that supercharge every aspect of the retail enterprise. Retail today runs on data and only those retailers that are able to integrate AI-driven insight into their daily operations will survive in the ultra-competitive and constantly evolving retail landscape.  
The artificial intelligence market is booming. The global AI market is more than doubling every year and expected to reach $35 billion by 2025, according to Grand View Research. The value of AI is increasing at an exponential rate and retail is along for the ride, embracing its computing power and finding innovative ways of putting AI's firepower to use. In fact, by 2020 artificial intelligence will be a mainstay in almost every new retail solution and an investment priority among 30% of CIOs, predicts Gartner in its "AI Technologies Will Be in Almost Every New Software Product by 2020" report.
When exploring the topic of artificial intelligence in retail the customer service chatbot is one of the first solutions that comes to mind. These conversational bots are prevalent throughout the industry in call centers, websites and chat windows answering questions and providing real-time engagement for on-the-go consumers. 
Despite the fact that conversational bots are the most highly visible customer-facing AI technology in the field today, only 6% of retailers report having up-to-date chatbot technology in place on their e-commerce site, according to RIS' "Fourth Annual Customer Engagement Tech Trends Study."
While more than half of retailers (56%) are not convinced of the usefulness of chatbots and have no plans to implement the technology, you would be hard pressed to find a retailer that is not using or at least intrigued by the game-changing potential of artificial intelligence. The use cases for artificial intelligence continue to increase by the day ― marketing, supply chain, customer service, user experience, personalization ― and will continue to surge as retailers turn to artificial brainpower to transform the increasingly complex and various amounts of data they collect on an on-going basis into actionable insight.
Whether or not a retailer is currently implementing the technology, AI's has forever altered the retail landscape. Fifty-four percent of retailers report they are experiencing disruption due to artificial intelligence, according to Infosys' "Leadership in the Age of AI" report. In addition, the research reveals that 85% of retailers are currently using AI to automate business processes, and 83% believe their organization's future business strategy will be influenced through AI's various capabilities and opportunities.
AI is revolutionizing retail operations and retailers looking to reap the benefits of the still-emerging tech must restructure their organizations from the top down. Retailers need to embrace a data-fueled approach to running their businesses and must constantly fuel their AI engines with relevant data if they are going to receive the meaningful insights they desire.
"That is one of the key things retailers need to realize as they develop these models," says Dan Mitchell, director, global retail & CPG practice, SAS. "The more data you can feed it, the more features you can extract. To keep this thing running day in and day out you need to feed it a constant stream of information and you need to be prepared to react and readjust."
While a constant stream of incoming data is key to providing real-time useable insights that can help drive business decisions and operations, having the right data that aligns with the overall strategy of the project is critical.
"AI and practical AI is something retailers need to watch for," says Guy Yehiav, CEO and chairman of the board, Profitect. "It's not just data being run through machine analysis, it needs to be practical with some business sense to it. In addition, the wave of AI will continue to grow and the retailers that survive will have practical AI built for the mass of users instead of just PhD-type users."
These new-age, data-driven retailers are infusing their enterprises from top to bottom with actionable insight and sophisticated AI engines designed to make the enterprise smarter, faster and cheaper.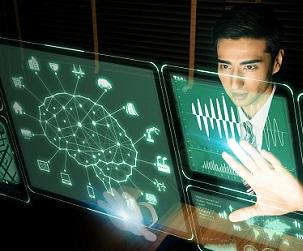 Smarter
The overall objective of any artificial intelligence platform is to make the retail organization smarter ― leveraging the enterprise's massive amounts of data to gain new levels of insight into both market conditions and shopper demand.
Retailers continue to search for new ways to engage shoppers and create a customer-centric, one-to-one experience, which has brought the importance of personalizing the path to purchase to the forefront. Personalization is top of mind for retailers for both digital and in-store sales and for good reason. Retailers report that successfully implementing personalization can increase revenue by as much as 7.6%, according to RIS' "Closing Big Gaps in Personalization" report. However, just 4% of retailers rank their omnichannel maturity high for executing personalization initiatives and campaigns, with 69% pointing toward a lack of advanced technologies as the biggest obstacle to improving their personalization prowess.
While retailers point to a lack of technological maturity for their inability to truly personalize the experience, it is a shortfall they are aggressively addressing. The artificial intelligence in marketing business is forecasted to reach $40 billion by 2025, up from an estimated $6.46 billion today driven by the growth of customer-centric marketing strategies, an increase in social media advertising, and an increased demand for virtual assistants, according to ReportsnReports.
"AI-enabled personalized marketing solutions can recommend which offers should be sent to which shoppers by using an AI algorithm to optimize the scoring and allocation of offers on a real-time basis, based on the available offers and available channels for delivery, across every household," says Sy Fahimi, SVP product strategy, Symphony Retail Ai. "The combination is not something a human being can calculate and optimize."
The ability to personalize promotions, recommendations and special offers to shoppers based on their purchase history, browsing behavior, social media activity, and overall engagement with the brand is finally within retailers' grasps. Fueling the desire to get tailored marketing efforts right is the fact that effective personalization efforts can lift revenue by 5% to 15%, and increase the efficiency of marketing spend by as much as 30%, according to the Harvard Business Review.
"The real power comes in scalability," says Michael Gerard, chief marketing officer, e-Spirit. "This is the kind of stuff we were talking about during the Internet boom. It was not possible then, but it is in the hands of marketers today. We are at the point now where we can develop micro segments, identify them, and with artificial intelligence optimize which pieces of content go to which segment. And it can be changed dynamically based on any number of attributes."
At Shop.com, a shopping platform with more than 60-million products and exclusive brands, artificial intelligence and machine learning are used for multi-dimensional customer segmentation analysis.
"We use AI and machine learning to create highly defined clusters or neighborhoods, which are used to identify a personalized path to purchase," says Jon Vivers, vice president for search and analytics at Shop.com. "When shoppers take actions on our website, this self-identifies them so they can be dropped into clusters and shopping journeys."
Multidimensional clustering and shopping journeys are refined over time by using algorithms that analyze the behavior patterns of 1,000 distinct neighborhoods. As neighborhood and cluster patterns become more refined, the shopping journeys become more personalized.
"It is important to note that the personalized shopping journeys on our website are not based solely on individual behavior, but on the intelligence of the herd," says Vivers. "We are developing a personal portal for shoppers to honor their loyalty and aim to create a white-glove, concierge-like service that uses AI and machine learning to create predictive personalization."
One company on the cutting-edge in the area of predictive personalization at the customer level is Nike. Over the past few years the athletic apparel manufacturer and retailer has been investing heavily in the digital experience, with a focus on personalizing its direct-to-consumer business. The international brand's Nike Direct initiative marked a strategic shift toward tailored offers and recommendations built on a deep understanding of individual shopping patterns.
"Powering this vision are the investments we're making in personalization capabilities," says Heidi O'Neill, president, Nike Direct. "These include a single member profile, proprietary algorithms and machine learning. These capabilities enable us to better understand the needs of each individual member and build assortments and buys that meet those needs. It's a virtuous circle. As more members generate more data, we're positioned to serve up even smarter and more personalized experiences for each and every member."
Nike's capabilities are a step above the tailored experience many retailers are able to accomplish with rules-based engines powering their personalization efforts. "A lot of retailers have personalization engines built into their websites," says Mitchell. "But when you start to get into what they are doing it is very much rules based. They teach the website to be adaptive. It will do certain tricks and respond in certain ways when a known customer segment shows up."
Mitchell explains that true personalization goes much farther and is able to tailor the experience based on the behavior of individual shoppers, not the behavior of a segment. He discusses the work a SAS client is doing to alter the online experience for each shopper, every day. "Overnight the system reviews all transactional records and comes up with personalizations for every customer that visits the next day. They are putting in between eight and 12 personalized treatments every day for every customer."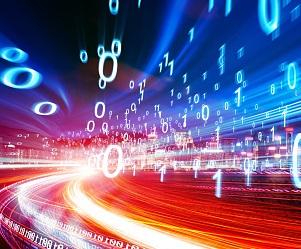 Faster
Speed. That is the name of the game in the omnichannel age. Retailers that are able to recognize market conditions quickly and adjust on the fly to meet them are winning, while stagnant retailers are struggling to keep up.
Thanks to powerful analytic engines and cutting-edge AI platforms retailers can learn more about their business than ever before and leverage fluid operations to capitalize on that insight.
"If we go back 10 years and worked with this data a lot of it was batch and very static," Mitchell says. "If one column or one row stopped showing up in a file it would be game over. Having a data management platform that can easily adopt and lets the user plug and play new metrics stops you from having many of these components hard coded. It also stops you from having the model itself hard coded or tied in a way that would cause significant rework just to get it up and running again."
The ability of these powerful systems to work relatively independently has allowed retailers' best and brightest minds to focus on advancing the enterprise's core capabilities rather than spending their time maintaining and updating relatively rudimentary legacy systems.
One core business function that has benefited greatly from advanced AI systems is the retail supply chain. Thanks to AI's ability to predict consumer trends with pinpoint accuracy, dynamic retailers can stock their shelves and DCs with in-demand products and meet shopper demand whenever and wherever it arises. Nowhere is this more evident that the world of fast fashion, where the segment leaders like H&M and Zarra are able to go from trend discovery to manufacturing to product on the shelf at speeds that were unheard of a decade ago.
"The lifecycle of apparel retail just a few years ago was nine to 12 months," says Steve Barr, consumer markets leader, PwC. "It was a process of retailers deciding way in advance what would be on trend. The brands were influencing customer behavior. Now what has happened through artificial intelligence and leveraging data, consumers are influencing the brands. Because of that ability to leverage data and accurately forecast demand, retailers can react much more quickly to what they need to put in store."
Armed with a real-time view of consumer demand and the ability to accurately predict future market trends, the most successful fast fashion houses can supply urban markets in just two to three weeks. "It hasn't been able to happen yet at a large scale," Barr says of this massive reduction in speed to market. "But the better they get at it the more profitable and relevant they will become. Ultimately, the use of AI will lead to better stock levels, anticipation of consumer interest, and ability to adapt."
Cheaper
Information is power, speed is a great differentiator, but the bottom line is king. Finding new and inventive ways to trim expenses and increase profits is the dream of any business and retail has found its golden goose in the form of AI.
By automating previously manual systems, retailers can save money on both reduced staffing and increased operations. While the idea of a workforce replaced by AI-powered software and hardware is still on the distant horizon, today AI is helping augment employees' roles and supercharge their capabilities. Retailers must alter their approach to hiring to ensure they have a workforce capable of reaping the benefits of this increasingly data-fueled reality.
Yehiav doesn't believe AI will replace employees, but it will change the skills necessary for success. "You can take part-time people and all they need to do is be able to read and act." he says. In order to take full advantage of AI's capabilities, retailers need to have unlimited users so that anyone in the field can access the information, understand it, and react. "All the magic should be on the back end."
Data wielding employees are infinitely more productive and are able to connect with shoppers on a more intimate level, leading to increased consumer loyalty and profits. While real-time insights continue to improve the effectiveness of associates, the influence of big data analytics powered by next-gen artificial intelligence is helping slash costs and raise profits throughout the enterprise.
For example, thanks to a deep understanding of market conditions apparel retailers have a greater understanding of trends and can align their offerings to meet anticipated demand. Apparel retailers sacrifice massive amounts of margin to markdowns, closeouts and liquidations. The ability to accurately predict inventory demand could save them millions of dollars while simultaneously building more meaningful relationships with shoppers.
"Apparel retailers try to sell at initial value and then there is a long cycle of discounts and promotions that ultimately lead to the liquidation of the inventory," says Barr. "With AI and deep data analytics retailers can minimize that. There is a business imperative for them to leverage all the intelligence they can. We are finally seeing breakthrough moments because they are investing in the systems and the data and transforming their underlying business."