11/08/2018
Albertsons Cos to Purchase Tesla All-Electric Semi Trucks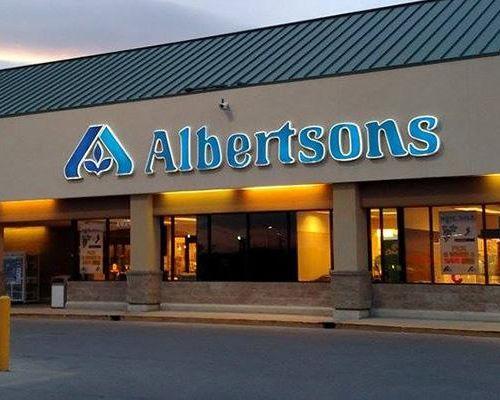 Albertsons Companies plans to add 10 Tesla all-electric semi-trucks to its fleet to service Albertsons, Vons, and Pavilions stores in Southern California.  The vehicles are part of the company's ongoing efforts to decrease carbon emissions and run a cleaner transportation program.
The trucks will be able to travel 300 to upwards of 500 miles on a single charge, even with a fully loaded trailer, and use less than 2 kilowatt hours of energy per mile.

"Advancing supply chain efficiency and sustainability is an important goal for our company," said Tom Nartker, VP of Transportation. "We're excited to pilot this expansion of our transportation program with trucks that help us limit our overall carbon footprint."

The electric semis expand Albertsons Companies' commitment to running a safe, sustainable fleet to service its 2,300 stores across the country. As a partner and supporter of the Environmental Protection Agency's SmartWay transportation program, the company actively promotes SmartWay certification to improve freight efficiency and environmental performance. The company's entire 1,400+ truck fleet nationwide is SmartWay certified, as are 92% of trucks operated by third-party carriers.
The purchase news comes along with the retailer's release of its 2018 Sustainability Update, which highlights its work reducing waste, expanding organic offerings, leading in seafood sustainability, and supporting causes.

"Our employee promise is to make every day a better day," said Albertsons Companies president and CEO Jim Donald. "That means being a good community partner and a committed steward of the environment. We take that obligation seriously because our company is growing and innovating at lightning speed. And when we move forward, we leave a trail behind."

The 2018 Sustainability Update was released shortly after Albertsons Companies ended its largest fundraiser of the year and shortly before it is set to launch its major season of giving and local outreach. In early October, Albertsons Companies Foundation announced the Hunger Is fundraiser to fight childhood hunger in America raised $7.2 million in just 30 days. The funds are enough to provide 22 million breakfasts to kids in need.

Highlights

Progress and accomplishments across the company's banners include:
Won the 2017 Environmental Protection Agency Safer (EPA) Choice Partner of the Year Award for promoting safer products such as Open Nature household cleaning supplies

Trained 3,000 pharmacists to administer NARCAN Nasal Spray, a life-saving drug that reverses the effects of an opioid overdose

Donated more than $250 million in food donations to local food banks

Raised and distributed $44.6 million to support causes that impact customers' lives, including wildfire and hurricane disaster relief, veterans' charities, childhood hunger, and cancer research and treatment

Named an EPA Green Power Partner for the fourth consecutive year for procuring and using renewable energy