Alexa, What Do I Need to Know about Conversational Commerce?
Get great content like this right in your inbox.
Subscribe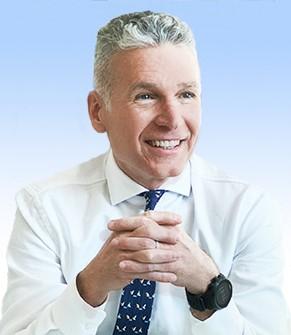 Staples won over customers with the "Easy Button" concept. Today, conversational commerce is so easy that customers don't even have to press a button. Is this a good thing for shoppers and retailers? What are the downsides? Is voice-command commerce over hyped? 
At the 2018 Retail Experience Summit, chairman & CEO of Xcel Brands Robert D'Loren will present a closed-door session to explore these questions and more about one of the newest channels in retail.
D'Loren has been an entrepreneur, innovator and pioneer of the consumer branded products and media and entertainment industries for the past 35 years. Xcel Brands owns the  Isaac Mizrahi, Judith Ripka, H Halston, C. Wonder, and Highline Collective brands. Since the company's founding in 2011, D'Loren has spearheaded its unique ubiquitous channel strategy, connecting the channels of e‐commerce, TV, bricks & mortar, and social  media to re‐imagine shopping, entertainment and social as one.
He also serves as chairman of IPX Capital, LLC and related subsidiaries, a consumer products investment  company.    
Prior to Xcel, D'Loren was a director, president and CEO of NexCen Brands, a global  brand acquisition and management company with holdings that included The Athlete's  Foot, Waverly Home, Bill Blass, MaggieMoo's, Marble Slab Creamery, Pretzel Time,  Pretzelmaker, Great American Cookies, and The Shoe Box. This global retail network  included 1900 stores located in 45 countries.
Prior to NexCen, D'Loren served as  president and CEO of UCC Capital Corporation, where he invested in the consumer  branded products, and media and entertainment sectors, and most notable, led the  recapitalization and restructure of Candies into and founding of Iconix Brand Group which  holdings  included  Candie's,  Sharper  Image,  Mudd,  Starter,  Joe  Boxer,  London  Fog,  Danskin, Rocawear, Umbro, Peanuts, and others. Prior to UCC Capital Corporation, he  ounded and acted as president and COO of CAK Universal Credit  Corporation, an intellectual property finance company, during which the firm led the industry as a pioneer in its field. Prior to CAK Universal Credit Corporation, he founded  and  served  as  President  and  CEO  of  the  D'Loren  Organization,  an  investment  and  restructuring firm responsible for over $2 billion of transactions.
D'Loren is a two‐time winner  of the Wall Street Deal Maker of the Year award. He is a Certified Public Accountant and holds an M.S. from Columbia University and a B.S. from  New York University.
The newly relaunched Retail Experience Summit (formerly Retail Executive Summit) will be held October, 2-4, 2018, at the Grand Del Mar, San Diego, California. The conference features a new interactive format, keynotes from retail leaders, peer-to-peer exchanges, relationship building, and the 8th annual CIO of the Year Awards.
For more information about the Retail Experience Summit click here.