09/07/2018
Amazon is Building its Delivery Fleet With an Order for 20,000 Vans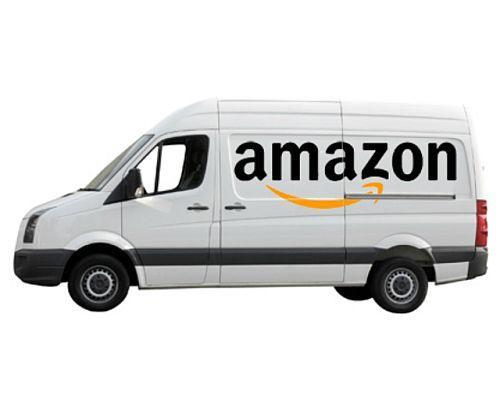 Amazon has ordered 20,000 vans for its new delivery program in which contractors around the country can launch businesses that deliver packages for the online retailer.
The company said Wednesday that it increased its van order from 4,500 after it was surprised by the number of applications it received. The vans, which are stamped with Amazon's smile logo in blue, can be used by contractors to deliver packages.
"We have been blown away," said Dave Clark, Amazon's senior vice president of worldwide operations. He said tens of thousands applied, but declined to give a specific number.
The delivery program is part of Amazon's plan to gain more control over how its packages are delivered and rely less on other delivery services, such as UPS, FedEx and the U.S. Postal Service. With these vans on the road, Amazon said more shoppers would be able to track their packages on a map or see a photo of where a package was left when they weren't home.
Amazon started taking applications in June promising to take an active role in helping interested entrepreneurs start, set up and manage their own delivery business. Amazon said owners can earn as much as $300,000 in annual profit operating a fleet of up to 40 delivery vehicles.
The company also committed $1 million towards funding startup costs for military veterans, offering $10,000 reimbursements for qualified candidates to build their own businesses.