Amazon Enters Battle For Flipkart, Plans to Add 5,000 Tech Jobs
Get great content like this right in your inbox.
Subscribe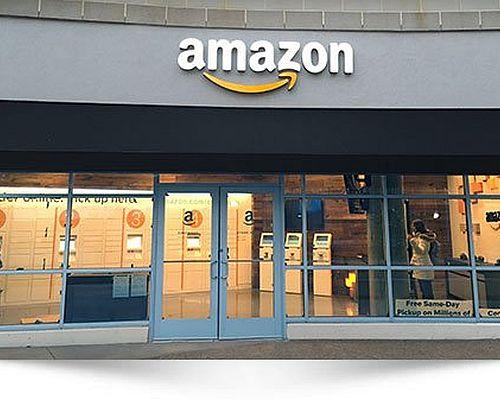 It was a busy week for Amazon. The retailer made an offer to buy Flipkart and is gearing up to offer Prime members special discounts at Whole Foods, according to reports. It announced plans to add thousands of technology positions and said it's raising its Prime membership rates from $99 to $119 per year. Read on to keep up on the latest moves from the e-commerce behemoth.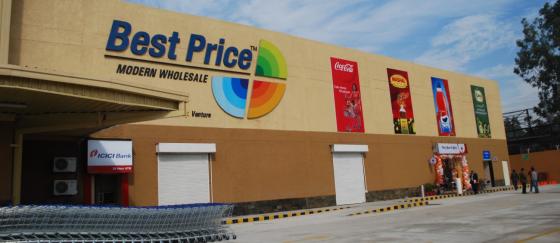 Amazon's Flipkart Offer
The retailer made a formal offer to buy a 60% stake in Indian e-commerce retailer Flipkart, according to CNBC citing sources, including a breakup fee of $2 billion. Amazon's bid is likely to be on par with Walmart's bid for Flipkart, but Flipkart's investors and founders are in favor of the deal with Walmart, with founder Sachin Bansal overseeing final negotiations with Walmart, CNBC said.
Reuters recently reported that Walmart was likely to reach a deal to buy a majority stake in Flipkart by the end of June. A deal with Flipkart would step up the Walmart-Amazon battle for a bigger share of India's fledgling e-commerce market, which Morgan Stanley estimates will be worth $200 billion in a decade, according to Reuters.
Walmart India owns and operates just 21 Best Price Modern Wholesale stores in 8 states across India, despite entering the market in 2009. 
Flipkart is the world's third-most funded private company, having raised over $7 billion, Quartz India reports, noting "despite its mounting losses, Flipkart is widely considered one of the most successful Indian startups."
The company was founded on 2007 by Sachin Bansal and Binny Bansal, both alumni of the Indian Institute of Technology Delhi, who both worked for Amazon.com and left to create their new company.
The Latest on Amazon and Whole Foods
Whole Foods Market recently ended its rewards program on May 2. Now it seems, according to CNBC, Whole Foods will begin offering Prime members an additional 10% off of already discounted products. 
Amazon CEO Jeff Bezos noted in the company's annual shareholder letter that Amazon has started "the technical work needed to recognize Prime members at the point of sale" and looks forward to "offering more Prime benefits to Whole Foods shoppers once that work is completed." Whole Foods previously announced that "after certain technical integration work is complete, Amazon Prime will become Whole Foods Market's customer rewards program, providing Prime members with special savings and other in-store benefits."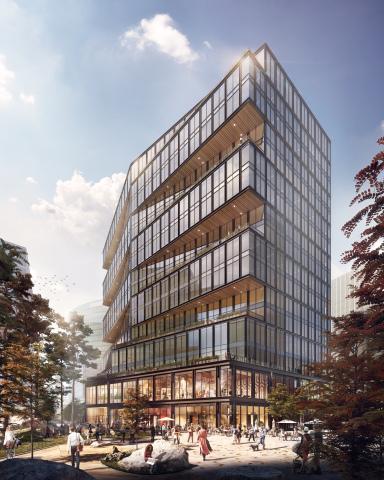 Amazon Creating More Tech Jobs in Boston and Canada
Amazon also announced plans to expand its Boston Tech Hub and create an additional 2,000 technology jobs in fields including machine learning, speech science, cloud computing, and robotics engineering. Together with its customer fulfillment facilities, Amazon has created more than 3,500 jobs in Massachusetts and since 2011 invested over $400 million in the state.
"Amazon is excited to create 2,000 more jobs in greater Boston," said Rohit Prasad, Amazon's, VP and head scientist of Amazon Alexa, who is based in the Boston area. "In just a few years, we've grown from a handful of software developers and scientists to a team of more than 1,200, inventing new capabilities and products on behalf of millions of customers around the world. Thank you to all our partners across the city and the state for welcoming us, helping us create these thousands of new jobs, and contributing to the already vibrant tech industry in the area."
Amazon's teams based in the Boston metropolitan area primarily focus on Alexa, Amazon Web Services, and Audible. In particular, the Boston-based machine learning scientists and engineers contribute to enhancing the experience of customers interacting with Alexa, leading the industry in its shift toward conversational artificial intelligence through cutting-edge research and development in machine learning.
To accommodate the new job creation, Amazon will be expanding into 430,000 square feet in WS Development's Seaport project – a 7.6 million square feet development transforming the waterfront of Boston – and plans to open the doors of its new office in 2021. This will allow the company to double its tech workforce in the Boston metropolitan area. The construction of this new facility is expected to generate additional funding for job training programs in Boston, providing opportunities for Amazon to work with the city's Workforce Development team to prepare local residents for jobs in the technology industry.
Meanwhile, Amazon in Canada has said it will be adding 3,000 tech jobs when it expands its Vancouver Tech Hub. The jobs will be include e-commerce technology, cloud computing, and machine learning positions.
"Amazon is excited to create 3,000 more highly-skilled jobs in Vancouver," said Alexandre Gagnon, VP of Amazon Canada and Mexico. "Vancouver is home to an incredibly talented and diverse workforce, and these thousands of new employees will invent on behalf of our customers worldwide."
Amazon currently employs more than 1,000 researchers and engineers in Vancouver, primarily creating new products and services for the company's international retail business and Amazon Web Services (AWS). As part of the retail operation, local employees work to enhance the customer experience in areas such as mobile shopping, delivery experience, payment options, and Alexa. AWS's teams in the Canadian city directly support local customers including Lululemon, BC Hydro, Vancouver International Airport, Unbounce, and Urthecast. Additionally in Vancouver, the human resources technology team helps build the HR, recruiting and employee management software systems that support Amazon's global workforce of over 560,000 employees.
Amazon will expand into a brand new location in QuadReal's The Post redevelopment when the project opens in 2022. With state-of-the-art amenities and an easily accessible location for its employees, Amazon's new Development Centre will sit above a city landmark. This is in addition to Amazon's current Vancouver offices – including its 156,000 square foot location in TELUS Garden which opened to Amazon employees in 2015. Amazon also confirmed last November its plans to expand into another downtown site on Dunsmuir Street, which will open in 2020. The company expects to grow to 5,000 corporate employees in Vancouver in the coming years across all of its locations in the city.