Amazon Faces India Woes on Heels of Q4 Results
Get great content like this right in your inbox.
Subscribe
Amazon stock fell 4% last Friday morning, after the company announced on a call with investors it may increase investment in 2019 and raised concerns about new regulation in India, CNBC reported.
During Amazon's fourth quarter 2018 earnings call, Amazon CFO Brian Olsavsky said there is "much uncertainty as to what the impact of the government rule change is going to have on the e-commerce sector [in India]."
A new law that just went into effect to protect domestic sellers in India bans foreign e-commerce companies from negotiating exclusive agreements with vendors, as well as from selling items through vendors that they hold an equity stake in. As a result, both Walmart, which owns Flipkart, and Amazon  have had to remove thousands of items from their websites, reports TheStreet.
"Our main issue and our main concern is trying to minimize the impact to our customers and sellers in India," Olsavsky said.
While he wouldn't comment on an investment forecast, Olsavsky did say he "would consider 2018 to be a lighter investment year and the lighter year for adding fixed headcount certainly compared to 2016 and 2017."
The fourth quarter saw a spike in investment for Amazon. Total CapEx grew 33% in Q1, 1% in Q2, negative 1% in Q3 and then jumped 17% in Q4.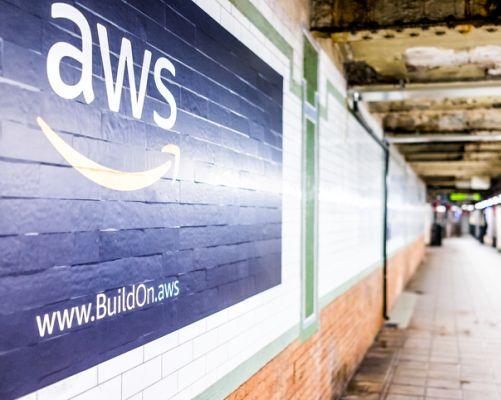 The company's net sales increased 19.7% to $72.4 billion in Q4, compared with $60.5 billion in the year-ago quarter. While sales topped analysts' expectations of $71.88 billion, it was the company's slowest growth since the first quarter of 2015, noted Chain Store Age. Amazon's cloud computing division, Amazon Web Services (AWS), continues to play a crucial role in the company's performance. Sales at the division rose to $7.43 billion from $5.11 billion a year ago, topping analysts' estimates. AWS revenue represented 10% of total quarterly sales at Amazon, but 58% of the company's overall operating income.
"AWS maintained a very strong growth rate and continued to deliver for customers," commented Olsavsky.
Amazon Alexa Update
Amazon founder and CEO Jeff Bezos also touted the success of Alexa in the fourth quarter.
"Alexa was very busy during her holiday season," said Bezos. "Echo Dot was the best-selling item across all products on Amazon globally, and customers purchased millions more devices from the Echo family compared to last year."
Amazon made new scientific advancements with Alexa during Q4, including a new unsupervised self-learning system that detects the defects in Alexa's understanding and automatically recovers from these errors, helping Alexa learn at a faster pace. It also introduced a new text-to-speech system, which uses a generative neural network and produces more natural speech, paving the way for Alexa and other services to adopt different speaking styles based on different contexts.
"The number of research scientists working on Alexa has more than doubled in the past year, and the results of the team's hard work are clear," said Bezos. "In 2018, we improved Alexa's ability to understand requests and answer questions by more than 20% through advances in machine learning, we added billions of facts making Alexa more knowledgeable than ever, developers doubled the number of Alexa skills to over 80,000, and customers spoke to Alexa tens of billions more times in 2018 compared to 2017."
Additionally, Amazon announced it will host re:MARS, a new global Artificial Intelligence (AI) conference on Machine Learning (ML), Automation, Robotics, and Space, on June 4-7 at the ARIA Resort & Casino in Las Vegas. re:MARS will bring together leaders across science, academia, and business to explore innovation, scientific advancements, and practical applications of AI and ML.