04/24/2019
Amazon Goes Live With Newest Fulfillment Option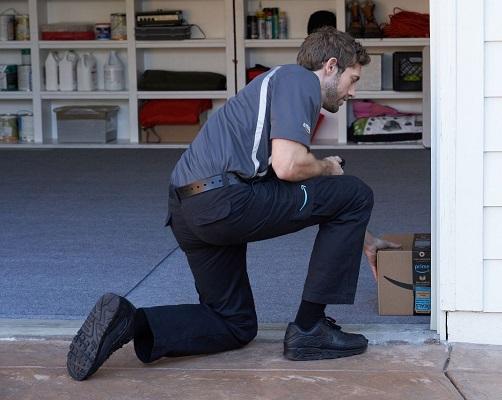 Amazon has gone live with a new fulfilment option: Key for Garage. The service allows eligible Amazon Prime members to get deliveries in their garage using the Key Smart Garage Kit.
Key for Garage is made possible by integrating Key by Amazon with Chamberlain Group's proprietary myQ-connected technology. If customers already have a myQ-connected garage door opener, all they will need to do is link their Amazon and myQ accounts in the Key by Amazon app.
For those not yet equipped with the technology, they must purchase one of two Key Smart Garage Kits: the myQ Smart Garage Hub, which lets you add connectivity to your existing garage door opener; or a new myQ-connected Chamberlain or LiftMaster WiFi garage door opener. Shoppers can also choose to add an Amazon Cloud Cam (Key Edition) to either kit so they can see their garage any time via the livestream or view clips of entries, including deliveries.
"We know it is important to keep innovating to make delivery as convenient as possible for customers, which is why we're excited to now have Key for Garage available," said Rohit Shrivastava, GM of Key by Amazon. "Today, we are thrilled to open Key by Amazon to millions of Prime members who can now have their Amazon packages delivered securely to their garages. With this new option, members can truly unlock the convenience of the Amazon experience."
To use the service shoppers must select "In-Garage delivery" at check out on Amazon.com to have packages delivered securely and conveniently in their garage. Additionally, customers can check the status of their garage door in the Key by Amazon app and remotely open or close it.