Amazon Pulls Out of New York Headquarters Plans
Get great content like this right in your inbox.
Subscribe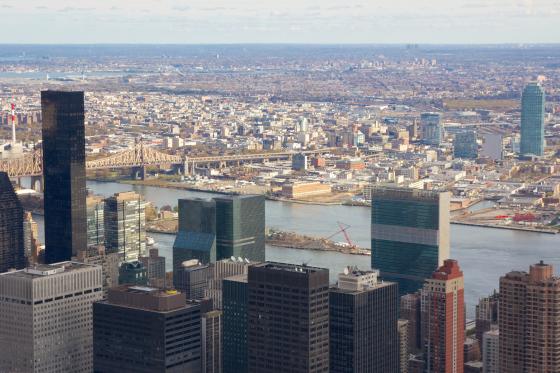 The Amazon online empire won't be opening up a new headquarters in the Empire State, as previously planned.
In a blog post, Amazon announced that after "much thought and deliberation" it will no longer move forward with plans to build a headquarters in the Long Island City section of Queens, NY.
"While polls show that 70% of New Yorkers support our plans and investment, a number of state and local politicians have made it clear that they oppose our presence and will not work with us to build the type of relationships that are required to go forward with the project we and many others envisioned in Long Island City," Amazon said in the post.
Amazon also said it does "not intend to reopen the HQ2 search at this time," but will instead proceed as planned in Northern Virginia and Nashville. The e-commerce behemoth will also continue to hire across its 17 existing corporate offices and tech hubs in the U.S. and Canada, and will continue adding to its base of more than 5,000 employees in the boroughs of Brooklyn, Manhattan, and Staten Island.
Amazon had selected New York City and Arlington, VA, as the locations for the company's new headquarters, after narrowing the search down to 20 metropolitan areas.  In addition to proceeding as planned with its other new headquarters slated for Virginia, Amazon will also continue with a planned new "Center of Excellence" in Nashville, TN, for its Operations business, which is responsible for the company's customer fulfillment, transportation, supply chain, and other similar activities.