10/30/2018
Amazon's Q3 Results and Holiday Plans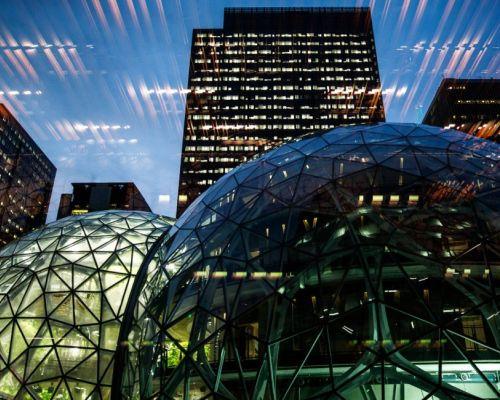 Amazon's third quarter 2018 results were disappointing, sending its stock into a steady decline since the behemoth reveled it missed revenue estimates and delivered disappointing fourth-quarter guidance. However, its net sales increased 29% to $56.6 billion in the quarter, compared with $43.7 billion in third quarter 2017. 
As the company heads into the holiday period it said its in-stock is very strong. Selection should be at its highest point, especially for Prime members.
"I think we're well positioned for the holiday," said Amazon CFO Brian T. Olsavsky. "We have over 100 million Prime eligible items that are available for free two-day shipping for Prime members."
Amazon grew square footage for its fulfillment center and shipping areas by over 30% the last two years, 2016 and 2017, but this year the company is only adding about 15% to its square footage.
Olsavsky said Amazon is putting its efforts into its robotics program.
"We think it's been a great addition to our fulfillment capacity" he said. "It makes the jobs in our warehouse that much better. It makes the people around the robots that much more productive. It allows us to have much greater density of product storage and a number of other benefits. It has some additional capital intensity, but it has good return on invested capital from our standpoint."
Olsavsky noted the company is "very bullish on the fourth quarter."
"What I would say is that we feel like we're in great shape for the holiday," he said. "The warehouses are very clean. We feel like we're going to have great capacity not only for retail products but also for Fulfillment by Amazon (FBA). We're going to have great capacity for shipping to our customers. So we're very ready to go."
As Amazon heads into the holidays, here's a look back at what it accomplished in its third quarter 2018:
Amazon

 announced it is increasing its hourly minimum wage to 

$15

 in the U.S., £10.50 in the 

London

 area, and £9.50 in the rest of the 

U.K.

 The increase is for all full-time, part-time, temporary (including those hired by agencies), and seasonal employees in these locations, effective 

November 1

. 

Amazon launched in Turkey in the quarter and now has 17 Amazon websites globally.

"I think we've started to show our strategy on the Whole Foods side," noted Olsavsky.

Amazon expanded grocery delivery from Whole Foods Market through Prime Now, making the service available in more than 60 U.S. cities, offering customers delivery in as fast as an hour. It also launched grocery pickup from Whole Foods Market through Prime Now, allowing customers to place their order via the Prime Now app and pick up their groceries in as little as 30 minutes. The service is available in more than 10 U.S. cities with plans for continued expansion.

Amazon

started to tie Whole Foods into Alexa. Users can build a cart using Alexa and then check out using the Prime Now app.

Amazon Go is now up to six stores, after the retailer opened five in the quarter.

Amazon opened another new brick-and-mortar store, Amazon 4-star in New York City. The store

gives Amazon an outlet to test the concept of a highly curated selection of top categories across Amazon in a physical local.

Amazon has 18 bookstores in the U.S. currently.

Amazon

 introduced new tools for Alexa skill developers and device makers, including the Alexa Presentation Language, a new language that enables developers to build rich visual Alexa skills and customize them for different device types; and the Alexa Smart Screen and TV Device SDK, a solution that enables device makers to create screen-based products with Alexa. 

Amazon announced new scientific advances in Alexa's artificial intelligence, including: the application of deep neural networks to advance Alexa's ability to detect challenging acoustic phenomena such as whispered speech and anomalous events like glass breaking; breakthroughs in combining transfer learning and deep learning to teach Alexa new languages and capabilities faster; improved contextual understanding and added memory to help customers discover skills and ask follow-up questions more naturally; and the use of active learning and unsupervised learning to improve foundational wake word detection, speech recognition, and natural language understanding.

Alexa is getting even smarter. She can give more updates on sports with predictions, live streams, and summaries; answer more questions about upcoming concerts and top music venues worldwide; help with even more math, science, engineering, and geography questions; show more videos and live TV with Hulu and NBC; walk users through step-by-step cooking instructions on Echo Show; call more people with Skypevoice and video calling; and much more.