09/25/2018
Artificial Intelligence No Longer in Infancy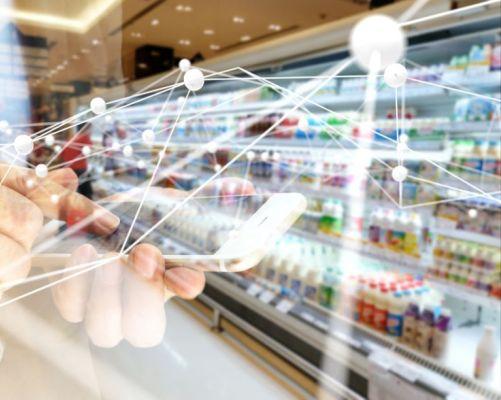 There is not much debate anymore that retailers and their suppliers need real-time, in-depth knowledge to attract diverse shoppers and keep them loyal. But the advent of distinct devices, sensors, and machine-to-machine communications has made data sets so large that they present significant logistical challenges for companies that use traditional data processing applications or are burdened by incorrect or outdated legacy data. This is compounded by the difficulties many companies face in recruiting the talent needed to implement complex technology tools, analyze the data and make effective recommendations.
Innovators Turn to AI
In response, many successful high-volume retailers and consumer packaged goods (CPG) organizations have turned to artificial intelligence (AI) to navigate the muddle. At the simplest level, AI machines or systems imitate human behavior in intelligent ways that can augment productivity and optimize business performance. And although machine learning first became a scientific discipline in the late 1990s, it did not seriously take off until the 2000s, when growth was fueled by access to huge amounts of real-time data and the emergence of algorithms that make sense of that data for productive output.
Led by Amazon and other cutting-edge retailers, these initial applications were primarily focused in e-commerce, particularly for pinpointing product recommendations, promotions and analyzing consumer sentiments. This online personalization trend will only intensify as e-commerce continues growing, as customers become even smarter and more demanding, and AI applications like visual search and natural language processing (NLP) digital assistants become more widely understood and applied.
AI Moves into Stores
In contrast, AI has a long way to go in terms of uniform and consistent adoption in physical retail. Although the customer-centric retail strategies that AI help achieve have blossomed in both arenas, the traditionally analog nature of physical infrastructure has meant stores trailed their online peers in the ability to collect, analyze and act upon customer insights in real time. But as store systems become more agile and connected, stores are finding that AI-enabled optimization is not only now a possibility for them, it's knocking down the door to make change.
Applying AI in stores makes it easy to manage assortment planning, supply chain operations and product development – where an endless loop of forecasting continually adjusts inventory levels. This alleviates inconsistent inventory buys, overstocking, understocking and consequent margin erosion. It also creates happy, loyal customers who keep returning due to more relevant assortments and new products, thus ultimately driving overall shopper satisfaction.
There are nearly limitless applications for AI, but some of the most powerful impacts felt by stores running AI today include personalized marketing, trade promotions management, supply chain, and assortment planning.
For example, AI-enabled personalization can grow revenue 5% to 15% and increase efficiency of marketing spending by up to 30%. According to EIQ Research, when it comes to trade promotions management, two in three CPG companies will use AI to power pricing and promotions optimization within the next 24 months and nearly three in four retailers will use AI to manage merchandising decisions and customer insights.
The Future of AI-enabled Retail
While there is some friction to its adoption in retail, AI is reaching its tipping point. With more retailers and CPG companies deploying applications powered by AI, others will see the benefits from associated gains in efficiency and more personal relationships with their customers. In order to keep up and compete, they too will explore its power. It may have taken a while to get to this inflection point, but it won't be long before these days seem like distant history.