04/02/2019
Ascena Retail Group Launched Multi-Brand Loyalty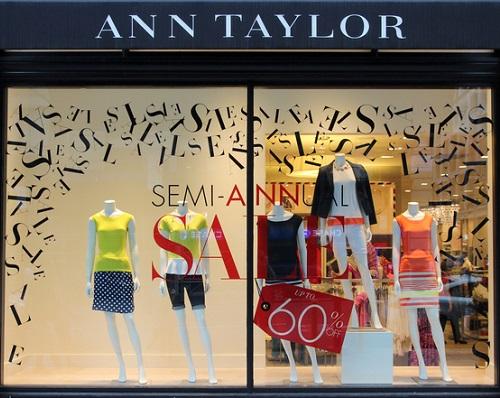 AnnTaylor, LOFT, Lou & Grey, Ann Taylor Factory and LOFT Outlet launched ALL Rewards, a new multi-tender loyalty program that enables clients to earn and redeem perks across all five brands for the first time. 
The loyalty program was designed based on a customer-focused approach that allows the shoppers to choose how they interact with the program across the brands.  Rewards members enjoy special access, rewards, promotions and the flexibility that comes with a multi-brand loyalty program.
"We have a great ongoing dialogue with clients and associates and we know our client wants choices, convenience, fashion and the freedom to define her style, her way," said Laura Jacobs, chief marketing officer, premium fashion segment. "ALL Rewards gives our clients the flexibility to choose how they interact with our loyalty program across all of our brands."
The launch of ALL Rewards builds on other brand initiatives introduced within the past year, including LOFT Plus, Infinite Style for Ann Taylor and e-commerce sites for Ann Taylor Factory and LOFTOutlet, all intended to not only meet shopper needs, but to go above and beyond. The launch of one single loyalty program across brands will provide a more seamless experience for cross-brand shoppers, while enhancing choice and convenience.
ALL Rewards benefits include:
Credit Cardmembers earn five points for every dollar spent, and non-credit cardmembers earn two points per dollar spent on qualifying purchases across all five brands.

With every 500 points earned, members will be rewarded $5 to use at any Ann Taylor, LOFT, Lou & Grey, Ann Taylor Factory or LOFT Outlet store or online in the U.S. and Puerto Rico.

Members enjoy an array of benefits such as early access to special events and promotions, choose-your-own bonus points days, a special birthday gift and exclusive offers throughout the year.

Credit Cardmembers have access to additional perks, including free shipping with a $75 online qualifying purchase, a welcome offer, an extra 15% off every first Tuesday of the month for qualifying purchases, and a dedicated customer service phone line.

There is no annual membership fee to join the ALL Rewardsprogram.
Customers can sign up online or in-store in the U.S. and Puerto Rico. Rewards are issued via e-mail and can be tracked and accessed in stores and by logging into online accounts.