Bed Bath & Beyond Banks on Store of the Future
Get great content like this right in your inbox.
Subscribe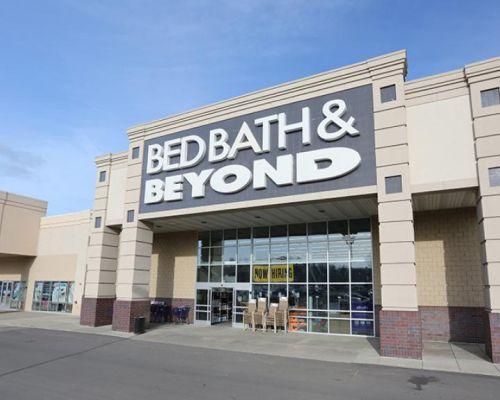 Bed Bath & Beyond has been investing to reinvent itself, and as part of that plan the home goods retailer will turn approximately 40 stores into working labs in support of its next generation store initiatives.
In lab stores, the retailer is testing assortments, visual merchandising and the in-store experience. The plan is to incorporate what it learns from these ongoing tests to assess where it can "selectively and efficiently" rollout these new experiences to a larger number of stores. But no two test stores will be quite the same.
"These lab stores will each present differently with different tests underway at any given time," noted CEO Steven Temares.
Bed Bath & Beyond has 18 lab stores running currently. In these stores, the retailer has been augmenting assortments with seasonal and treasure hunt product, as well as commodity products consisting of health and beauty care and food.
"We have also been testing different visual merchandising presentations to create a more inspirational environment while at the same time reducing inventory to optimize the floor space and to create a cleaner and more open appearance," said noted Temares.
Temares said for lab stores that have been open for at least four weeks, the experiences created are contributing to sales and transactions. These stores are performing at a mid-single percentage rate better than standard Bed Bath & Beyond stores, for the year-to-date through the end of the third quarter period. For the same period, these stores are achieving inventory reductions in excess of 10% better than the inventory reductions being achieved by the rest of the chain.
"We are pleased with the early learnings from these lab stores and we continue to iterate based upon them," said Temares.
Moving forward, the retailer will use the labs to test more evolved models for visual presentations; merchandising and store operations, including creating more open sidelines; further integration of assortment; and focusing associate support across merchandise areas to better represent key destinational categories, such as cooking and entertaining, bedding and bath, home decor and cleaning and organization.
The retailer has also been working to improve decorative furnishings, expressed in the next-gen lab store initiative through a treasure hunt assortment of cash and carry items, as well as in more than 70 other Bed Bath & Beyond stores in the form of furniture vignettes, with plans to expand to approximately 150 stores during 2019. Bed Bath & Beyond plans to introduce six in-house decorative furnishing brands in 2019 and 2020, the first of which, Bee & Willow, is starting to rollout now with the full assortment planned to be available by March.
The company tracks the progress of its lab experiences with several metrics, including customer behavior data, space productivity, transactions, sales and profitability, inventory, and new, existing and reactivated customers.
"Looking past 2019, our transformation will become even more visible to our customers," said Temares. "Our intent is to continue to put resources behind deepening our identity as a data-driven analytics and technology company.