09/28/2018
Bed Bath & Beyond Struggles to Enter the Beyond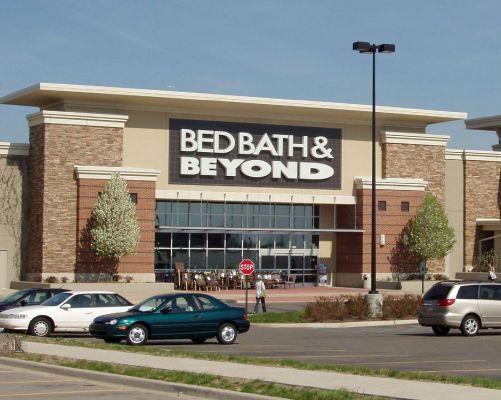 Earlier this year Bed Bath & Beyond announced an aggressive investment plan to evolve the company. The turnaround and modernization program is designed to improve BB&B's merchandising, pricing, service, and digital experience and includes optimizing the supply chain and revamping stores. 
But BB&B has struggled amid investments in e-commerce and efforts to revamp its in-store experience. Shares plunged when the home goods retailer reported earnings in its second quarter 2018 that fell below analysts' estimates. Net sales were flat to the prior year and comparable sales declined approximately 0.6% in the quarter.
BB&B's capital expenditures for the first six months of 2018 were approximately $182 million. Around 70% were related to technology projects, including investments in digital capabilities and the development and deployment of new systems and equipment in stores.
Despite this, CEO Steven Temares said the retailer is making good progress across the key pillars of its long-term performance strategy, including assortment, services and experience, and engagement.
BB&B is on track to have 40 next generation stores by spring 2019. Nine stores currently have the new format with an additional nine planned for this fall. BB&B says it has also already identified 125 stores with the potential to become next generation stores, beyond the 40.
"These stores are our working lab and we embrace that there are many things that are not right," noted Temares. "We will learn from them and evolve quickly. Still, with all of the things not right and with little marketing, we're seeing favorable trends in these stores."
The retailer said it will also be experimenting with the use of electronic shop labels in stores and has launched over 50 marketing personalization tests. BB&B is continuing to launch marketing personalization tests in the range of five every two weeks, and plans to support these with the technology and people to automate the most impactful tests.
"We're on track to deliver on our technology roadmap to support marketing personalization," said Temares.
The rodmap includes the implementation of a personalization decision engine and identity management infrastructure, and customer data platform, which will allow the retailer to leverage its own data as well as third-party data to develop and scale tailored and personalized marketing communications.
Pricing
In the days of Amazon, BB&B has continued to offer coupons for discounts, while working to develop new retail tech.
BB&B has been building new tools and processes to identify opportunities to drive revenue and profitability. The value optimization team is working to develop omnichannel pricing and promotion strategies, which will include refinements of dynamic pricing algorithms, as well as online and in-store "pricing philosophies and messaging."
The retailer is using new price optimization software tools to deploy markdown strategies at more local levels than it was able to before. BB&B is also in the process of replacing its current pricing execution platform with an internally developed system, designed to give a greater flexibility to build and execute new pricing strategies more quickly and efficiently.
"Our goal is to accelerate the speed of cost and price changes for our buyers and store associates," said Temares. "And this new tool should significantly reduce the time a buyer spends implementing price changes, as we continue to work to free-up our buyers' time to focus more on core merchandising activities, including assortment strategy in-store and online and developing meaningfully differentiated products within our assortment. Through these efforts, we also remain focused on enhancing the customer experience."