Bed Bath & Beyond's Extreme Showrooming Strategy
Get great content like this right in your inbox.
Subscribe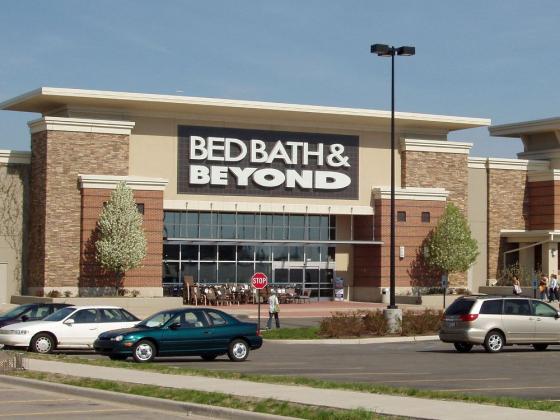 Beginning in March 2018, new Bed Bath & Beyond stores will be noticeably different to shoppers. The existing space of core Bed Bath & Beyond merchandise will be reduced as the retailer implements its "show more, carry less" initiative.
The retailer will focus on showing shoppers all the company offers in-store and online. Shoppers will be able to buy some products, but also see an abundance of merchandise on display they can order online.
The retailer suffered relatively flat net sales for its 2017 third quarter, compared to the prior year quarter. Overall comparable sales decreased 0.3%, while comparable store sales declined in the low-single-digit percentage range.
Now Bed Bath & Beyond is seeking to put a greater emphasis on the "treasure hunt" in stores, a differentiated mix of merchandise consisting of product that is new or has limited availability.
The idea is that, by shrinking the core assortment, the retailer will be able to showcase even more products in stores, and will generate more foot traffic from offering the "treasure hunt." Store associates will be equipped with tablets, allowing them to interact with customers and sell them products not available to take home.
"As we continue to enhance the store experience and incorporate new infrastructure within our stores, our associates will have devices that will greatly expand their ability to service our customers," said CEO Steven Temares. "Coupled with an increased emphasis on selling, skills training, we will be able to create a better experience for our customers and drive future sales growth."
Bed Bath & Beyond is in the early stages of implementing a new learning management system to deliver e-learning and training programs, with plans to convert existing content and develop new e-learning material.
Twelve newly formatted Bed Bath & Beyond stores, including a combination of relocated and renovated stores, are planned to open by the end of  the company's fiscal 2018 third quarter.
Website and Supply Chain
Additionally, Bed, Bath, and Beyond added a new feature to its website that allows customers to tag items they like and save into an idea board for future reference.
"This feature has become very popular very quickly with thousands of idea boards created everyday," said Temares.
Bed, Bath & Beyond is also examining all aspects of its logistics network to improve speed and efficiency, convenience and the overall delivery experience. Temares noted the company is utilizing "industry leading" optimization software to comprehensively evaluate its supply chain.
"This supply chain study will help us optimally structure and resource our current infrastructure for future business demands," said Temares.