Bed Bath & Beyond's Sales Tanked, Now What?
Get great content like this right in your inbox.
Subscribe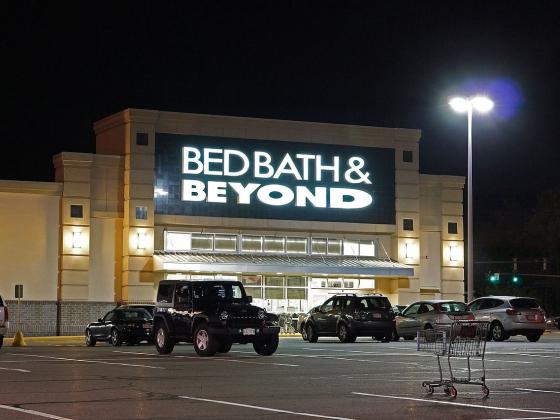 Bed Bath & Beyond Inc. reported net sales for its second quarter 2017 fell 1.7% from the prior year quarter. While digital channel sales grew more than 20%, for the 13th consecutive quarter, comparable sales decreased by approximately 2.6%.
The retailer missed analysts' expectations, as it posted $0.75 in earnings per share (EPS), while consensus estimates from Thomson Reuters had called for $0.95 in EPS.
Going forward the company has a number of initiatives, including the adoption of a new technology model. The retailer also recently hired a new Chief Information Officer and its first Chief Technology Officer and said both are working on driving a companywide effort to ensure the success of its initiatives.
"One significant undertaking has been the transformation of our information technology group, related business processes and our approach to developing, managing and delivering technology solutions in order to meet the needs of our business," said CEO Steven Temares.
The new technology model is aimed at allowing Bed, Bath & Beyond to better identify, prioritize, resource, collaborate and deliver against its "ever-increasing technology roadmap."
Concerning e-commerce, the company has an ongoing initiative to accelerate its SKU on-boarding process and is on track to add more than 300,000 SKUs. Online sales, which exclude sales derived by orders placed in-store, are 15% of the company's net sales. As its online assortment expands, the retailer has been applying dynamic pricing to more than half of its online-only SKUs in order to manage a competitive pricing position.
Bed, Bath & Beyond  will also open a 525,000 square foot fulfillment center in Las Vegas this fall, and is expanding its pilot of same-day delivery services in Houston, Dallas and Washington D.C. to now include Seattle and the boroughs of Brooklyn and Queens in New York City.
The retailer said going forward it has established a strategic portfolio management office (SPMO), which draws together a cross-functional group of internal personnel and newly hired experts. Through the efforts of the SPMO, Bed, Bath & Beyond is executing four strategic initiatives currently. Here are the details on each:
Customer service transformation (CST)
The retailer is transforming its store operating model to better meet customers' omnichannel needs. It's working on freeing up employees to be more available to take care of customers with tasks such as fulfilling an order that was reserved online and picked up in a store, returning an online order, placing a Beyond store order, and handling a scheduled customer appointment for buying a registry gift.
This initiative is the one the company said is furthest along, and includes the realignment of the company's store management structure, which took place in early August and resulted in a reduction of about 880 departments and assistant store manager positions.
The retailer has also engaged Accenture's retail practice to implement its new human capital management and e-learning systems, as well as their retail stores team who, along with Bed, Bath & Beyond's in-house industrial engineering team, will assess store operations and expedite the identification and roll out of best practices.
gross margin enhancement
This initiative focuses on improving margins by increasing efficiency across the product lifecycle from source to customer.
"We are partnering with our vendor community to streamline operational and technological processes to accelerate speed to market and reduce product and sourcing costs," said Temares.
inventory optimization
Bed, Bath and Beyond is working on delivering differentiated and curated assortments across all channels and concepts, while improving the returns of its working capital. The retailer is looking at SKU rationalization, store space optimization, assisted store ordering, product allocation and e-commerce inventory planning, warehouse and fulfillment processes.
supply chain
Bed, Bath & Beyond is evaluating its current infrastructure and operational capabilities, benchmarking them against industry best practice and developing a multi-year strategy.
In the short-term, the company is assessing its e-commerce fulfillment warehouses. It's seeking to find opportunities for operational efficiencies and improved speed to customer, while enhancing its supply chain network to support the growth of furniture and décor initiatives.