Belk Right Sizes Inventory
Get great content like this right in your inbox.
Subscribe
When Southern department store chain Belk set out to rip and replace legacy systems and applications for buying, planning, forecasting and replenishment, the retailer knew it was an ambitious mission. 
"Some systems that we were utilizing were as much as 50 years old," notes Tim Carney, director of planning and allocation at Belk.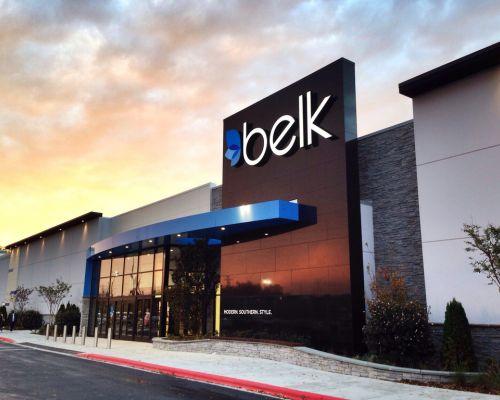 Belk began identifying best-in-class applications after bringing on IBM to work with the retailer on system implementation. A key piece of the bold project was perfecting its merchandising mix. Belk wanted its customers to find what they're looking for every time they shop, so the retailer decided to modernize the software system they use to keep the right selection of clothing styles and sizes in each store. Deployed in 2012, SAS Analytics has helped the retailer grow natural margins with exclusive private brands by as much as 230 basis points over a four-year period.
"The system is fast and efficient," says Carney.  "It's eye-popping to see the tool in action. Belk has nearly 300 stores and, in a matter of seconds, the solution delivers exactly what
we need."
With Belk's omnichannel expansion, the company needed multichannel profiles to cover both e-commerce and in-store customers. The analytics solution helps the Belk team anticipate how much merchandise will be sold when a product is out of stock so future orders and allocations can be adjusted based on demand rather than gross sales alone. Belk integrated the solution into its order entry, replenishment and allocation systems to better capture size demand across its end-to-end buying process. 
"One of our initial goals was to improve profitability by size," Carney says. "When we started this journey, we recognized the need to improve profitability on the less popular sizes to drive Belk's overall natural margins. We can see the impact of SAS Analytics when we reduce the profitability variance between sizes. Belk has seen the profitability variance by size reduce between 20% and 50% year over year on some of our biggest-volume private brands." 
Carney notes that when implementing the new technology it was helpful that there was a great training program for super users, who were trained by SAS and were then able to go on and deliver the same training to their teams.
"Our team now works smarter and spends more time analyzing rather than inputting data, which ultimately improves our ability to satisfy customers," notes Tom Nystrom, SVP and general merchandising manager for men's and kids at Belk.
Carney advises other retailers looking to take on similar projects to be sure to define their expectations and service level agreements (SLAs) in the contract, noting the more diligence you can put in around those details the better.  
He also warns that "the change management process could completely wreck a project."
Carney says that updating so many of the retailer's systems was a very difficult project to take on, but that having the leaders thoroughly involved was a huge plus. 
"As you can imagine one of the challenging things was the change management and thank goodness we had a leadership team that was directly involved and supportive
of the project."