Best Buy Aims to Lure Holiday Shoppers with New Fulfillment Options
Get great content like this right in your inbox.
Subscribe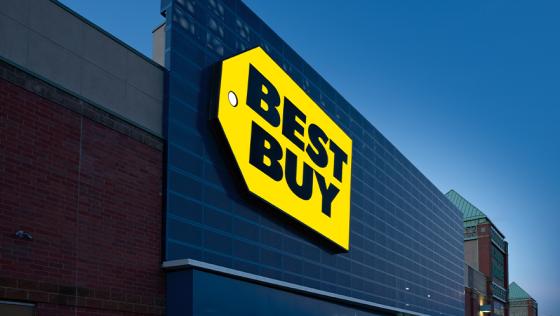 Best Buy has launched free shipping, with no minimum purchase for the holidays. From now until Christmas Day, orders on BestBuy.com will ship at no cost.
However, the retailer says store pickup is the fastest way to get a purchase, as often orders are ready in an hour or less. Many stores have dedicated parking spots near the door for customers picking up online orders.
The retailer is upping its same-day shipping game as well. After expanding same-day delivery to more than 25 metro areas this fall, Best Buy has now expanded the service to more than 40 U.S. metro areas.
Shoppers with access to same-day shipping can place an order as late as 3 p.m. local time and receive the package by 9 p.m. that night for $5.99. Same-day delivery is available seven days a week, but Sunday deadlines are an hour earlier.
The following metro areas are now eligible for same-day delivery: Birmingham, Alabama; Cleveland; Detroit; Indianapolis; Little Rock, Arkansas; Milwaukee; New Orleans, Oklahoma City; Portland, Oregon; Raleigh, North Carolina; Salt Lake City and St. Louis. These cities will be serviced by a third-party provider, GEODIS.
"We always want to help make shopping with Best Buy as easy as possible for our customers," said Allison Peterson, president of BestBuy.com. "But we especially want this to be the case during the holiday season. Whether a customer wants to shop in store, online with free shipping or if they need a product the same day, we want to help people easily get and give great tech."