Best Buy Implements Interactive Product Kiosks for Microsoft
Get great content like this right in your inbox.
Subscribe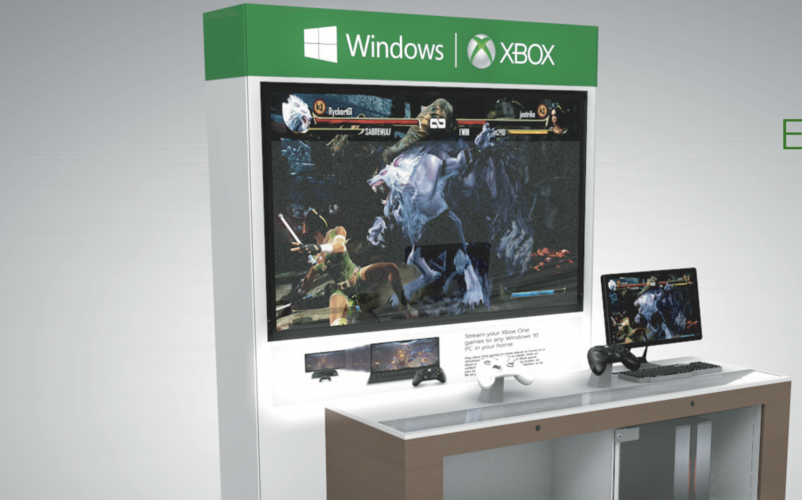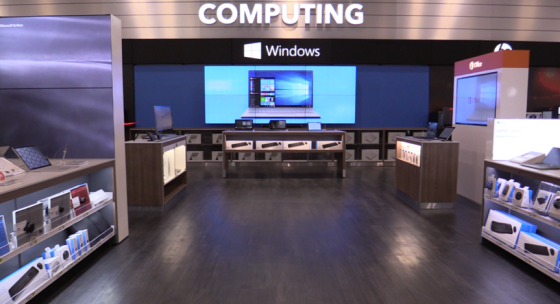 Best Buy is trying a new method to create meaningful in-store interactions. At eight Best Buy locations throughout Canada the electronics retailer has installed new Microsoft kiosks, which highlight Microsoft's most popular software and hardware products with motion-activated ads, tutorials and demos. 
Each location features an identical installation of three kiosks, installed by Advanced, which utilize proximity sensors to activate ads and adjust how the demo experiences operate based on the number of participants and their engagement time.
The kiosks highlight the latest features and benefits of Microsoft Office, Microsoft XBOX and the Windows experience, with each kiosk operating in a slightly different manner. The Office kiosks feature a 55-inch LG display on each side, with the backside displaying ads and the front showing tutorials and interacting directly with the two laptops visitors can use to try the software and follow along with the demo.
The XBOX kiosk is similar, with a rear 55-inch LG display highlighting gameplay from top titles, and the front display connected to an XBOX with two controllers where guests can play a predetermined game. It also includes a second LG display on the rear of the kiosk that highlights gameplay from multiple games and entices Best Buy shoppers to make their way to the front of the kiosk to play a game right in store.
The last kiosk is focused on Windows' Cortana, Ink and Hello features, and features a 2x3 LG videowall connected to three Microsoft devices (laptops and tablets) that allow for multiple simultaneous users. Like the other kiosks, the Windows version uses proximity sensors to activate call-to-action ads and promotional videos when people walk near it, but it also uses the sensors to manage its multiple devices capabilities. The videowall can show a single stream across all six panels, then when two or three people want to use the kiosk at the same time, the PC that controls the video feeds automatically separates the displays into three separate feeds so each guest can have a personal experience and explore products at their own speed.

In addition to activating ads and managing the videowall's feed, the proximity sensors are used to change content based on engagement time, so guests can be prompted to move through a product's features or to explore peripherals in a timely manner.
For tech products, these types of forward-thinking sales environments allow consumers to try before they buy, and can be more memorable and meaningful than simple ads or stand-alone demo products.