Best Buy's Strategic Vision Produces Awesome Financial Results
Get great content like this right in your inbox.
Subscribe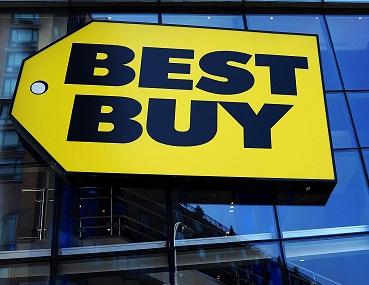 Best Buy's resurgence continues as the electronics retailer posts a comp sales increase of 5.4% in Q2 thanks to its commitment to digital transformation and its new strategic vision.
The Best Buy 2020: Building the New Blue initiative is the retailer's roadmap for the future and its plan to remain an omnichannel electronics leader in the face of increased competition from the likes of Amazon.
The new strategic vision focuses on four key priorities, all designed to improve the customer experience, build long-term loyalty, streamline efficiencies and bolster the bottom line.
"At the highest level, as we go into Best Buy 2020, as we assess the opportunity we have to increase the gap with competition, the opportunity we have to play to win, we feel that number one priority in this phase is to see how we can gradually accelerate our revenue growth," said Best Buy CEO Hubert Joly on a recent earnings call with analysts. "We've laid out the economic equation we're trying to solve. We continue to be committed to efficiencies, so that we can fund investments."
Below is a quick look at the four key components of Joly's strategy:
Growth. "The first priority is to explore and pursue growth opportunities around maximizing the multichannel retail business and providing services and solutions that solve real customer needs and help us build deeper customer relationships," Joly said.
To continue to grow its omnichannel business Best Buy is investing in key ditigal innovation to improve the customer experience especially in the online space. Early returns are positive ― in Q2 the retailer grew online comp sales by 31%, reaching $1 billion for the second consecutive non-holiday quarter.
As foot traffic continues to dwindle across the industry Best Buy is committed to growing its revenue streams outside of the four walls of the story. That includes its digital efforts as well as its services business.
The brand's recently launched In-Home Advisors program brings the power of Best Buy's knowledgeable associates into consumers home to help them design their smart homes and home theaters. Best Buy has been testing the program for the past year and a half in a few key cities and is currently rolling the service out nationally. The retailer is on schedule to have the service live in all major U.S. cities by the end of September.
"We're very focused on the smart home as a key part of our Best Buy 2020 strategy, and we will continue to enhance this category across our stores and website this year," Joly said. "For example, to demonstrate what is possible with voice technology, we're bringing new Alexa and Google Assistant experiences to 700 stores nationwide in collaboration with Amazon and Google."
Execution. The second key priority for Best Buy is to improve its execution in several key areas.
"For example, we've been intently focused on enhancing the customer experience around our appliance business," Joly said. "Our hard work in this area is being recognized, and I'm pleased to announce that according to the J.D. Power 2017 Appliance Retailer Satisfaction Study, Best Buy ranks highest in customer satisfaction amongst appliance retailers."
In addition, Best Buy continues to invest in its supply chain infrastructure to ensure timely and affordable delivery of good.   
 "[We are] continuing to evolve our supply chain infrastructure strategically to enable obviously faster shipping when the customer wants and expects it," said Corie Barry, CFO, Best Buy. "We're putting some work behind the scenes on how do we need to continue to evolve both our partnerships and just our infrastructure to enable speed and choice when the customer wants it."
Reduce Costs. Best Buy has been examining every aspect of its organization to discover cost savings and increased efficiencies. The retailer reached its goal of $400 million in annualized cost reductions and has now upped the ante. The retailer's new target is $600 million in annualized cost reductiosn by the end of fiscal 2021.
"During the second quarter, we achieved our first $50 million towards our new goal," said Joly. "Consistent with our prior practice, we expect to use these cost reductions to help fund investments and offset ongoing pressures in our business."
Build Capabilities. The final priority is to build the capabilities needed to execute on the first three, with a major focus on the workforce.
"At the highest level, the investments we're talking about in are people," said Joly. So, if you take In-Home Advisor, clearly, we're adding people, we're training these people. This is a compensation level that's higher, and then we're equipping them with tools."
One of those tools is the retailers new CRM system that it continues to invest in and roll out to help aid In-Home Advisors build and tailor the service to match customers unique needs.