The Best Calls Are Usually the Ones That Never Happen
Get great content like this right in your inbox.
Subscribe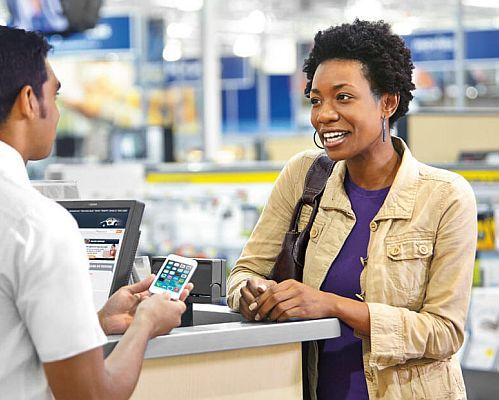 If I were to tell you that happy customers were a key to the success of any company, it wouldn't surprise you. What may surprise you, however, is that we see retailers becoming increasingly unaware of how their customers feel about them.
It's an important concept that can directly affect the bottom line. According to Microsoft's 2016 State of Global Customer Service Report, "on a global scale, 60% of customers say they have stopped doing business with a brand due to bad customer service experience, and this number increases to 68% for 19-34-year olds."
So, how are retailers losing touch with their customers? Here's one of the big reasons: companies don't understand which new channels — web, social, video — their customers are turning to for help. Today's consumers have a lot of options, and when you fail to have a presence where your customers are, you create a blind spot in your customer sentiment measurements.  
Dial in on demographics
According to Mattersight, only 28% of customers call customer service as their first attempt to solve a problem. Where is everyone else going? The answer is as frustrating as it is simple: they're going wherever they want. If you're not there, they get frustrated.
To make matters more complex, a COPC analysis finds that consumer preference for channels largely depends on customer's age and the service the company provides. Millennials are 5-6% more likely to use a mobile or a social media platform for customer service. Everyone else (35+) is 5-7% more likely to seek phone, email, in-person, chat or self-help support.
Let's take a look at the industry portion of the equation: In government and healthcare, consumers rank interactive channels (chat, self-help, etc.) high. Yet, these same consumers rank mobile and social media solutions low. On the flip side, demand for mobile solutions among car buyers is high. What's not a surprise? They have little interest in agent-assisted options.
Be there for them
Smart companies work to understand their customers and find ways to serve them wherever the customers are. Are your customers social network junkies? Probably. Better have a presence there and better make it easy to get what they need. If you do it right, they can take care of their issue on their own without having to contact you. And you eliminated your blind spot.
Give the gift of Self-Service
It's important that customers have quick access to information and feel empowered to complete simple tasks themselves. Status checks, password resets, account updates, and returns are all processes that can and should be automated. If done right, customers only need to call you for high priority or highly complex requests.
For example, a large telecommunications provider that my team worked with increased customer use of self-service options by 25%. The result? A 10% increase in customer service ratings.
Get the right information out there
Once a company decides to integrate self-service offerings into their tool box, the next step is setting a strategy for getting the right information out there. Here are two popular approaches: decision trees and process documents. The first method guides customers step by step, branching out at each decision point. With process documents, a series of steps and diagrams are created to aid a customer.
When guiding a customer through a self-help process, it is important to include screen shots and other imagery. Tip: repurpose information in the guides call center representatives use. The outcome is less work and more consistency.
The right technology must also be in place
While having access to information is critical, this information is useless without the right technology in place. Self-service options include:
Native mobile app support

Interactive Voice Response (IVR)

Web portals

Video tutorials

SMS/Text options

Customer communities
The proof is in the numbers – but it must be done right
At the end of the day, self-service offerings must be easy to use and solve all common issues. McKinsey & Company tells us that customer satisfaction rates are 19% points higher in digital channels than agent channels. And, according to CEB, 94% of customers "who have a low-effort service experience will buy from that same company again."
Ensuring customers don't have a problem in the first place is best. But, when they do, it's critical to be where they are and fix their problem fast. Providing self-service options can be easiest, most satisfying way to make and keep happy customers.
-Jeff Wixom, VP, Solutions Architect, Alorica