Best Costume & Toy Deals Grows Revenue 10X With Repricing Tool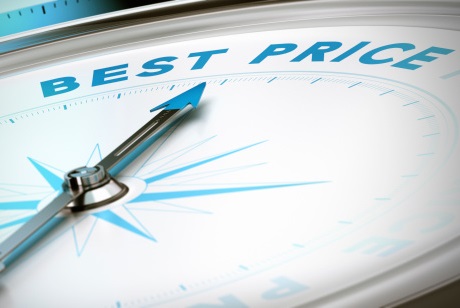 Best Costume & Toy Deals has been able to increase its sales by a factor of 10 over the past four years thanks to its innovative repricing tool.
The software, provided by Feedvisor, gives the retailer a leg up over fellow Amazon Marketplace sellers, providing an up-to-the-minute view of the pricing landscape. Armed with this data Best Costume & Toy Deals has not only been able to increase its market intelligence, but increase its margins as well.
Michael Ward founded Best Costume & Toy Deals in 1998 with a single store in Los Angeles and an e-commerce website, specializing in, as its name implies, costumes and toys. In the early days, the business was thriving in its physical location, while slowing growing its online presence. However, when the economic downturn of 2008 hit, Ward chose to close the physical location and instead focus on the now established e-commerce business.
In 2011, Best Costume & Toy Deals began selling on Amazon Marketplace, a move that while challenging at first would redefine the company and help bring it to a new level of profitability.
"When we started on Amazon quite frankly things just skyrocketed," Ward says. "What Amazon has done for us is amazing. Our company was just like every other e-commerce retailer and then by 2015 we were elected 140th fastest growth private company in America by Inc. 500. It is strictly based on Amazon and Feedvisor. Without those two we would have never been where we are today."
When Best Costume & Toy Deals first entered the Amazon Marketplace Ward struggled to grasp Amazon's customer-first strategy. He was accustomed to the no returns, no refunds positioning of eBay and required a period of adjustment to fully assimilate to the Amazon approach.
"When I went to Amazon in 2011 I immediately applied those same rules and failed," Ward says. "Amazon was a completely different animal and I had to quickly understand that and I had to change my approach. In 2012 I decided to throw in the towel and do it Amazon's way."
Once Best Costume & Toy Deals embraced the Amazon model it grew its Amazon sales from $191,000 in 2011 to $1.3 million in 2012. The growth continued over the next year, reaching $2.5 million in 2013. In 2014, Ward decided to take his Amazon business to the next level, signing on with Feedvisor and has since seen sales and profits soar ― sales were over $22 million in 2016.
"Amazon is a fluid market it is all dirven by supply and demand," Ward says, "The only way to compete is to use a repricer. It is like breathing air on Amazon. If you don't have a repricer you might as well stop selling on Amazon.
"In early days I must have done 20 trials with every repricing platform out there just to see what they could do. What I found is they all did one thing very well ― drive prices into the ground. It became a penny race to the bottom."
Ward says that Feedvisor's platform is different. Instead of simply monitoring the competition's pricing position and lowering prices to compete, the solution actually helps the retailer increase margins. It does this by factoring in more than just price. It looks at the competition's customer rating, delivery times, inventory levels, etc. to discover the optimal pricing range for each individual SKU and then sets the price accordingly to maximize profits.
"When you are looking at 10,000 SKUs you can imagine the kind of manpower it takes to monitor that," Ward says. "With the repricer it is looking at every SKU every 15 mintues and making a determination on what to do. I realized over time that we were leaving money on the table. If a consumer is willing to pay more, now we know, and can capitalize."
In addition to the increase in margins, the reliance on a repricing tool has allowed Best Costume & Toy Deals to trim its staff and focus on business growth instead of being bogged down with hours of manual price monitoring.
"I would spend two hours a day looking at pricing," says Ward. "That was time wasted that I could have been doing something else. Now I have the time to research new products and increase our SKU count which has really helped us scale up and grow sales."
While watching competitive pricing in real-time and seamlessly reacting to market trends is a necessity in today's ultra-competitive e-commerce market, being able to predict demand before it strikes is the Holy Grail.
Over the past few months Ward has been using a combination of Price Checker 2.0 and Keepa to effectively predict not only prices but inventory demand. "Now when a manufacturer comes to me with a catalogue of 10,000 SKUs I can put it into the system and see which of them will be the most profitable," he says.