Beyond Security: 4 Ways Retailers Are Using Intelligent Video Content Analytics
Get great content like this right in your inbox.
Subscribe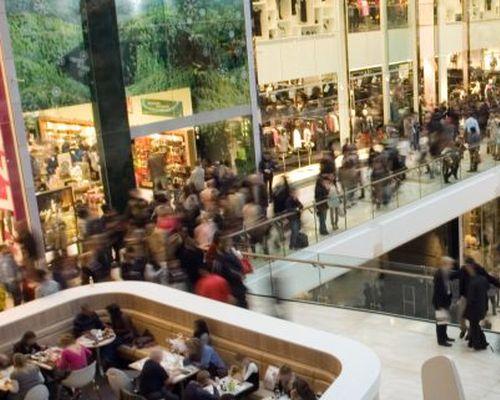 Today's modern retailers understand that the value of analyzing in-store video surveillance footage goes well beyond loss prevention and crime deterrence. With new advances in artificial intelligence (AI), video content analytics solutions are now being used as a proactive tool to create strategies that enhance the shopping experience, improve retention and increase sales. Four examples of how it can be put into action include:
Streamlining Store Traffic
Most retailers have a sense of who is in their store. However, it is also important to know how customers navigate the space, so that shoppers are not bogged down in crowds or bottlenecks at the register. Video analytics solutions help retailers understand traffic patterns and can deliver smart alerts for queue management and crowding. These insights help enable management to better guide shoppers through the retail environment, even before an influx of customers arrive. Retailers can even detect traffic as when it begins forming in the parking lot to provide insight into how many potential customers are arriving. Being prepared keeps customers moving through the path to purchase.
Understanding the Impact of Your Store Layout
Ever wonder if you've laid out your store effectively? Intelligent analysis of in-store video content gives retailers a distilled look at how customers move through the shop and how long they spend in certain areas. This allows them to successfully optimize product placement, encouraging additional sales. Other ways that in-store intelligent video surveillance content can be used in this context includes maximizing floor space; identifying underutilized high-traffic spaces; and better leveraging staff.
Pumping Up Promotions and Product Displays
Business intelligence gleaned through video content analysis helps retailers formulate effective promotions and product displays, that map to specific engagement trends. By understanding these trends, merchants can achieve better results from promotions, displays, and sales. For example, knowing the time of day and duration customers stand around product displays is an opportunity to make changes that can yield impactful results.
Speeding up Checkout
At the end of the day, ensuring customers can efficiently checkout is as important as all the customer engagement that leads up to it. Intelligent video content analysis can keep the lines moving by activating real-time alerts when crowds start to form so that retailers can deploy additional cashiers before customers abandon their purchase. Retailers can also leverage the analytics to assess whether self-checkout solutions are necessary to maintain a positive and efficient experience.
While these four examples of how AI has extended video's utility beyond loss prevention, keep in mind that the new analytics do maximize security as well. For example, retailers with intelligent video content analytics can configure real-time alerts of suspicious behavior and accelerate the identification of repeat offenders.
For all these uses and more, retailers are seeing video content analytics technology in a new light. The incorporation of advanced technology means less speculation and more data-based decisions, so that retail management can proactively improve all areas of business with a single solution.
-Stephanie Weagle, CMO, BriefCam