10/18/2017
Big Expectations Call for Little Data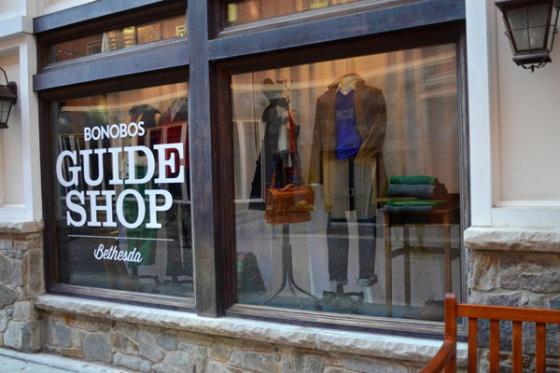 As customer expectations continue to soar, it is more imperative than ever that brands and retail leaders take proactive steps toward digitizing and personalizing their CX programs. Salesforce reports that 45% of consumers say that by 2020 they will switch brands if a company doesn't actively anticipate their needs. Further research indicates that the payoff of retail digital transformation is significant: customers will invest in brands that make a concerted effort to better understand their shopping habits and preferences - but there's a catch. Accenture reports that a staggering 45% of customers will pay more for products if it ensures a higher level of service.
Aligning the power of artificial intelligence, machine learning and personalized intelligence with small data and observational analytics will allow brands to hone in on the experiences their customers crave most.
It's not what you have, but how you use it
According to Digitas, 59% of Americans have communicated with chatbots or would be willing to do so, and more than one in three Americans (37%) would be willing to make a purchase through a chatbot. According to eMarketer, more than a quarter of the world will use mobile messaging apps by 2019.
The above data points may prompt brands to develop an app or chatbot, but the fact is that it's not enough for brands to build these tools just for the sake of having them. What's key is looking at the little data to see how, when and for what purpose their customers want to use them.
For instance, say customers are not accessing or using the discount codes a fast-food chain delivers to their inbox every Sunday morning. Looking at the little data, like ordering spikes during a certain time of day or day of the week, might instruct the chain to send out targeted coupons to consumers through their preferred method of communication (chatbot, messaging app, tweet, etc.) based on a particular location's busiest ordering times. Taco Bell, for example, partnered with Slack to create TacoBot, a chatbot that uses AI-focused tech like natural language processing to let customers talk with the chatbot, order food and even pay for items entirely through Slack, at times most convenient for them and through their preferred communication methods.
Today's customers are omnichannel shoppers
Research by Harvard Business Review finds that, of more than 46,000 respondents, only 7% were online-only shoppers and 20% were store-only shoppers, indicating that 73% used multiple channels during their shopping journey. Findings also show that these "omnichannel shoppers" loved using the retailer's digital tools in various ways and in multiple places, such as reserving an item from home via the retailer's app to pick up in-store later, or using in-store tech like price checkers and tablets, to assist them throughout their shopping journey.
This is where brands have a unique opportunity to leverage consumer preferences through the alignment and seamless integration of physical and digital shopping experiences. Consider Nike's Digital Retail Experience, which seamlessly combines retail store, e-commerce and mobile customer journeys. Their "Replica Kiosk" plays into consumers' desire to self-serve, by allowing them to order their favorite Nike team products. Shoppers can see product availability in real-time for both in-store purchase (through a digital connection to the cash desk) or online ordering (completed on the customer's smartphone).The Kiosk benefits Nike as well, as analytics from the terminal help dictate what stock is kept on-hand and how the company can improve stock efficiency.
Make a big impact with small observations
Identifying the ways in which customers engage with digital retail tools will set brands apart from and above competitors, while allowing them to gain invaluable insights into why and how consumers shop.
For instance, say in-store associates notice a significant number of shoppers taking out their phones to scan barcodes of your products (aka "showrooming"). A recent survey backs this observation, finding that 82% of smartphone users say they consult their phone when shopping in a physical location. In response, you might consider turning around the negative connotations associated with showrooming and display barcodes in more obvious places for shoppers to scan. Brands can then leverage their omnichannel capabilities by allowing customers to curate personalized shopping lists of scanned items through the retail app.
Bonobos, a men's clothing company, is one example of a brand that is successfully integrating omnichannel tech with the showroom experience. The company has developed specialty showrooms called Guideshops in which customers can walk in or book an appointment (and even have a beer!) while expert sales associates ("ninjas") take measurements. Guideshops have all the benefits of a high-end retail store - for example, customers can try on clothing and get personalized, real-time recommendations - with the convenience of online shopping. At the end of the in-store experience, all products are ordered online and shipped to the customer at home.
The industry will likely see more "experience stores" popping up in the near future, as recent reports show that 86% of shoppers prefer shopping environments where they can test products in-store but buy on mobile or online.
A little empathy goes a long way
As the lines between in-store and online shopping continue to blur, customer service must remain sharp, seamless and consistent. Accenture reports finds that 83% of U.S. consumers prefer dealing with human beings over digital channels to solve customer services issues. This is key, as it means that retail talent is finally playing a key role in the customer journey - both online and in-store. This also means that there is an opportunity for digital tools to improve upon and harness the emotional capacities of the customers they serve. As a recent example, Google's People + AI Research (PAIR) initiative is dedicated to making machine learning more inclusive, open and humanized than ever before.
It's time for your brand to being blending the digital with the physical, one little data step at a time.
-Arnaud de Lacoste, Chief Marketing and Ventures Officer at Acticall Sitel Group