Big Lots Goes Live With Its Store of the Future
Get great content like this right in your inbox.
Subscribe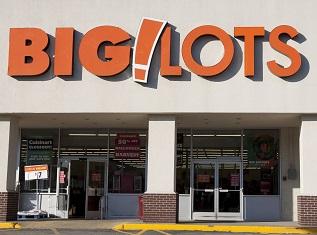 Big Lots latest store opening in Grandview, OH highlights the retailer's new store of the future concept and strategic focus. The store reflects a new format for the discount brand, showcasing the furniture, seasonal, soft home, and consumables categories with prominent positioning in the store, and is part of a broader initiative to reposition the brand as a community retailer offering trustworthy value and friendly service.
The new format is indicative of Big Lots new strategic focus. The brand is placing a heavy emphasis on furniture, household and seasonal items with up front placement in the store, and pushing food toward the back of the space. Although the new store layout will not work in every market, and will not be adopted chain-wide, it is a departure from Big Lots traditional store flow.
The realignment and new strategic focus is designed to capture "Jennifer," the retailer's moniker for its target customer.
"We are very favorable on the ownable categories and the winnable category of soft home," said EVP and CFO Tim Johnson on a recent earnings call with analysts. "When you see the store of the future that's going to hit straight between the eyes, and it is a favorable margin mix shift for the business. So, as much as we would like to see food and consumables hopping back in positive territory, consistently the positive mix that comes from seasonal and soft home and certain parts of furniture is certainly an enhancer. It resonates with Jennifer and she is telling us she wants more of it. And it happens to be a better margin category."
In conjunction with the release of the new format, Big Lots unveiled a new tagline for its stores: "Serve big. Save lots. Big Lots."
The retailer will continue to rollout the concept over the next five to seven years. About 30 stores will redesigned this year, around 180 in 2018, about 200 in 2019, and another 200 in 2020. Big Lots has earmarked around $250 million over the next three years for new stores and store remodels.