Bloomingdale's Carousel Pop-Up Shop Features Rotating Visual Stories
Get great content like this right in your inbox.
Subscribe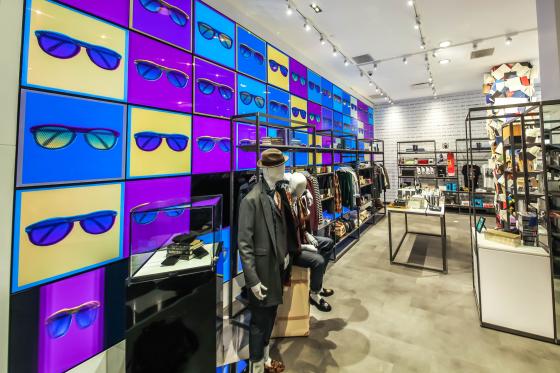 Bloomingdale's has launched its "Carousel @ Bloomingdale's" to give customers a uniquely curated retail experience at its flagship Manhattan location on 59th Street in New York City.  
The pop-up shop boasts two floor-to-ceiling video walls, which immerse shoppers in a thematic visual landscape, created by Montreal design studio Float4. 
Carousel's inaugural theme was titled Urban Explorer and featured curated products such as bicycle helmets, electronics, personal care items, luggage and more. To encapsulate the "urban explorer" aesthetic, Float4 captured live footage throughout New York City and "urban explorers" wearing and using some of the theme's stand-out products.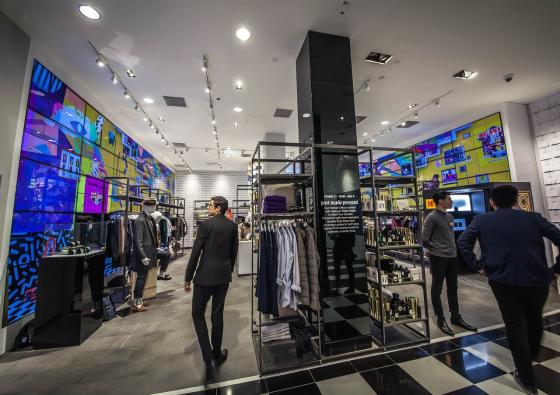 For the launch of the Urban Explorer theme, each video wall consisted of 25 ultra-thin 55-inch LG displays in a 5-by-5 configuration. With the inauguration of the current theme, each wall received an additional 10 displays, resulting in 7-by-5 video walls that measure 10 feet high by 35 feet wide.
"As the retail landscape changes, we continually seek innovative ways to engage our customer," Bloomingdale's EVP and chief marketing officer Frank Berman said. "The Carousel allows Bloomingdale's to regularly offer up new products, new brands and an original immersive experience, all tied to a timely and engaging theme. The engulfing screens create a cocoon-like feel, virtually transporting guests to new destinations, while the combination of unexpected product, unique shopping environment and engaging experiences makes the Carousel like no other pop-up shop in the world."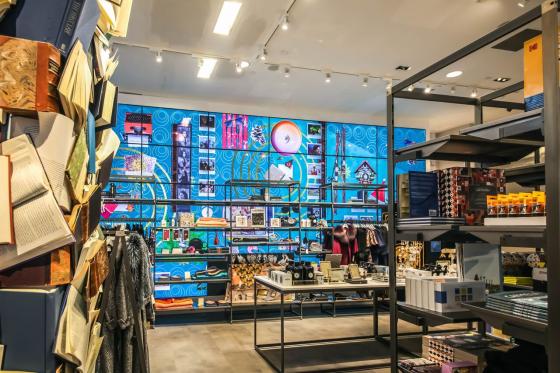 Bloomingdale's expects to run six pieces of content for Carousel's first year, which will mix live action footage and real-time graphics. Each piece will be approximately 10 minutes long, allowing customers to experience an entire storyline while shopping. Each theme and piece of accompanying Float4 content will last two months.
"The goal is to create a meticulously curated environment that draws shoppers in with awe-inspiring visuals and ambiance," said Alexandre Simionescu, Float4 founder and creative director. "In a normal retail environment, digital content is typically an add-on that supports existing sales displays and decor. At the Carousel, it is the decor. High-definition video walls encompass the entire area; shoppers find themselves immersed in a standalone boutique, surrounded by commodities related to the season's theme."