Bodybuilding.com Mixes Art and Science to Personalize the Social Experience
Get great content like this right in your inbox.
Subscribe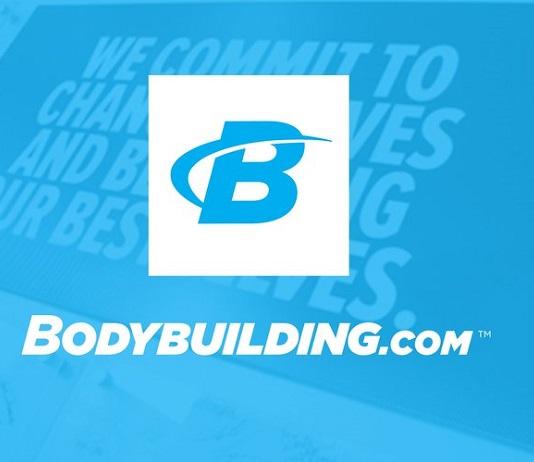 Creating a personalized, engaging path to purchase is key to success in the digital age. As competition continues to increase both online and in-store only those retailers that are able to meet shoppers' individual needs will foster true engagement and lasting loyalty.
Bodybuilding.com, an online fitness retailer, is able to foster meaningful engagement by personalizing its social media interactions with consumers through a mix of new-school tech and old-school knowhow.
The growing online pure play specializes in supplements, vitamins and nutrition for both bodybuilding and weight loss. The nature of the business means that customers often have questions and require ongoing assistance to reach their long-term fitness goals. Much of that interaction occurs on the brand's busy social media channels and thanks to a 360-degree view of all social interaction on the Sparkcentral platform, Bodybuilding.com's customer service representatives can respond to every social outreach with personalized communication.
"When I first started here two years ago we weren't able to handle very much social engagement at all," Sarah Williams, community and social media manager, Bodybuilding.com told RIS. "We had one person trying to manage our social channels without a listening tool or any sort of program. With the amount of followers and engagement contacts we were experiencing it was impossible to keep up."
To simplify the workload and allow access to all social content in one convenient platform the retailer deployed Sparkcentral while simultaneously bringing social media management under the umbrella of the customer service team.
"We looked at a lot of tools," Stephanie Glass, team lead, Bodybuilding.com says. "We decided on Sparkcentral for a couple of different reasons. They have a strong focus around customer intimacy and engagement. Their Boomerang feature really sealed the deal for us. It allows us to reach back out to customers who have started on one of our fitness plans and see how things are going. It allows us to connect with them on another level."
The team doesn't just reply to customers. They go the extra mile. They review their profiles and look into their background to figure out the perfect response.
Currently, the Bodybuilding.com's social media team consists of six senior customer service representatives, with no more than three working at a time. The lean team responds to more than 2,000 social media interaction every day between the hours of 6 am and 11 pm.
The volume the representatives are able to handle is staggering, especially since all engagement is personalized to the individual customer. The retailer deploys no chatbot technology and answers every Facebook message, Tweet and Instagram post with a personally crafted response. The only automated communication customers ever receive from the brand is on Facebook Messenger confirming their message was received and that a representative will respond to them shortly, and when the social media department is closed for the day.
"If we are open customers get a response in less than an hour, usually less than 20 minutes," says Glass. "We respond to messages in the order that they come in but we mark our All Access Members as VIP. When they reach out to us on social they are get helped first."
Since the retailer isn't leveraging any bot technology to aid in their social media responses the customer service team must have intimate knowledge of both the product array and individual customer's history with the brand. The customer service agents have access to shopper order history, customer profiles, and all prior social media interactions to help craft the appropriate response.
"The great thing about the platform is that we can see that customer conversation history," Glass says. "We don't have to make them repeat themselves if there is a problem. Even if there is not a problem we can look back and see what we have discussed with them previously. This helps us target our questions in a way that is going to help push them forward, instead of making them repeat everything."
The Bodybuilding.com social media staff is encouraged to make personal connections with consumers through the use of humor, tailored recommendations, and asking questions that make it clear the brand is truly interested in helping the customer reach their fitness goals. Representatives are encouraged to treat social media conversations how they would a face-to-face conversation with a focus on building meaningful and differentiated experiences for customers.
"The team doesn't just reply to customers," Glass says. "They go the extra mile. They review their profiles and look into their background to figure out the perfect response. We want every experience to be individualized. We put our representatives through a lot of product training and teach them how to ask the customer questions. We don't recommend products unless they ask for it. But when they do we want to make sure we are recommending the right product for their particular fitness goals.