Brian Seewald Discusses DSW's Ongoing Digital Transformation
Get great content like this right in your inbox.
Subscribe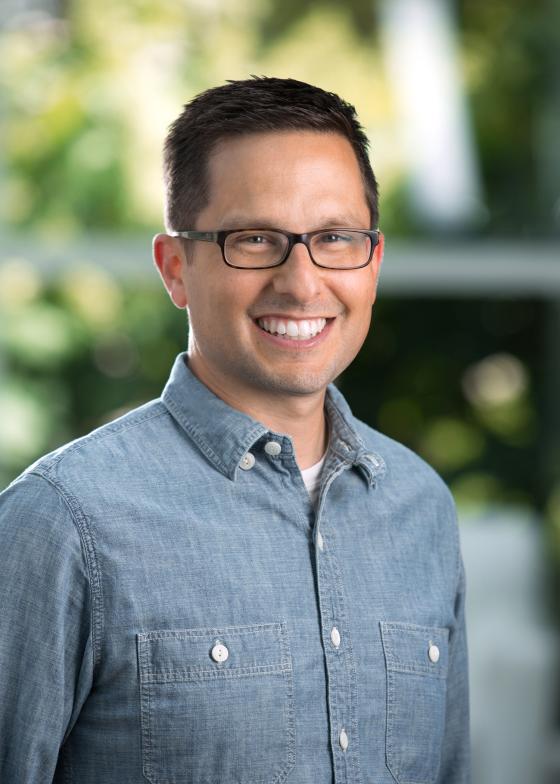 Over his seven-year tenure at DSW Brian Seewald has seen the retailer's digital transformation first-hand and has been instrumental in the brand's evolution into a dynamic omnichannel retailers.
The SVP of customer experience and operations at DSW began his career at the retail focusing on e-commerce and omnichannel operations. He took on the leadership of DSW's newly created transformation function, focusing on the execution, adoption and change management necessary to maximize large, transformational projects.
After helping set the stage for DSW's omni-revolution, he returned to his roots to lead DSW's digital team. In his current role, he and his team are working to build a seamless customer experience for DSW customers regardless of when, where or how they choose to shop.
RIS recognized Seewald's contribution to retail by naming him to the "Influentials: Top Movers and Shakers in Retail 2019" list. The following is an exclusive Q&A with the retail exec conducted in conjunction with the recognition.
RIS: What is your biggest accomplishment to date? 
Seewald: I am incredibly proud of the work we have done to build a truly omnichannel experience at DSW. The work started years ago and it continues now, it isn't the kind of thing that is ever complete. We fulfilled our initial vision of "any shoe, anywhere, any time," and are now working on the leveraging data to improve the experience further regardless of where our customer is shopping. It takes all of us to make this happen, it is a huge collaborative effort across many teams – digital, stores, marketing, IT, operations, fulfillment, MP&A, merchandising, the list goes on and on.
RIS: What are you working on now?
Seewald: We are heavily focused on personalizing the customer experience, as many retailers are. DSW's VIP loyalty program, championed by our marketing team, is an amazing example of how powerful a personalized and relevant experience can be. We would like to take that even further in both the digital and physical environments. We are at the beginning of this journey but are extremely excited about what it will mean for our customer.
RIS: How do you influence and inspire your team?
Seewald: If I have learned anything about our business, it's that it is all about our people, and they need to know what is going on in our business in order to be successful. I am a relentless communicator, and we are always looking for new ways to ensure that the team is not only informed, but also understands the strategic background behind the work we are doing. They have to understand the "why." It makes all the difference.
RIS: If you could change one thing about the retail industry, what would it be?
Seewald: I would stop all this talk of the "retail apocalypse." If a retailer is willing to listen to their customer, push themselves and continue to innovate and change, then they can be successful. We have had success both in stores and digitally, both are incredibly important and ultimately need to feel like one seamless experience. Retailers that are able to do this are seeing success. I love the retail business, and while it is changing, it most certainly is not going anywhere.
RIS: What is your favorite piece of retail technology you use in your personal life?
Seewald: I have to back the home team on this one. I love our DSW mobile app and the partnership the digital team has with our brilliant marketing team to bring our DSW VIP loyalty program to life for our customers. We have been able to create a truly wonderful shopping experience for our customers that they can use whether they are on the go, at home, or in one of our stores. I look forward to continuing to build on this experience. It's something our customers love, and we have so much more we can do.
RIS: Who was the biggest professional influence that helped you get where you are today?
Seewald: It's my dad for sure. He used to drive me to work in my first year after college since I lived right on the way to his office in downtown Pittsburgh, and my office was nearby. The lessons I picked up from him on those rides stay with me today and dictate how I work. In that year, the foundation for how I work was set. It is because of him that I like to get to the office early and enjoy a quiet start to the day, and it is from him that I inherited my work ethic, which has been a huge differentiator for me in my career.
RIS: What is one thing most people don't know about you?
Seewald: For the last several years, I spent many of my non-working hours coaching baseball for my son's various teams. He is older now and has grown past what I am capable of teaching, but I have fallen in love with the game. I can't imagine a sport that blends strength, grace, intelligence and mental toughness any better than baseball does. There are so many lessons that can be applied to life in general, and I will always be grateful for the years I got to be a part of it.